Introduction
Panasonic has made one especially significant improvement to this model: a constant f/2.8 aperture all the way through the focal range. Almost all superzoom cameras have trouble maintaining image quality while also fully zooming in. The FZ200's ambitious lens should (in theory) not only allow more light at the longest focal length, but also enable gorgeous depth of field effects. In an increasingly competitive price bracket, are these advances enough to keep the FZ200 at the top of the superzoom food chain?
Design & Usability
Panasonic sticks with a tried and true DSLR form factor, adding a lens that maintains an f/2.8 aperture through the zoom range.
Panasonic's latest superzoom retains the same DSLR-styled body as its predecessors, with one major exception: the addition of a lens that stays open to f/2.8 at maximum zoom. Otherwise, much of what we loved about the FZ150 remains. The front of the body is home to SLR-style conveniences like a large hand grip with a recession for the middle finger, and just enough rubberization to prevent slipping.
The f/2.8 lens is the biggest addition, here, as it's a serious upgrade to image quality.
The f/2.8 lens is the biggest addition, here, as it's a serious upgrade to image quality. For the non-photographers in the crowd, an f/2.8 aperture lets in several times the amount of light that, say, f/5.6 does. While two cameras may both have 24x optical zooms, one that lets in double or triple the amount of light when fully zoomed in is far more valuable and will almost always produce better images. Letting in more light means you can use higher shutter speeds in dim situations to stop the action, and also means you get shallower depth of field, and thus better subject/background separation.
As good as that is, there are some design hitches elsewhere. On the rear panel, the button layout interferes with handling. The thumb wants to come to rest halfway between the AF/AE Lock button and the command dial, well above and to the left of the actual thumb rest, which itself lacks proper grip and is little more than textured plastic. Both the directional pad and Display button are also positioned far too high up, where they'll accidentally come into contact with the knuckle of your thumb. If you're taking a shot and suddenly find your white balance preset has changed, that's why.
Interestingly, a cluster of manual and semi-manual controls resides on the left side of the lens barrel. These include the puzzlingly redundant secondary zoom lever (which offers no obvious advantage over the zoom lever surrounding the shutter release), a focus mode switch, and a dedicated focus button (which, again, is made somewhat redundant by the AF/AE Lock button).
Features
Panasonic wastes no effort on WiFi, GPS, apps, or other fashionable nonsense. This camera is designed to take gorgeous pictures and do little else.
With the Lumix FZ200 we are treated to plenty of manual control and features like the excellent burst mode. This is a very fast camera, though we imagine speed will probably go down as one of the FZ200's most under-appreciated features.
This is a very fast camera.
Everything—from interface speed, to the time between individual shutter presses (faster than almost any other fixed-lens camera), to the varied burst modes—is uncommonly quick. The FZ200 is capable of a wide selection of burst speeds, including 2 fps and 5 fps with continuous autofocus, full-resolution fixed-focus sequences at 12 fps, 40 or 60 fps bursts at reduced resolution, and a reduced-resolution series with flash.
The FZ200 is equipped with a full-sized mode dial, including all the "PASM" settings, as well as two custom modes, dedicated modes for scenes and digital effects, plus a manual movie mode. All the PASM modes are available for stills and video shooting, allowing for full exposure controls.
When capturing video, all related settings may be changed, even while a recording is in progress. An analog zoom slider has been included on the left side of the lens barrel, just like we might see on a camcorder, but the slider is no more or less sensitive than the zoom lever surrounding the shutter release, so we don't really understand the point.
With so much flexibility, adjustment of exposure is easy, and the inclusion of a constant f/2.8 aperture means the FZ200 is better equipped for low-light shooting than just about any other superzoom. Exposure compensation extends out to 3 stops in either direction, which is great, in fact the only thing missing would be a neutral density filter, since the aperture is—if anything— too wide for some shooting situations.
Performance
What do you get when you combine f/2.8 with a huge focal length? Some very appealing shots, that's what.
Given that the FZ150 was already our Superzoom of the Year for 2011, it's impressive how much Panasonic has improved the design this time around. But the truth is, the company seems to have stepped down to an inferior sensor for this model. The FZ200 doesn't handle noise nearly as well as its predecessor did, in fact noise rates are about 60 percent higher at low ISOs, resulting in noticeable grain in any shooting environment.
Across the board, our performance tests showed a slight step backwards for Panasonic in terms of image quality.
Of course, part of that is related to how the camera's JPEG engine applies noise reduction. The FZ200 is perhaps less aggressive, resulting in more noise but slightly better detail. Still, across the board, our performance tests showed a slight step backwards for Panasonic in terms of image quality.
The biggest frustration came in terms of the camera's metering and dynamic range. Highlights were too frequently blown out in shots where the metering favored a brighter aperture and longer shutter speed than was necessary. In a camera with a larger, better sensor there might have been enough headroom to save these shots, but the limited range of the FZ200—especially at middle and higher ISO speeds—causes too many of these shots to lose detail in the highlights.
The saving grace, as we've already discussed, is the camera's sheer speed. Having a lens that can maintain an f/2.8 aperture throughout its zoom range is impressive, allowing for usable shutter speeds at longer focal lengths. This has two advantages: First, it allows you to actually capture action while at full zoom, which is frequently the reason people buy into superzooms; Second, faster shutter speeds better stave off blur due to camera shake, a serious problem at long focal lengths. Combine that with the aforementioned 12fps burst speed and you have a superzoom with enough power to get shots where other cameras will return nothing but a blurry mess.
Conclusion
Two important steps for innovation. Step one: make sure you're improving something people care about. Step two: don't ruin anything else in the process, especially if the old stuff worked fine.
With its new Lumix FZ200, Panasonic certainly earns a check for step one, and...maybe half a check for step two.
The FZ200's new lens is a return to the FZ series' roots. It stays open to f/2.8 all the way down the focal range, and this unlocks a level of flattering, appealing photography that contrasts sharply with competitors, many of which can't fully take advantage of their own zoom under anything but bright daylight.
While we are very pleased with the lens upgrades over the FZ150, Panasonic seems to have stepped down to an inferior sensor for this model. The FZ200 doesn't handle noise nearly as well as its predecessor did, as noise rates are about 60 percent higher at low ISOs, resulting in noticeable grain in any shooting environment. This won't show up for shots you print to small sizes or to Facebook, but it gives you less leeway to edit shots or print to large sizes.
But again, we do like this camera. Burst mode speeds, and especially general operating speeds, are remarkably fast for a fixed-lens model. Videos continue to be smooth, sharp, and fully configurable by the user. The rear LCD is also bright, accurate, and highly usable thanks to convenient swivel and wide viewing angle.
Potential fixes for the next iteration of this camera should (hopefully) include a revamped control scheme that doesn't encourage accidental button strikes, a more comfortable and more accurate electronic viewfinder (or at least an eye-level sensor), and a menu system that's a little more intuitive to navigate. Also, although the lens allows a lot of light in, it's pretty soft. There are certainly things that could be improved here, but that f/2.8 constant aperture is just so amazing that we don't really care—and we doubt you will either.
Science Introduction
It's hard to quantify the improvement that having an f/2.8 constant aperture provides on a superzoom camera. Our normal performance testing doesn't yield the best results relative to last year's FZ150, but this is still a very fine camera. In particular, we're impressed with the level of speed that Panasonic has included in their flagship superzoom. Both in terms of shot-to-shot time and general operating snappiness, the Panasonic FZ200 provides a satisfying experience that few other cameras in its class can match.
Color Accuracy
An ongoing area of strength for Panasonic
The FZ200 is highly color-accurate for a fixed-lens camera, producing an uncorrected color error value of just 2.32 in the most accurate color mode. This puts the sensor on par with even the best SLRs, but should come as no surprise considering the FZ150's—and especially the FZ47's—excellent color rendition.
"Standard" is the most accurate color mode in this camera, a distinction which usually goes to "Natural." But the differences are slight between the two. Natural is almost as accurate as Standard, and saturation is much better too, at 99.72%. In Standard JPEG mode, shades of red are by far the least accurate, followed by dark greens on the opposite side of the spectrum. Color saturation was also a bit high, up at 107.5%, but then again most people tend to prefer oversaturated shots.
Noise Reduction and Detail Loss
A step backward compared to last year's FZ150
Image noise is certainly the FZ200's greatest failing. While Panasonic has certainly improved the lens, it seems likely that a cheaper sensor had to be swapped in to hit a certain price point. The FZ200's handling of noise is far worse than the FZ150, even if there's slightly more detail in the final shot.
Using the default noise reduction settings, images at all ISO levels contain at least 1% noise, a value we don't expect to see until at least ISO 400. By then, the FZ200 has already crossed 1.11%. Peak noise occurs at ISO 1600 (1.66%), and then the algorithm becomes more aggressive, knocking noise down to 1.42% at ISO 3200. These are the sort of results we'd expect from a cheap compact, and they're sort of embarrassing here. The majority of the visible noise seems to be of the luminance (grainy) variety, but sadly there's plenty of chroma (splotchy color) noise to go around too.
Sharpness
The Lumix FZ200 pushes the limits of its designs.
The FZ200's overall sharpness numbers are below expectations. Sharpness averaged under 1500 lw/ph at MTF50 overall, with spikes up to 2000 lw/ph and above in the center of the frame and low points around 600 lw/ph at the edges. Focal length also dramatically affects sharpness. Considering only test results from the closest focal length, sharpness averaged over 1700 lw/ph at MTF50, but identical shots captured at maximum zoom averaged only 1200 lw/ph.
We've seen worse, but such is the curse of the superzoom. Glass can only be pushed so far before the geometry results in a loss of sharpness. Panasonic wisely stuck to 24x for this year and last, but it seems the move to f/2.8 all the way down has been slightly detrimental to overall sharpness.
Speed
12fps burst shooting is always a nice trick.
We tested the FZ200's full-resolution maximum-speed burst and found it matched up perfectly with Panasonic's claim: 12 frames per second. This is incredibly fast, but be aware this burst only lasts twelve shots, so you've got a 1 second window to capture the decisive moment. Luckily, if you miss it, the camera can pop right back into another—albeit shorter—burst while the previous shots buffer.
There are also a host of faster burst modes, but they capture images at a reduced resolution. If you're shooting a subject that's moving toward or away from the camera, you can retain autofocus in slower burst speeds, but the maximum continuous shooting speed in those modes is 5 fps.
Other Tests
Meet the tester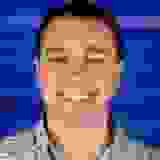 Christopher Snow
Managing Editor
@BlameSnow
Chris was born and raised less than ten miles from our editorial office, and even graduated from nearby Merrimack College. He came to Reviewed after covering the telecom industry, and has been moonlighting as a Boston area dining critic since 2008.
Checking our work.
Our team is here for one purpose: to help you buy the best stuff and love what you own. Our writers, editors, and lab technicians obsess over the products we cover to make sure you're confident and satisfied. Have a different opinion about something we recommend? Email us and we'll compare notes.
Shoot us an email