The handles tactility well, with a few kinks.
The FZ47, like most superzoom cameras, is shaped to look like a miniature DSLR. With a large lens and bulky grip you'd never call these cameras pocketable, but they're usually quite comfortable to hold. As expected, the FZ47 handles very well. A decent-sized rubber hand grip coats the right side of the front of the body, which protrudes an inch for gripping with the surface of the fingers. A slight recession is carved here, to give the middle finger some extra leverage.
Each button on the FZ47 was designed with purpose, the tactility here is excellent. For example, the quick menu button is the lowest one, situated right next to the directional pad, which allows the user to easily navigate by touch without looking away from the EVF. At the top of the control layout, the EVF/LCD and AF/AE LOCK buttons are similarly shaped and close together, so Panasonic placed a small nub on one of them to help the thumb differentiate, like the home row of a computer keyboard. The only recessed key is the playback button, and wisely so, to prevent accidentally swapping into review mode.
We don't love the rear dial however. It's too shallow and lacks friction, so our thumbs slipped across pretty frequently. On the other hand this dial does feature a secondary downward click, which is handy for swapping between shutter and aperture in manual mode. The main menu system also isn't the best we've seen, but certainly isn't the worst either. It is necessary to use the directional pad while navigating, but the zoom lever does help when quickly scrolling through pages.
The quick menu is excellent.
The quick menu is excellent, however. One push of its dedicated button brings up an intuitive overlay with settings for some of the most common shooting variables, like Burst, Metering, Focus Mode, White Balance, etc. The painless two-axis interface is a helpful aid during real world shooting and will likely see far more action than the main menu itself.
The FZ47 has a plethora of features, some of which you'll never use.
The FZ47 is equipped with a full mode dial featuring Aperture Priority, Shutter Priority, Full Manual, Program Auto, Full Auto, Custom Mode, and a host of others. Program is what we did most of our shooting in, and you'll likely do the same. The mode dial also includes options for scene modes, ranging from the useful to the mundane. High Sensitivity mode unlocks ISO levels up to 6400, at the cost of resolution, while Hi-Speed Burst enables shooting at 10 frames per second again at the cost of resolution. There's even a 3D Photo mode for assistance lining up images that will eventually be converted into a stereoscopic still.
The FZ47 benefits greatly from its electronic viewfinder, though at 202,000 dots it lacks the resolution of the better ones on the market.
The only true picture effects come in the form of the Photo Frame scene mode. Only three overlays are available, and none of them are very exciting. The FZ47's color modes and the related interface are useful however. Seven are available in total: Standard, Vivid, Natural, Monochrome, Scenery, Portrait, and a Custom mode. Each of these may be tweaked individually, with sliders for contrast, sharpness, saturation, and noise reduction.
The FZ47 benefits greatly from its electronic viewfinder, though at 202,000 dots it lacks the resolution of the better ones on the market. Likewise, the rear 461k-dot screen isn't the best we've come across, lacking the articulated hinge that many competing superzooms feature. Zoom is of course the selling point of the superzoom class camera, though, and this model's 24x is plenty for nearly every occasion—enough to, for example, catch a decent shot from across a football field. Also, the zoom's drive motor is quieter than some, which is helpful for shooting wildlife or capturing videos with the camera's 1080/30p video mode.
The FZ47 performed very well in most of our performance tests, though our lab tests do reveal some key weaknesses you'll want to keep in mind while shooting. In both our lab and real-world testing, we were generally impressed by the image quality we got from the camera. While the lack of RAW shooting is a real bummer for advanced shooters, novices will be able to get some great photos with little trouble.
Novices will be able to get some great photos with little trouble.
Diving more specifically into the data, the FZ47 aced our color accuracy tests with one of the best scores we've seen from a point-and-shoot. This is almost always a strong area for Panasonic, and the FZ47 is no different. We similarly saw strong sharpness results in our resolution testing, though this is due to some in-camera processing upping contrast and sharpness. Our advice is generally to keep important subjects in the center of the frame, as there's quite a quality fall-off near the edges.
The one area of concern we had was with noise performance. Even in a well-lit scene where the camera doesn't have to bump up sensitivity the noise levels are higher than we typically like to see. An aggressive noise reduction system kicks in at higher sensitivities, but it gets rid of fine detail as well as noise, resulting in an ugly muddled photo.
The FZ47 also lacks the speed of some of its competitors, shooting at a pretty pedestrian 3.7 frames per second. It can only manage that for around seven shots, also, which is really pitiful. For comparison's sake, many cameras in this class can reach 10 frames per second, with a total buffer of around 10 shots. We were at least impressed by the 1080/30p video quality, which is capable of some sharp video capture.
Outstanding performance that gives even some midrange SLRs a run for their money
The Lumix DMC-FZ47 is an exceptional camera and a major victory for Panasonic. Running this model's color accuracy test was the sort of event where the entire team had to drop what they were doing and see the results for themselves, the score was simply that incredible. And if that was the end of the story, it would be an amazing fluke.
But it wasn't the end of the story; test after test returned excellent scores. Video, sharpness, chromatic aberration—all quite good. Intuitive menus, confident handling, fast shooting—the list goes on. What we're left with is a superzoom class model that is certainly worth a look, even if better models are quickly replacing it.
The FZ47 was our best fixed lens camera for a short while after we finished testing, but it has already been replaced. While you can certainly find it at a discount—and it's worth a look if you find a good deal—it's certainly not the best of the best any more. While there are some solid test results and great image quality to be had, there are more flexible cameras on the market that are worth checking out.
The Panasonic FZ47 wowed us in some tests, but it struggled in a few of our key performance areas. It's certainly not a poor camera by any means, but this is a very competitive field of superzoom cameras, one that will only get tighter in 2012. The FZ47's main trouble spots were a high noise level, even at ISO 100, and a poor shot-to-shot speed. We were impressed by the sharpness scores and extreme color accuracy, but the lack of RAW shooting makes it difficult to work around the problem areas in this camera.
Spectacular performance by the FZ47
The FZ47's color accuracy is straight up amazing. We ran the test three times to be sure. In that test, in which lower scores are better, the FZ47 produced a color error average of only 1.96. This is the best score of any fixed lens camera since as far back as any of us can remember.
Looking over the raw data, we find the camera's weaknesses, small as they are, tend to be centered around the brightest yellows and blues. Most areas of the gamut tend to be slightly darker than they should be, but yellows are off by a relatively wide margin. Still, if faithful, flattering shots are important to you, know that the Lumix FZ47 is one of the best performers ever.
An aggressive noise reduction system helps, but base ISO noise is too high
When it comes to undesirable image noise, just about every camera follows the same pattern: low noise at low ISO's, the most noise at high ISO's. For better and worse, the Lumix FZ47 bucks this trend. Thanks to a very aggressive smoothing algorithm, noise levels stay pretty flat. This is great for higher ISO's, where we don't see as much noise as is typical, but lousy for the lowest ISO's, where noise is more apparent than it should be. The effect continues all the way up to ISO 1600, at which point there's not much else the software can do, and noise finally spikes.
We see the same trend in low light, with noise levels holding steady at 1%, before spiking at ISO 1600. But a qualitative analysis is also necessary here. An "aggressive" noise reduction algorithm is not necessarily a good one. When the FZ47 does produce noise, especially in low light conditions, that noise is distracting and very ugly relative to the competition. Therefore, despite our test scores, the FZ47 should not be considered a strong low light performer for practical use.
Acceptable performance despite the 24x optical zoom range
The FZ47's ability to resolve detail was better than the Canon SX30 and Fujifilm HS10, though again, not quite as good as the older FZ35, thanks to its less ambitious zoom. Sharpness was fairly consistent across all focal lengths, however detail was worst at 24x and best at 12x, which is typical of most superzooms.
Aberration is a major problem for superzoom lenses, since the ability to focus all colors to the same convergence point becomes more and more difficult as zoom increases. The FZ47 has less of a problem with this than the SX30, thankfully, but some hallmark purple fringing is still visible on the chart below, especially at the frame's extremes.
The FZ47's full resolution continuous shooting mode should really be called a "burst" mode, since only seven shots in a row are possible. The camera achieves 3.74 frames per second during this burst, and that's consistent with the 2011 competition. The seven shot limit isn't a big deal either, and should allow even beginners to capture the decisive moment.
Meet the tester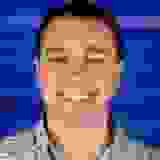 Christopher Snow
Managing Editor
@BlameSnow
Chris was born and raised less than ten miles from our editorial office, and even graduated from nearby Merrimack College. He came to Reviewed after covering the telecom industry, and has been moonlighting as a Boston area dining critic since 2008.
Checking our work.
We use standardized and scientific testing methods to scrutinize every product and provide you with objectively accurate results. If you've found different results in your own research, email us and we'll compare notes. If it looks substantial, we'll gladly re-test a product to try and reproduce these results. After all, peer reviews are a critical part of any scientific process.
Shoot us an email