Ricoh bolsters Pentax's strengths for the long haul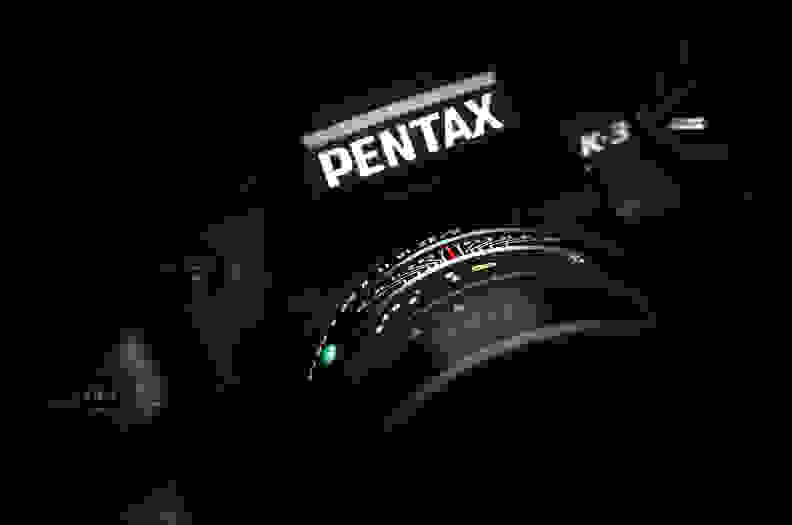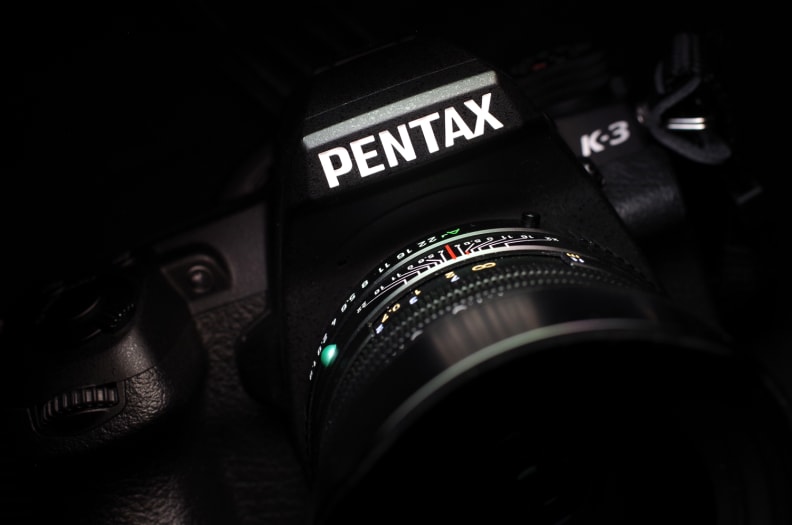 Even though Ricoh is a niche player in the DSLR market these days, you have to admire the company's tenacity. With the dim days of Hoya's neglect behind it, the Pentax brand deserves to finally get some attention in camera shops—the K-3 is camera that needs to be seen and held to be fully understood. It's easy to look at black, DSLR-shaped bodies and assume that they're all the same, but the truth is that Pentax DSLRs are among the nicest feeling cameras money can buy. Solid metal construction, impeccable handling, and that famous Pentax weather sealing make its high-end cameras ready to go wherever at a moment's notice—neither snow, nor rain, nor heat will stop you.
Unless…you're one of those people who records copious amounts of video on top of stills. Even though the K-3 is the best Pentax for video, it just can't keep up with the competition. The lack of continuous AF is going to be a big dealbreaker for hybrid shooters. If you need your DSLR to be a great HD video camera, we'd strongly recommend you look into the Canon 70D with its incredible Dual Pixel AF. The 70D's lack of a headphone jack is ultimately a minor annoyance compared to the lack of AF-C if you're serious about video.
That's not to say the K-3 can't hold its own with the competition in other areas. We found the performance of the K-3 to be laudable, putting a refreshed luster on the Pentax shooting experience. The new sensor is sharp, lacks an AA filter, provides plenty of dynamic range, and boosts autofocus and continuous shooting faster than ever before.
Pentax's family of APS-C lenses is impressive and includes some real gems.
Even though there still isn't a full-frame camera to graduate to, Pentax's family of APS-C lenses is impressive and includes some real gems. Of particular interest is the new HD DA Limited 20-40mm f/2.8-4 DC WR, featuring a weather resistant design and quiet motor-driven AF. Then there's the impressive support of legacy lenses. Garage sales and flea markets become smorgasbords; for little money, vintage K-Mount lenses are within your reach. Thanks to focus peaking, the K-3 works really well with manual focus lenses, which means shooting with classic M and A Pentax glass yields great results.
What about that Ricoh logo beneath the K-3's LCD? Cynical Pentax users get their knickers in a twist about it, as is their wont. It's easy to be reminded of other poorly-handled, half-hearted corporate buyouts of beloved brands (HP's purchase of Palm comes immediately to mind). But, we prefer to think of it as a subtle statement from Pentax's savior—this is is a DSLR Ricoh is proud to have bear its logo.
In a business dominated by Nikon and Canon, it's difficult for smaller companies to hang on and offer competitive cameras. We can only hope that Ricoh keeps making Pentax cameras it wants to show off to the world. Life without Pentax would be a much less interesting one for photographers and camera reviewers alike.
Pentax holds its own, but the K-3 isn't for everyone
The Pentax K-3's chief competition comes from two APS-C DSLRs on the market today. Both are from Canon and Nikon and undoubtedly both have a higher profile than this Pentax. Since Pentax has little presence in most American retail stores and camera shops, and since the company doesn't advertise well, the camera buying public just doesn't think of Pentax as an alternative. It's a shame, since this model in particular holds its own against both the Canon EOS 70D and the Nikon D7100.
All three of these models are well-built, weather resistant, and offer up great image quality for over $1,000. Instead of a lower-end design, all three have backlit power-saving secondary LCDs that let you dial in settings without firing up the power-hungry rear color LCD. Where they differ is in the user interface, some of the features, and their respective lens families.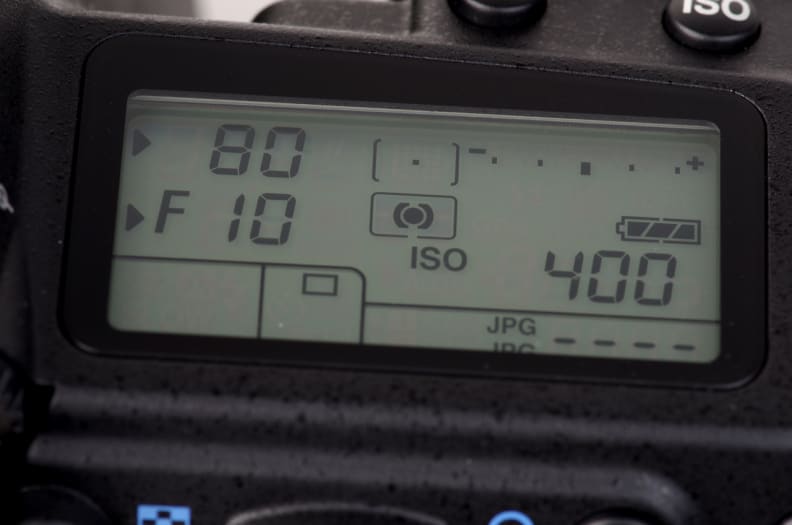 Where the Pentax K-3 shines is in still shooting. Its 24-megapixel sensor is sharp and offers plenty of dynamic range. We were blown away by its fast 8 FPS continuous shooting and huge buffer that held 63 JPEGs before filling up. While the new autofocus system is a big improvement, we did notice some issues when tracking subjects across the frame.
Like the D7100, the K-3 features dual SDXC card slots, something that the video-centric 70D should include but doesn't. Even though the K-3 is the best Pentax around for video, we still think you can do better. We'd recommend looking at the 70D, and if that doesn't quite fit your needs, the D7100 is also a fine alternative. The 70D's Dual Pixel AF makes it the best choice, even if it doesn't have a headphone jack for monitoring audio levels.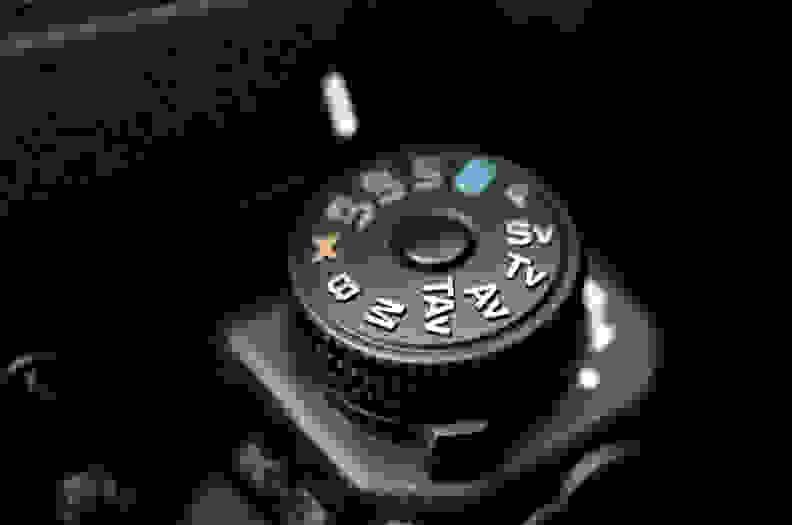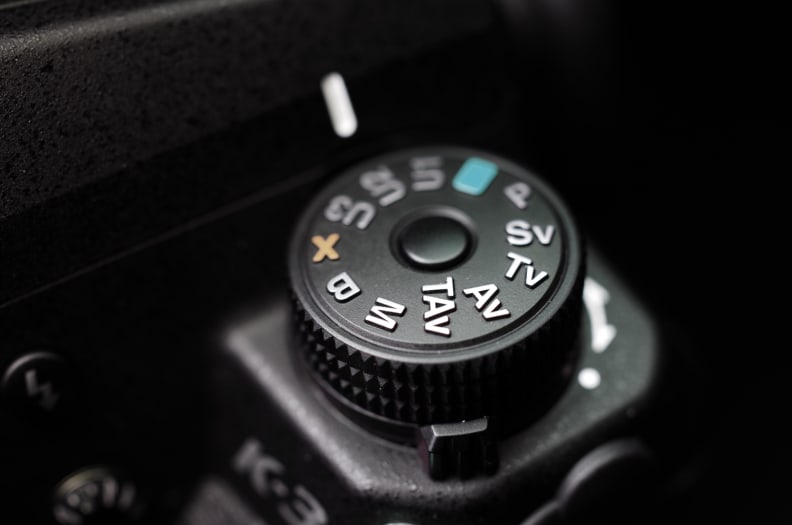 The Pentax K-3 is best for: Any advanced shooter not invested in a lens system. Photographers looking for a compact, superbly handling APS-C DSLR with video as a secondary concern. Pentax K-5 owners ready to put their tired companion to rest for the new hotness—this camera is significantly faster and more responsive, even if image quality is only slightly better. Action shooters who value speed over AF accuracy.
The Nikon D7100 is best for: Nikon shooters who shoot both video and stills regularly. People accustomed to Nikon's user interface and already invested in the system with favorite can't-live-without lenses. Action shooters who want solid continuous AF performance.
The Canon EOS 70D is best for: Photographers who want the best video quality. Dual Pixel AF is an amazing innovation that, short of having a real focus puller, gives you natural, reliable transitions from subject to subject while shooting.
The Pentax K-3 is the best Pentax DSLR we've tested to date. If you're in the market for an APS-C DSLR and you're uninvested in a system, it's more than worth your time to check it out—if you live anywhere near a dealer that stocks the brand, that is. The K-3's accurate color, highly usable noise performance, video quality, and continuous shooting all impressed, even when compared to the results we saw from the competition. Even our video tests yielded decent scores—a traditional weakness for Pentax DSLRs.
The "TL;DR" version of the story is that the Pentax K-3 is more than competitive. In fact, it beat both the similarly-priced APS-C Canon 70D and the Nikon D7100 in some of our scientific imaging tests.
An utterly satisfying still shooting experience and improved video, too
Pentax DSLRs have been more or less competitive for years, ever since the K-5 adopted a Sony sensor. As far as image quality is concerned, Pentax cameras based around similar sensors have all done well in our tests, sometimes proving themselves to be better than similarly-priced Canon DSLRs, partly due to Canon's less-than-speedy refresh cycles. This new 24-megapixel Sony-manufactured sensor is another peach.
The K-3 alleviates lingering concerns about mediocre AF speed and it feels like the quickest Pentax flagship yet.
As we mentioned earlier, the new SAFOX 11 AF system is a good upgrade over previous Pentax AF systems, bringing the K-3 more in line with what we'd expect from Canon or Nikon DSLRs of recent vintage. While it's still not going to beat Olympus's neck-snappingly fast OM-D E-M1 at locking focus, the K-3 alleviates lingering concerns about mediocre AF speed and it feels like the quickest Pentax flagship yet.
The improved PRIME III image processor leads to a much more useful live view mode. Switching to live view is instantaneous, and the time between shots is greatly improved—a niggling issue we had with the K-5-generation products. Finally, live view lives up to its name, with a quick refresh rate, without the delay we've seen on some past Pentax models.
Even though video quality is improved over prior Pentax DSLRs, Ricoh's team still has quite a lot to learn from Panasonic and Canon. The K-5's top shooting mode is a 1080/30p mode that left a lot to be desired. Other DSLRs in the same price range are far more capable video shooters, with better video options like higher bit rates. Full manual and TAv/Av modes are available, with controls like ISO and EV compensation available while you're shooting. Even though this is the first Pentax DSLR to take video seriously, there are still a couple of annoying flies in the ointment.
The lack of 1080/60p shooting is also less than impressive for 2013, when every Tom, Danni, and Harriet's iPhone can capture 30p Full HD footage. Finally, any hope you might have of shooting video with the K-3 could be undone by the autofocus situation. There's no continuous AF option—something experienced HDSLR shooters couldn't live without. And let's not forget that that legacy lens mount rears its uglier side in this important use case: Pentax's screw drive AF lenses make a heckuva racket, one that you can bet will be picked up in your audio recordings. Even the quieter DC motor-based lenses made enough sound to spike the audio readout on the K-3.
The road travelled by Pentax over the past decade has been rocky, to say the least. Once an independent company, Pentax was acquired by Hoya Corporation in 2006, then bought by Ricoh (yes, that Ricoh) in 2011. As it turned out, the Hoya pairing was less than fruitful, leaving Pentax fans cautiously optimistic for the brand's future under Ricoh.
If the Hoya era effectively ended with the polarizing K-01, then the Pentax K-3 (MSRP $1299.95) marks the true beginning of Ricoh's stewardship. The first Pentax camera to prominently feature Ricoh's logo, the K-3 is an enthusiast APS-C DSLR featuring a new 24-megapixel sensor, an eminently practical design, and more features than you can shake a stick at.
While this might not be the full-frame juggernaut that brand loyalists hoped would be forthcoming, Pentax knows how to make the best of the APS-C format. That said, the K-3 is entering into the ring with cameras from Canon and Nikon, both offering newly-minted enthusiast DSLRs of their own. The K-3 is undoubtedly a new high water mark among Pentax's DSLR offerings but can it go toe to toe with the competition?
Comfortable and satisfying to use
The K-3 follows up on the excellent body design of previous Pentax flagships. The differences between it and the K-5 and K-5 II appear small and insignificant at first, but there are some thoughtful improvements here.
Like the K-5, the K-3 is solidly built. It has an undeniable heft about it. You'd be forgiven for thinking it was hewn from something heavier than magnesium alloy. Dense though it may be, we never strained when picking it up off a table. Its superb ergonomic shape helps balance a body that might otherwise be a tad too weighty for all-day usage.
Those ergonomics are a huge part of the Pentax experience as we've come to think of it. We called the design of the K-5 II "phenomenal," and we wouldn't hesitate to apply the same superlative here. Surprisingly, the K-3 is even better, eliminating the unfortunate AF mode switch of the K-5 and adding a whole host of small usability improvements.
The controls are clicky and offer the user nothing but positive feedback. This design conceit pairs very well with the K-3's weathersealed and freezeproof construction—operating this DSLR with gloves on is a cakewalk compared to others in its class. Even on below-freezing and rainy days, the K-3 performed its assigned duties with aplomb.
Ricoh's DSLR engineers have concocted a control layout that is logically organized, with few mission critical switches out of your fingertips' reach. The majority of the controls are on the right side of the camera, leaving secondary controls like AF, AE mode, the mode dial, and the playback button for your left hand.
A major change in the control layout is a consolidation of video recording controls and live view. Gone is the flat, uncooperative AF mode selector. Now you'll find a stills/video toggle and a live view/record button on the back side. The AF mode button has been logically lumped in with the AF/MF toggle near the lens on the side of the camera. While you hold the button down, the rear control dial changes the mode.
Other odds and ends worth mentioning: the simpler, bigger AF/MF toggle; the new locking mode dial that features three custom modes (you can make it lock or rotate freely all the time); and a dedicated focus point selection button (before, going into single-point AF meant holding down the center 'OK' button).
Even the rear d-pad, which never garnered any complaints from us, has been changed to feature raised edges. Not only is it easier to find by touch, it's also been upgraded to recognize diagonal movement—great for selecting an AF point quickly.
The only thing some might find lacking is the rear LCD. We can't complain about the quality of the panel—the LCD is a super sharp 3:2 1080K-dot display that's gapless and quite lovely—but it isn't touch sensitive or articulated. For reference, both the Canon EOS 70D and Nikon's D7100, ostensibly the K-3's competition, both feature articulated LCD screens. While this isn't a downgrade—Pentax has never featured a tilting or pivoting screen—the K-3 isn't a departure from the established norm.
The K-3's top LCD screen is large, well-lit, and legible. All of the icons on the screen have shrunken slightly from the last generation, making room for a more versatile display offers you more information at a glance. With the departure of the AF mode toggle, the top LCD picks up the slack, letting you know which AF mode is active.
The Pentax K-3 turned in an excelent performance in our color accuracy test. Even though the default color mode (Bright), looks pretty to the eye, it's actually sweetening the image. We found that the most accurate mode is, unsurprisingly, Natural, which we found to have a ∆C00 color error of 2.53 and a saturation of 99.7%.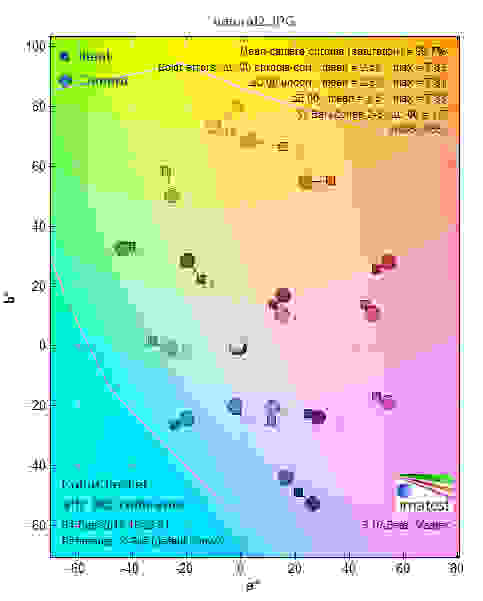 The camera's other modes take the relatively minor work we saw in Bright to some crazy extremes. The Radiant mode Pentax has programmed into the K-3 is the worst offender of the lot, skewing colors dramatically. With this mode, we noticed an exaggerated saturation of 143% and a ∆C00 color error of 5.61.
Even though the Pentax K-3 is the latest and greatest, it's less of a reinvention of the Pentax experience and more of a thorough, deep refresh. Everything you love about your K-5, K-7, or K-5 II is still here and it's even better now.
That said, if you've recently picked up a K-5 II, you already have an excellent DSLR. The K-3 isn't significantly better in any one metric. There's no rush for you to upgrade to the latest and greatest. K-5 owners, on the other hand, would be well advised to Craigslist their trusty companions. The K-3 is a truly excellent upgrade for those users due to its improved AF system, legitimate video capability, and improved resolution.
Redefining "fully featured"
The K-3 is the first Pentax DSLR in recent memory to feature a new imaging sensor. Since the K-5 was introduced in 2010, every Pentax body has featured a 16-megapixel sensor sourced from Sony. The K-5II/IIs, K-30, K-50, and K-500 all use a variant of that sensor. If you've used one of the previous-generation cameras, you'll find that the K-3's 24-megapixel sensor (also from Sony) is a meaningful upgrade. We'll get into some of the specifics later, but for now we'll leave it at this: This is the most advanced sensor ever in a Pentax body. Performance across the board is improved, with increased resolution that can better take advantage of Pentax glass.
Pentax DSLRs have never been blessed with the quickest AF systems. The K-3 is a step in the right direction, adding a new SAFOX 11 processor, and a more generous 27-point phase detection system. That's 25 cross-type points in the center, up from 11 points in the previous cameras. That makes the Canon 70D's 19 cross-type points a little inadequate by comparison. Autofocus is improved not only by the new processor, but also the AF screw motor. With the K-3, lenses that utilize the old-school style screw drive took less time to adjust from infinity to a close object than with the K-5, leading us to believe that it's spinning at a higher speed.
The biggest weakness for the Pentax AF system continues to be the noise created by a focusing lens. Lenses that utilize the screw drive or DC motor method are both considerably louder than autofocus lenses in competing systems. And even though Pentax's SDM focusing technology is quiet, it doesn't have a great reputation for reliability and lenses featuring SDM tend to be the higher-priced DA* options.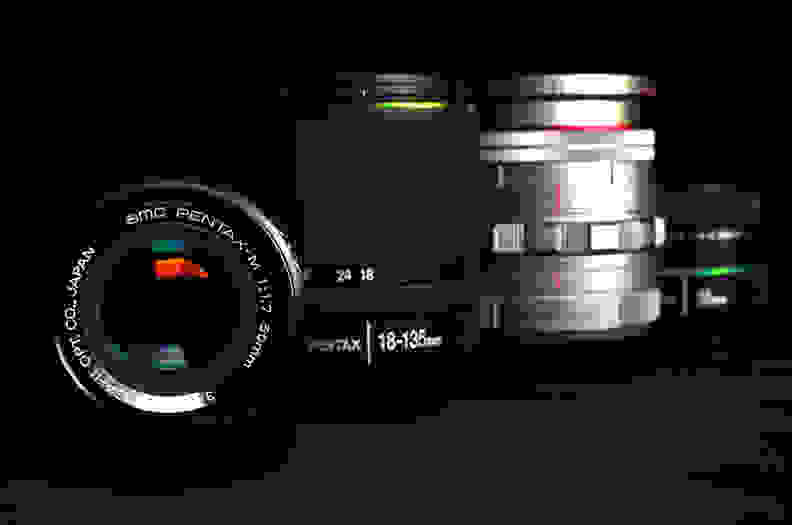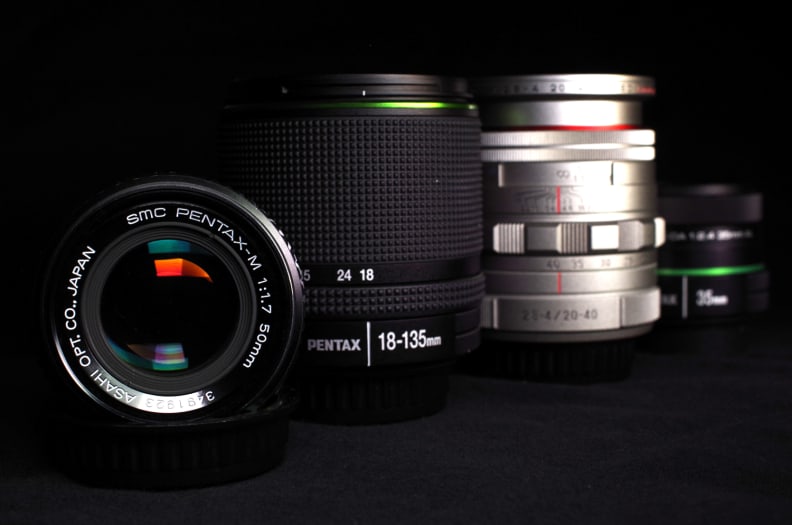 Manual focusers rejoice! The K-3 is the first top-tier Pentax DSLR to feature focus peaking. The implementation is extremely similar to what we first saw with the K-01 and later in the K-50: as you twist the focus ring, the camera's software adds a subtle white highlight to the object in focus when you're in live view.
That said, live view isn't for everyone, and the lack of a tilting screen means you'll have to hold the K-3 near the level of your face anyway. For those who want to take full advantage of the K-3's bright pentaprism optical viewfinder, there's always the option of swapping in a split prism focusing screen. The inclusion of catch-in focus is a Pentax tradition. When this feature is active, you can hold the shutter button down, adjust focus, and the camera fires the shutter when your subject is in focus.
Professional quality HD video still isn't in Pentax's bag of tricks.
Even though this is undoubtedly the best K-series DSLR for shooting video, professional quality HD video still isn't in Pentax's bag of tricks. Ticking off the obligatory check boxes for a headphone jack and a microphone jack is good, but the top video shooting mode is only 1080/30p and there are some other serious drawbacks. We'll discuss video more in the performance and science sections.
In-body image stabilization pays dividends.
Image stabilization is a really handy modern photography innovation. Nothing will ever replace the tripod, but in a pinch, optical and sensor-shift stabilization can let you take photos that just weren't possible 20 years ago. Pentax's in-body solution, Shake Reduction, can do some amazing things.
Pentax DSLRs can stop the world from spinning—in your astrophotographs at least.
For starters, SR adds image stabilization to any lens—big, small, old, and new. A few years back, Pentax invented a genius new purpose for the technology. Equipping the Pentax O-GPS1 module, astrophotographers can use a feature called Astrotracer. Astrotracer moves the sensor to eliminate star trails in long-exposures, using the GPS coordinates to calculate the right amount of shake. That's right, Pentax DSLRs can stop the world from spinning—in your astrophotographs at least.
There's also horizon correction and composition adjustment, both of which let you move the sensor to correct or change the field of view. These might not sound like features you'd use all the time but they're the result of thinking outside the mirrorbox—something more camera manufacturers need to be doing.
With the K-3, Pentax has added yet another killer trick, but this time, it's one that might come in handy.
With the K-3, Pentax has added yet another killer trick, but this time, it's one that might come in handy. Common wisdom once held that all digital camera sensors needed a low-pass filter in order to avoid moiré. In the pursuit of sharpness, AA filters have started to find themselves left out of more DSLRs. In the K-5 II series, you could choose to have the filter or to go without, but now you don't have to. New stepping motors in the K-3's SR system enable the camera to shift the sensor so minutely that it effectively acts like an AA filter, adding a tiny amount of blur to counteract moiré.
There are two settings to choose from: mild and strong. The only drawback to this system is that the camera doesn't yet automatically detect moiré, leaving it up to you to apply it as needed. We performed some impromptu tests in our labs gauge the effectiveness of the AA filter simulation and while we noticed a slight reduction in moiré, the difference was enough to be conclusive. Out in the field, we can't say that we noticed moiré from the usual suspects such as brick buildings.
We were pretty impressed with the Pentax K-3's NR implementation. Using auto settings, this camera's JPEG noise kept images looking decent until ISO 1600—not an easy feat. ISO 3200 holds onto detail decently, with the biggest drop coming between ISOs 6400 and 51200. We noticed very little in the way of chroma noise, making most of the visible splotchiness pretty uniform in color. We did see some color shift and very minor banding at the highest sensitivity levels.
That means that you can comfortably shoot at up to ISO 6400 without losing too much detail. We'd reserve the top three sensitivity levels for low-light emergencies, with ISO 25600 and 51200 as last-ditch options. The K-3's auto ISO feature makes it easy to adjust the sensitivity range, and it's something you should dial in as soon as you start shooting.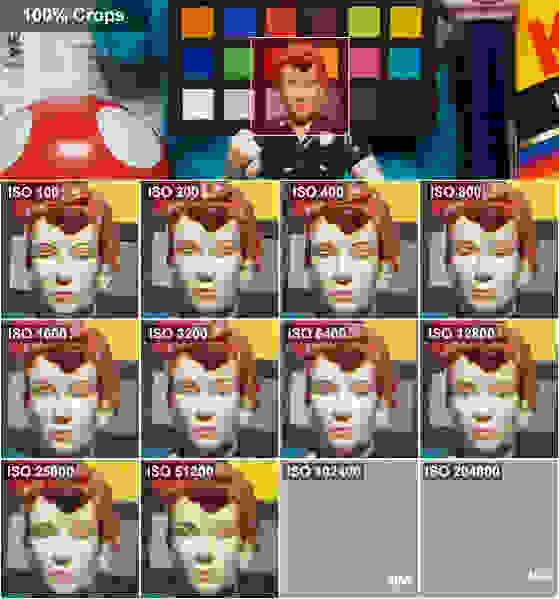 The raw data tells a similar story. What we found was that on standard settings, noise reduction is evenly applied, with a more aggressive reduction kicking in at ISO 12800. We noticed with NR off, a ton of noise kicks in, pushing the percentage of color noise just a smidgen above 2%, our benchmark.

When testing the K-3, we wondered if the different base ISO would negatively impact the camera's overall score. Thankfully, even though you can't shoot at ISO 80 with this Pentax, we saw excellent dynamic range results. At base ISO, we recorded 8.15 stops of "High" dynamic range, while the base ISO of the K-5 II measured 8.52. At ISO 100, the K-5 II measured 8.17—basically the same as the K-3.
At ISO 200, we measured 7.11 stops. At ISO 400, we start to see a gradual fall-off of measurable DR, starting with a dip to 5.6. At ISO 800, Imatest reported 4.62 stops. ISO 1600 reported 3.32 stops. ISO 3200 dropped measurable DR to 2.03. The K-3 bottomed out at 1.42 stops for ISO 6400. After 6400, the 10:1 SNR ratio meant that Imatest recorded 0 stops for ISOs 12800, 25600, and 51200.
Overall, even though the K-5 II's 16-megapixel sensor scores higher, we doubt the discrepancy would be noticeable in all but the edgiest of edge cases.
Overall, even though the K-5 II's 16-megapixel sensor scores higher, we doubt the discrepancy would be noticeable in all but the edgiest of edge cases. What you might lose in raw DR is easily made up for by the sheer increase of resolution. Plus, that's still more DR than we were able to wring out of the Canon EOS 70D, so the K-3 turned out to be highly competitive in this test.
Despite our misgivings about autofocus, the K-3 is the first Pentax that does video right. The control scheme and headphone jack put this Pentax over the top like no previous K-Series DSLR. It's not the best DSLR for shooting video, but at least you can rest assured that in many situations, you can easily capture HD video that looks decent.
In our lab tests, footage shot with the K-3 looked acceptable, though a tiny bit soft. Motion was relatively smooth and we didn't see much evidence of trailing or artifacts. We have to say that we'd greatly prefer the option to shoot full HD at a 60p frame rate, an option that might have made the clip we shot look a bit sharper. In full light, we recorded horizontal sharpness of 620 lw/ph and vertical sharpness of 675 lw/ph. Not too shabby.
We saw mixed results when shooting in low light with the K-3. We were most disappointed with how much detail was lost in low light. While some digital cameras lose detail in either horizontal or vertical, the K-3 recorded less detail in both directions. Detail fell off to 450 horizontal and 575 vertical lw/ph in our lab. On the upside, the K-3 managed to record an image of 50 IRE at only 7 lux. We've seen better (the Canon EOS 70D only needed 2 lux) but we've definitely seen worse, too.

Hold onto your hats—the K-3 is a continuous shooting beast. While we've seen decent numbers from other Pentax DSLRs in the past, this new flagship blows them all out of the water. We consistently measured 8 FPS from the K-3, regardless of whether you're capturing JPEG, RAW, or RAW+JPEG.
The K-3's buffer feels like it almost won't fill when you're shooting JPEG. We were able to shoot 65 JPEGs before the rate slowed down from 8 to around 1 FPS. With RAW, it took 22 before tagging out and with RAW+JPEG, we were able to capture 16 shots.
In this test, the K-3 mops the floor with its competition.
In this test, the K-3 mops the floor with its competition. Nikon's D7100 tops out at an anemic twelve shots when shooting its max rate of 6 FPS. The Canon EOS 70D managed 7 frames per second but its buffer filled after only ten shots.
Meet the tester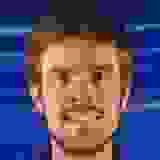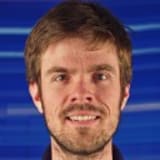 Brendan Nystedt
Contributor
@bnystedt
Brendan is originally from California. Prior to writing for Reviewed.com, he graduated from UC Santa Cruz and did IT support and wrote for a technology blog in the mythical Silicon Valley. Brendan enjoys history, Marx Brothers films, Vietnamese food, cars, and laughing loudly.
Checking our work.
Our team is here for one purpose: to help you buy the best stuff and love what you own. Our writers, editors, and lab technicians obsess over the products we cover to make sure you're confident and satisfied. Have a different opinion about something we recommend? Email us and we'll compare notes.
Shoot us an email