The Pentax MX-1 (MSRP $499.99) is an example of both trends, as Pentax has built around the same lens and sensor combination that we loved from the Olympus XZ-2 iHS, slapping it in a chunky, retro body capped with brass top and bottom plates. The idea there is that as the MX-1 ages, the paint will wear thin, showing the brass over time. This isn't your grandpa's camera, but it might look like it given enough time. With an articulated rear screen, solid handling, and coming in at $100 less than the XZ-2, the MX-1 deserves serious consideration if you're looking at a high-end compact camera.
Design & Handling
Those brass plates will one day shine through, but will the MX-1 be obsolete by then?
While it's pretty common to see gibberish labels all over digital cameras these days, one combination in particular caught our eye on the MX-1. Inscribed on the cap for the pop-up flash, Pentax has included two lines: "MX-1 -BRASS-" with "12 MEGAPIXELS DIGITAL CAMERA" written underneath.
It's not often that you see something as timeless as brass being called out alongside something as ephemeral as a digital camera
Now, brass top and bottom plates are a fantastic design touch for a camera you plan to have for a long time. The patina an old camera gets from being used over the years is wonderful. But it's not often that you see something as timeless as brass being called out alongside something as ephemeral as a digital camera. With how fast imaging technology has improved in the past few years, it's not out of the realm of possibility that the MX-1 will feel entirely outdated by the time you see even a hint of brass from normal usage.

Even right out of the box, the MX-1 is still one handsome camera—especially the silver and black variant. The brass lends it a nice heft that feels distinct from the magnesium alloy we usually see in cameras opting for greater durability; it is well-balanced and feels like it could survive a drop or two—assuming the 4x optical zoom lens isn't extended. The body itself is also wrapped in a thin layer of rubber, which gives just enough purchase that the camera feels solid in your hand. We'd still greatly prefer some sort of protrusion for grip, however, as the rubber will eventually wear thin as well.
For control, the MX-1 offers just a single multi-purpose control dial near where your thumb rests. There's also an exposure compensation dial on the top plate, offering ±2 stops of adjustment. While a second control dial would be more helpful for those shooting in full manual, if you live mostly in program auto, aperture priority, or shutter priority modes you shouldn't feel too restricted.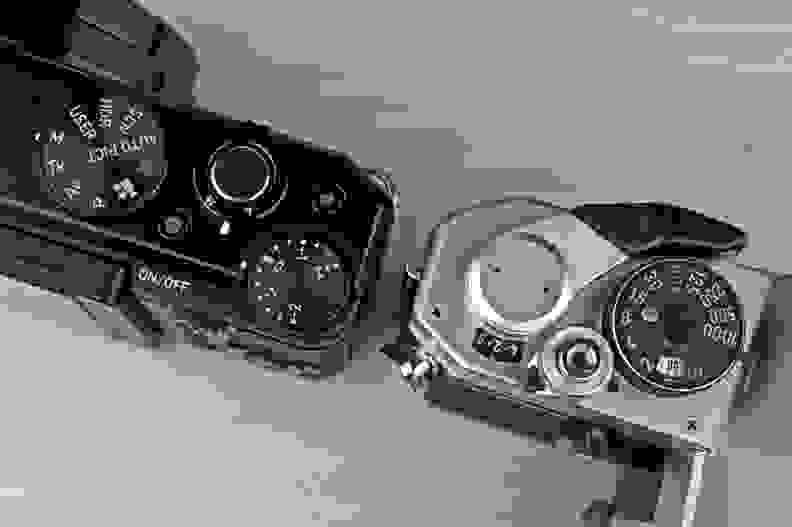 We are a little dismayed that Pentax hasn't opted to take a design cue from its advanced compact camera peers and include a control ring around the lens—a well-received touch that we've seen on the Canon S-series, Sony's RX100, and the Olympus XZ-2. There's some milling around the MX-1's lens that gives it the appearance that it might be able to rotate, but alas it just isn't to be.
Though the MX-1 is thicker than most compact cameras, it feels like extra attention has been paid to getting the little things right. The articulating rear screen feels very sturdy on its hinge, providing a range of framing options for shooting at odd angles. The buttons also offer a satisfying response when pushed, and the dials each have appropriate levels of resistance. The MX-1 is a little too chunky to fit into anything smaller than a jacket pocket, but it at least feels like a camera that could weather the long years gracefully.

Features
An extensive feature set is let down by a few puzzling omissions.
The MX-1 offers a number of high-end features, though for some reason Pentax has left a few basic things out. As we've already discussed, the MX-1 has a 12.1-megapixel backlit CMOS sensor, with sensor-shift optical image stabilization and an ISO range that stretches from 100-12800. This is complemented by the 4x optical zoom (28-112mm 35mm equivalent), which has the great maximum aperture range and the ability to focus down to 1cm, producing a nice macro effect.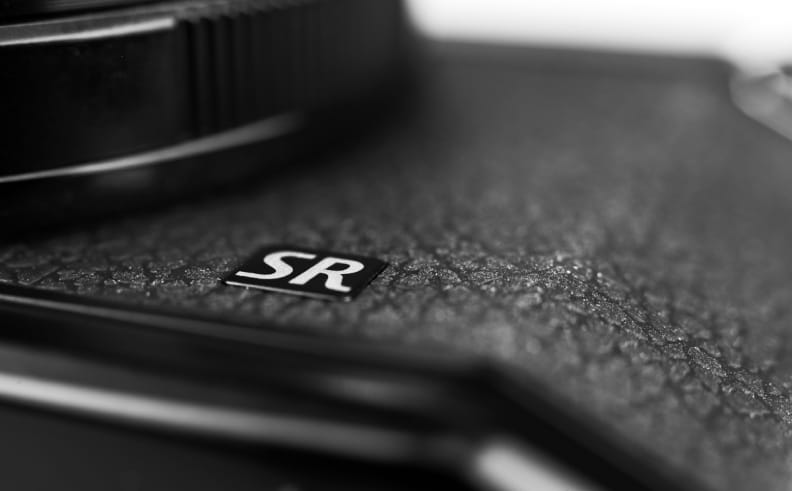 On the software side, things are still impressive, but here the hitches begin to show up. 1080/30p video and RAW shooting are available, as are the full complement of PASM and bulb shooting modes. The MX-1 also the same menu system as Pentax's DSLRs, including extensive in-camera editing, HDR shooting, and in-camera RAW development features.
That said, the MX-1 for some reason doesn't include some basic controls, namely different noise reduction settings—a big disappointment given the camera's otherwise stellar low light shooting credentials. It's not a deal-breaker of course, but as always you'll get the most from the MX-1 if you're willing to put in the time to develop RAW shots yourself after the fact. We'd also like to have seen better continuous shooting chops. The MX-1 manages barely better than four frames per second when shooting in bursts, whereas it's not uncommon for compact cameras to more than double that speed.
Performance
Low light is no trouble for this sensor and lens combo.
The Pentax MX-1 is built around the same lens and sensor that shined on the Olympus XZ-2. While the 12-megapixel 1/1.7-inch backlit CMOS sensor is nice to have, the 4x optical zoom's maximum aperture range of f/1.8-2.5 is downright excellent. Plenty of compact cameras offer maximum apertures around f/2, but only the MX-1 and XZ-2 maintain relatively large apertures while taking advantage of the zoom.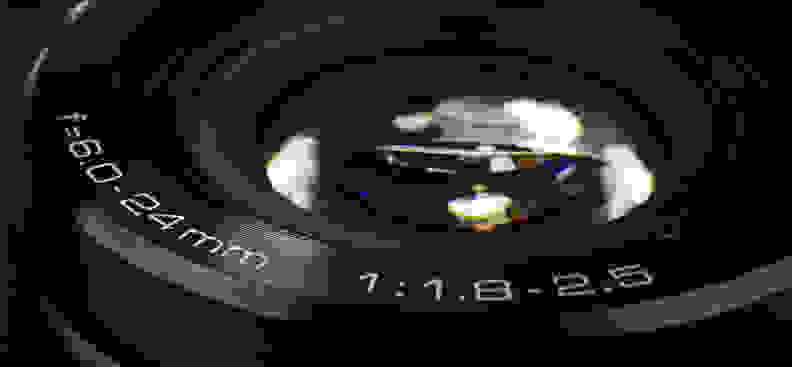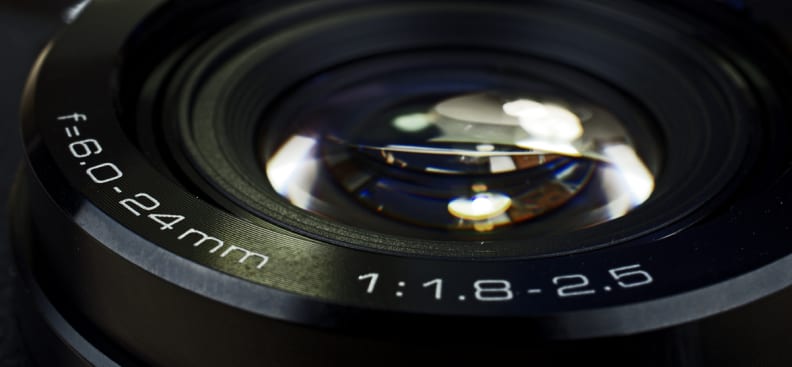 As you'd expect given their similarities, the MX-1 and XZ-2 performed roughly the same in our lab tests. The MX-1 shots are perhaps a little more pleasing right out of the camera, but if you're shooting RAW there's very little difference. There's around 10 stops of dynamic range at base ISO, which is good, but firmly in typical compact camera territory. We also noticed that the MX-1 opted for slightly more oversharpening with its JPEGs, where the XZ-2 opted for a little more noise reduction by default.
All in all, the difference between the XZ-2 and the MX-1 is minimal.
All in all, the difference between the XZ-2 and the MX-1 is minimal. Unfortunately, the difference between both of those cameras and something like the Sony RX100 and its extra-large 1-inch sensor is more pronounced. The one thing the MX-1 has going for it there is price. While its $499.99 MSRP seems high, it frequently sells for closer to $400. That still puts it against some stiff competition from cameras such as the Canon S120, but with the RX100 rarely dropping below $550, there's enough value in the MX-1 to keep it in consideration.
Conclusion
A worthy camera...if you can get it at the right price.
In the four years since Canon introduced the PowerShot S90, the quality of images you can get from a compact camera has skyrocketed. While the Sony RX100 currently rules the roost with its relatively massive 1-inch CMOS sensor, Canon, Nikon, Olympus, and Panasonic all have flooded the marketplace with compact cameras with large sensors that take excellent photos.
It's these crowded waters that Pentax is wading into with the MX-1, and we can confidently say that while it doesn't stand above the crowd, it also doesn't feel out of place. The MX-1 offers a relatively large sensor, a very attractive maximum aperture range, and a brass-capped body that feels fundamentally sturdier than the rest of the field. It handles about as well as the Nikon P7700, takes photos roughly equivalent to the Olympus XZ-2, and its performance only lags seriously behind the RX100—though it costs about $150 less.
Ultimately the Pentax MX-1 is a competent advanced compact camera that can currently be had for a competitive price. While we would have to recommend the Panasonic LX7, Nikon P7700, and—if your budget allows it—the Sony RX100 above it, the MX-1's retro charm has a certain appeal that most modern cameras do not. Though we can't say that we see ourselves handing a well-worn digital camera—heck, a well-worn digital anything—down to our grandchildren, Pentax has certainly given the MX-1 enough appeal that we could see it as a welcome addition to your kit for a few years at least.
By the Numbers
The Pentax MX-1 borrows its primary components—the image sensor and lens—from the well-received Olympus XZ-2, but tunes them in a slightly different way. When shooting RAW, the results are practically identical, but the MX-1's out of camera JPEGs are punched up quite a bit, with enhanced sharpness, contrast, and slightly less noise reduction than the XZ-2.
Of course, there's more to a camera's performance than just image quality, and the MX-1 also comes out ahead in white balance accuracy, in-camera editing options, and (surprisingly) video quality. The MX-1 falls slightly behind in shot-to-shot speed and color accuracy, but the differences are minute enough that performance alone doesn't separate these two cameras.
Color Accuracy
The Pentax MX-1 gives the user plenty of options for tuning color performance with straight out-of-camera JPEGs. The most accurate mode is the Natural setting, which has a ∆C00 of 2.57 and nearly perfect 98% saturation. The Bright mode is also quite accurate, though saturation is bumped up by quite a bit. Vibrant is even more, erhmm, vibrant, with saturation (and color error) boosted up accordingly. Lastly is the Reversal mode, which is not designed to produce accurate colors.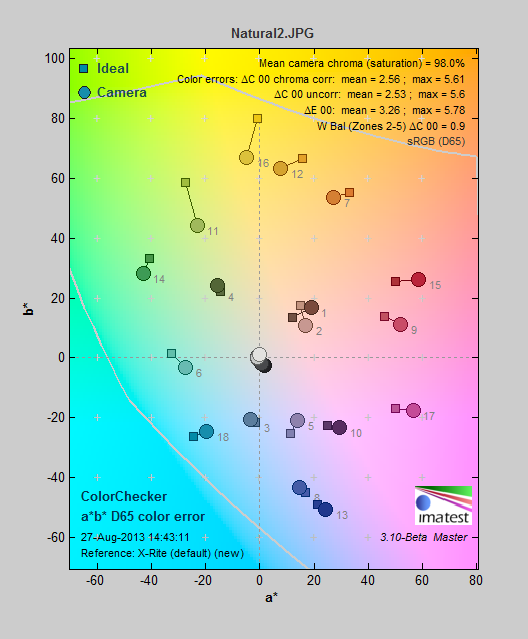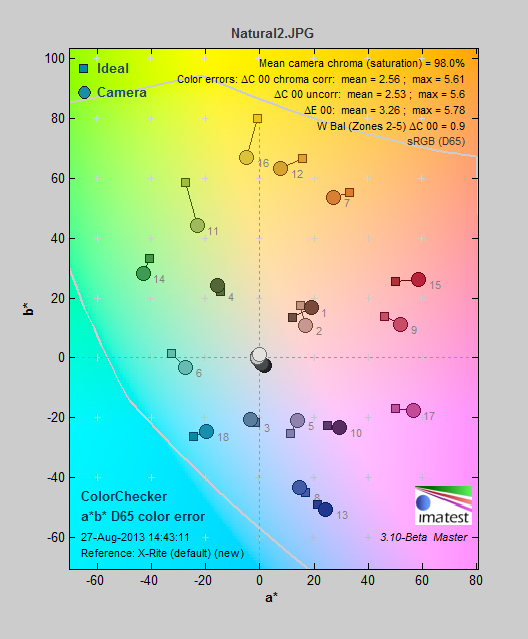 Noise Reduction
Puzzlingly, the MX-1 doesn't include any control over noise reduction settings, which is odd considering the plethora of manual controls otherwise being offered here. At the default setting we found that noise wasn't a big problem, as noise was kept to reasonable levels without being overly aggressive or destructive to fine detail.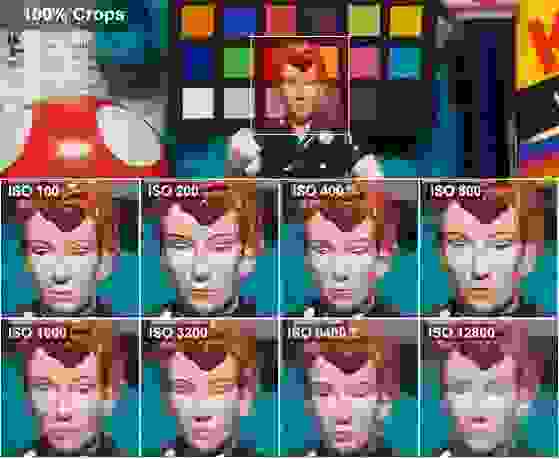 At the base ISO of 100, noise checks in at just 0.87%, rising to 1.05% at ISO 200. At ISO 400 noise stays at 1.05%, as the noise reduction system begins to take over. Noise goes up to just 1.15% at ISO 800, 1.41% at ISO 1600, and 1.71% at ISO 3200. ISO 6400 and ISO 12800 are both above the 2% noise threshold where image quality begins to take a real nosedive, and should be only used in case of emergency.
Sharpness
The Pentax MX-1 adds quite a bit of oversharpening to the JPEGs that come right out of the camera. While just about every camera takes liberties there, the MX-1 oversharpens by around 40% in some places. The results look fine when viewed at small sizes, but at 100% you can see significant haloing, such as in the crops below. It's an unnatural look that actually detracts from the quality of the shots.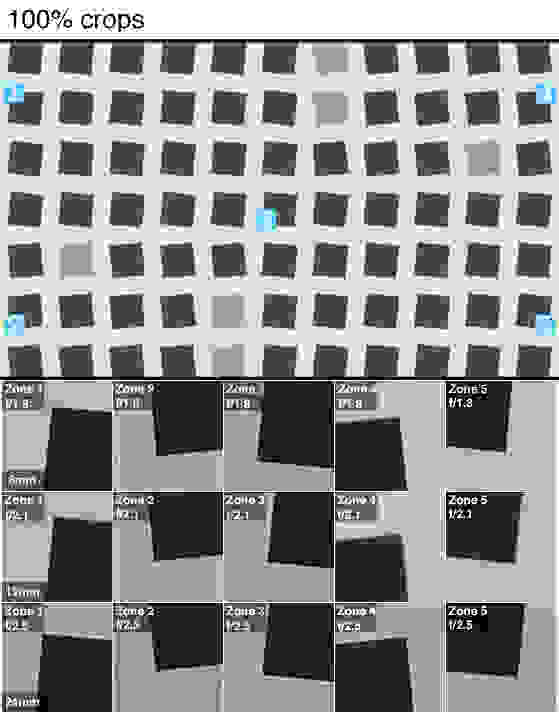 The MX-1 pushes this way beyond what we normally consider acceptable, though you can tone sharpness down a bit using the in-camera custom image modes. You can also get around this by shooting in RAW, though if you go that route we do recommend adding a little bit of sharpening after the fact in whatever your RAW processor of choice is.
White Balance
One area where the MX-1 produced very strong results was in our white balance testing. The MX-1 did especially well with automatic white balance in daylight and fluorescent lighting situations. In those conditions we saw an average color temperature error of less than 100 kelvins. Things were kept quite a bit warmer under incandescent lighting, with errors in excess of 2000 kelvins, though this is normal for most cameras.
The MX-1 also allows you to take a custom white balance if you wish, though we found this was only really useful if you wanted to get perfectly accurate whites under incandescent lighting, where the auto WB system fails. Under daylight and fluorescent conditions we actually found the custom WB system performed worse than just leaving it in auto.
Meet the tester TJ Donegan
Executive Editor
@TJDonegan
TJ is the Executive Editor of Reviewed.com. He is a Massachusetts native and has covered electronics, cameras, TVs, smartphones, parenting, and more for Reviewed. He is from the self-styled "Cranberry Capitol of the World," which is, in fact, a real thing.
Checking our work.
Our team is here for one purpose: to help you buy the best stuff and love what you own. Our writers, editors, and lab technicians obsess over the products we cover to make sure you're confident and satisfied. Have a different opinion about something we recommend? Email us and we'll compare notes.
Shoot us an email