cameras
Samsung NX1 Digital Camera Review
What do you do in a crowded market with no legacy to fall back on? The best you can.
Legacy is a funny thing in the photography business. This is an industry that's well over 150 years old, that still relies on many of the same principles that were discovered before any living person was born. You simply don't build a photographic legacy overnight.
Though Samsung Electronics is itself over 40 years old, its reputation in the camera industry doesn't compare to the likes of Canon, Fujifilm, Olympus, Sony/Minolta, and Nikon. Nikon's been using the same lens mount for over 50 years, after all. Since 2010, Samsung has put a lot of time, effort, and money into developing its NX family of interchangeable lens cameras. But while Samsung's cameras are respectable and often great values, relevancy in the camera market has remained elusive.
No longer. The Samsung NX1 is not just the best camera Samsung has ever produced, it's one of the best cameras you can buy in this price range. Though Samsung's ecosystem is not nearly as robust or as proven as its competitors, the NX1 can go toe-to-toe with any camera in this part of the market in terms of raw performance. With 4K video, 15fps burst shooting, and class-leading autofocus tracking and speed, the NX1 is not just a respectable entry into the high-end mirrorless camera segment—it may be the camera to beat.
Design & Handling
It won't appeal to pros or retro-loving enthusiasts, but the NX1 is both powerful and approachable.
The last few Samsung cameras have followed a very similar design aesthetic, with friendly curves, an emphasis on "Smart" wireless features, and clearly labeled controls backed up by a straightforward menu system. They were cameras for novice users who were either familiar with or coming directly from using a smartphone camera as their daily driver. The NX1 stays the course here, feeling like an expanded version of Samsung's lower-end NX30 rather than some new, top-tier machine. But compared to the NX30 there's simply more going on, including three control dials, an articulating 3-inch LCD, and a secondary monochrome LCD on the top plate—a first for Samsung cameras.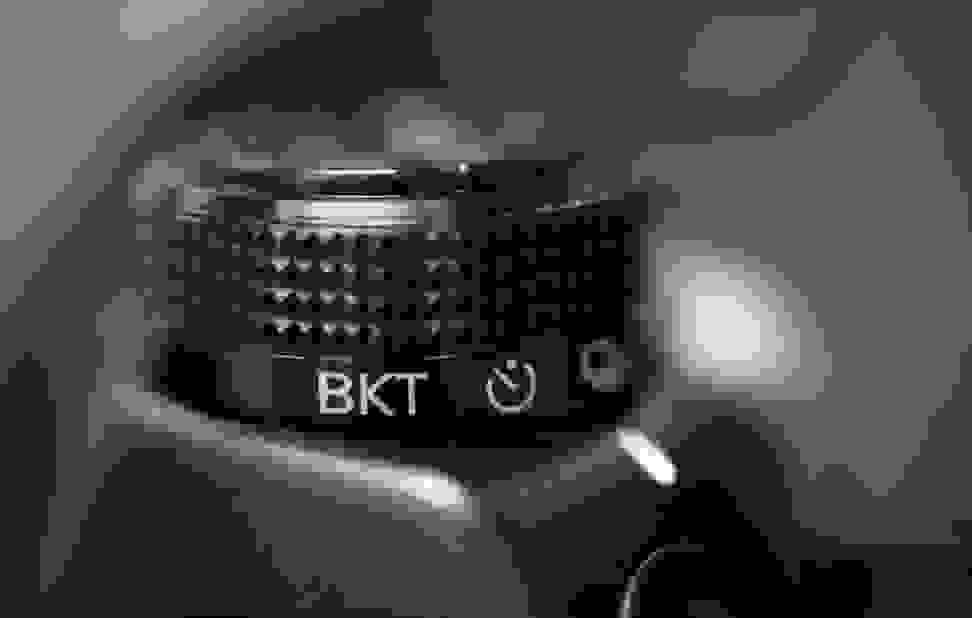 When you pick up the NX1 it's clear that, even if Samsung is borrowing some ideas from its competitors, it's at least picked the right inspirations to draw from. The grip is large and curvy, with a deep recess, large thumbrest, and a rubberized coating that provides plenty of purchase. The camera slots easily into your hand, with just the right amount of heft to balance against heavier high-end lenses. The three control dials are well-placed, with a top dial located just behind the shutter button/power switch and two control dials around back easily accessed by the thumb.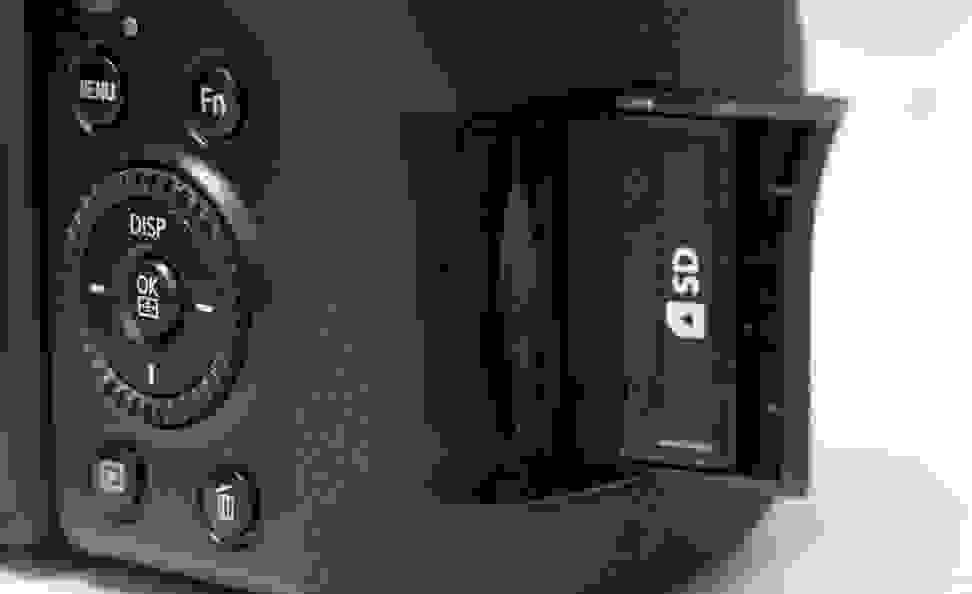 One area that's not easily accessed, however, is the top-plate control cluster. It's found on the left side of the EVF mound. That'll feel just fine for Nikon shooters used to their high-end DSLRs, but it does mean some important controls—ISO, white balance, drive, metering, and focus—require a second hand to operate. To assuage this Samsung has included a simple function menu, brought up by pressing the Fn button just above the rear control dial.
Pressing this button lets you access nearly every major setting on the camera, including exposure, metering, focus, and color settings. Once you've got things set up the way that you like, you can also save all these settings as a custom profile—including which shooting mode you were in. You can store a number of these profiles in the camera, giving them their own names and binding them to either of the two custom settings on the mode dial itself.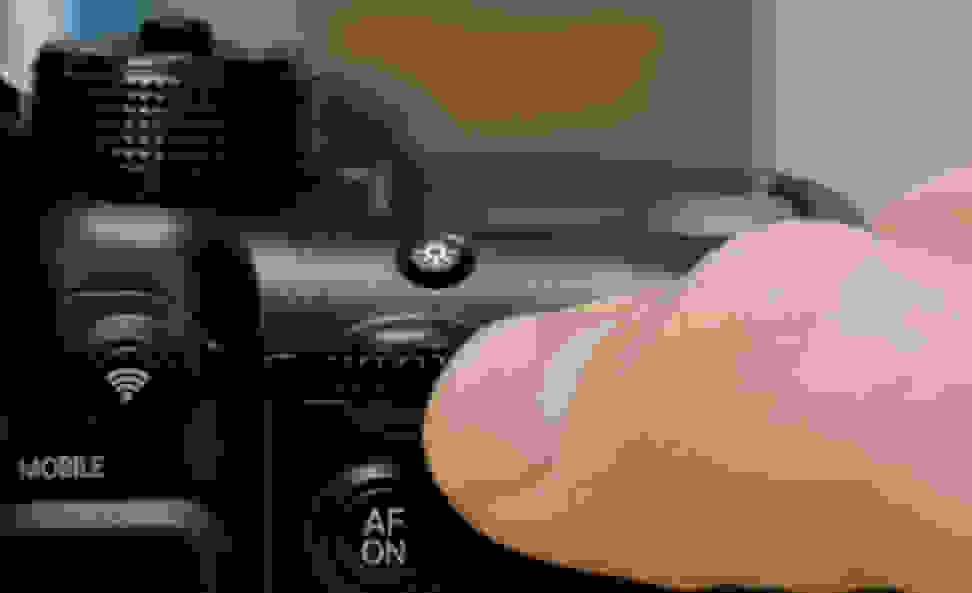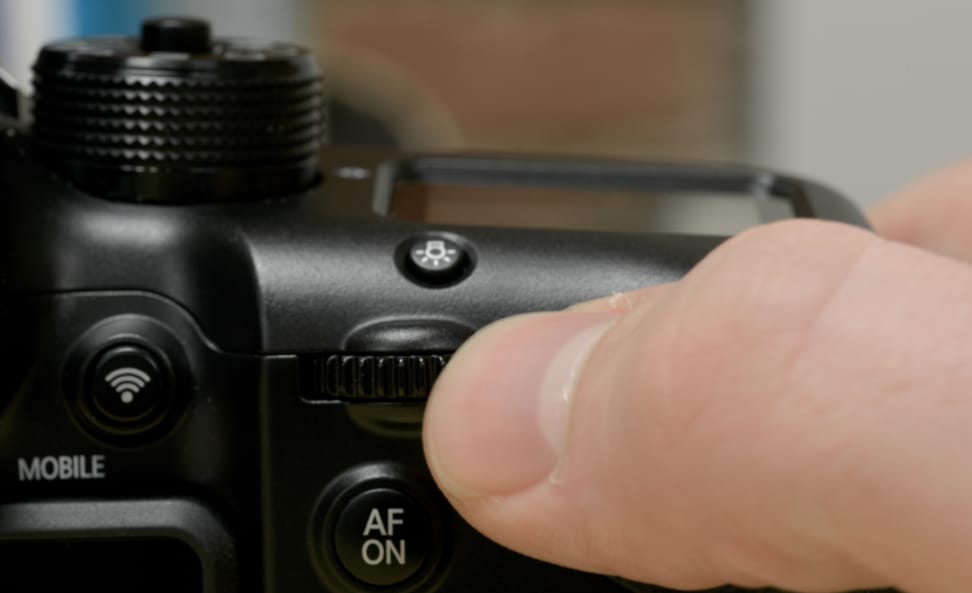 That customization is essential to getting the most out of the NX1. The body is barely bigger than the NX30, and to make room for a secondary LCD and a third control dial Samsung had to move the drive switch and a number of controls out of the way. As a result the only controls you can easily access with your right hand by default are the shutter button, control dials, exposure compensation, focus, and auto exposure lock. It's a worthy trade-off, and at least you can map three of the directional buttons to be whatever else you need.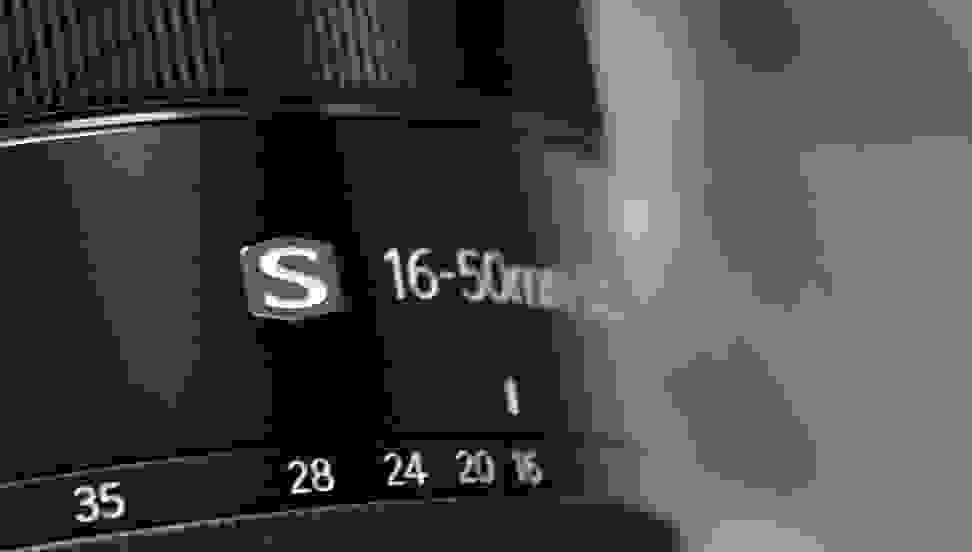 If there's one thing that's sorely lacking here it's the premium feel that we've enjoyed on some other high-end mirrorless cameras like the Olympus OM-D E-M1, Sony A7, and the Fujifilm X-T1. The NX1 actually feels quite similar to the Panasonic GH4 in that way, and it's likely because its essentially a chunkier NX30. This feels like a $1,000 camera pumped up with more features rather than an expensive, pro-grade camera trimmed down to cut costs. It's perfectly functional, but it doesn't immediately lend a sense of quality like those other cameras do.
Of course, that doesn't mean the NX1 isn't just as durable. It's sealed against moisture and dust that, when combined with any of the weather-sealed S-series lenses, should provide plenty of protection against the elements. We took the NX1 out with its S-series kit lens and had no troubles at all, with the NX1 performing just as well in inclement weather as on any other day.
Features
The NX1 has a beefy resume, but the h.265 video is clearly ahead of its time.
There's a reason why the Samsung NX1 has been one of the most anticipated cameras to be announced this year. On paper, this is one of the most complete cameras on the market. For starters it has a 28.3-megapixel APS-C image sensor—a size on par with most high-end DSLRs, Fuji's X-T1, and much bigger than the Four Thirds sensors in the Panasonic GH4 and Olympus E-M1. The sensor is the first backside-illuminated APS-C sensor and is capable of recording 14-bit RAW files.
On paper, the Samsung NX1 is one of the most complete cameras on the market.
The sensor also has a whopping 205 phase-detection autofocus points built right in, which are functional even when shooting video. It can sample the autofocus points up to 120 times per second, giving it excellent AF tracking abilities and some unique sports shooting tricks. It can also capture bursts of up to 15 frames per second (in RAW, JPEG, or RAW+JPEG) while continuously focusing.
On the video side of things this is the second system camera (after the Panasonic GH4) that can record UHD/30p (henceforth "4K") video to SD memory cards—no external recorder required. Unlike the GH4, you don't even need to invest in newer high-speed UHS-3 SDHC cards—the h.265 recording means simple class 10 SDHC cards generally work just fine. On the connectivity side you've also got USB 3.0, NFC, and speedy built-in 802.11ac WiFi.
Of course, Samsung also brings its display manufacturing abilities to bear, providing both a 2,360k-dot XGA OLED EVF and a 3-inch 1,036k-dot articulating Super AMOLED touchscreen. The screen doesn't swivel out and forward like the GH4's, but it's serviceable enough for use on a tripod or for framing at odd angles.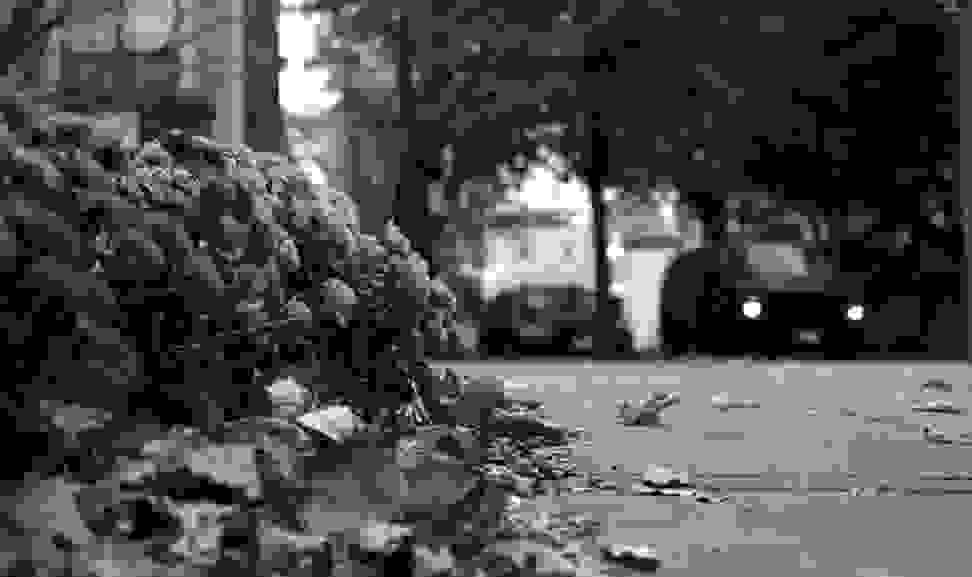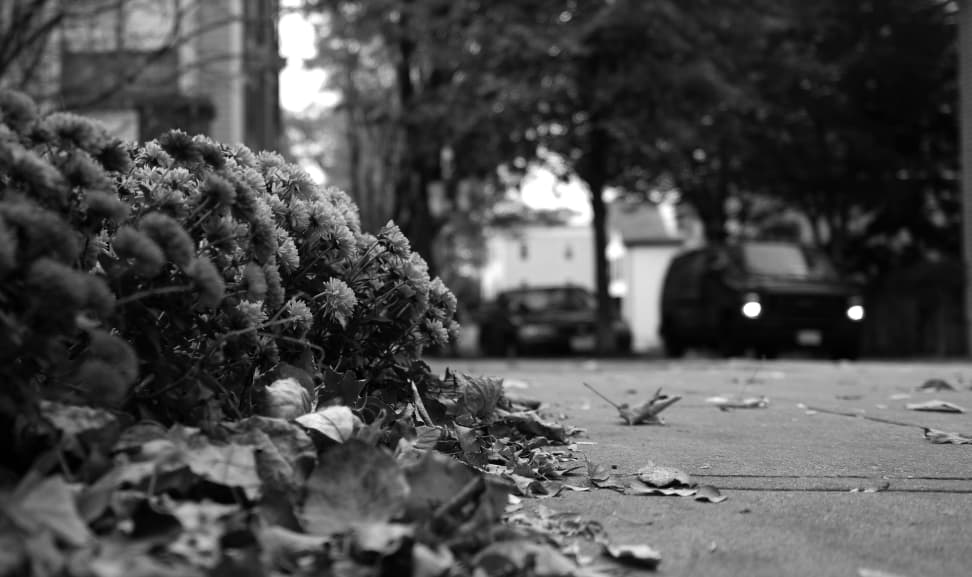 The panels themselves are very sharp, bright enough to be visible during the day, and the rear touchscreen is responsive and accurate. The OLED EVF also has very little lag, though there's a subtle color temperature shift between it and the rear monitor. There's a menu option that should correct this, but we found it didn't quite close the gap. The eyepoint on EVF also feels just a little too far away, so the eyecup introduces some vignetting unless you press your eye right up against it—a real problem if you shoot with glasses on.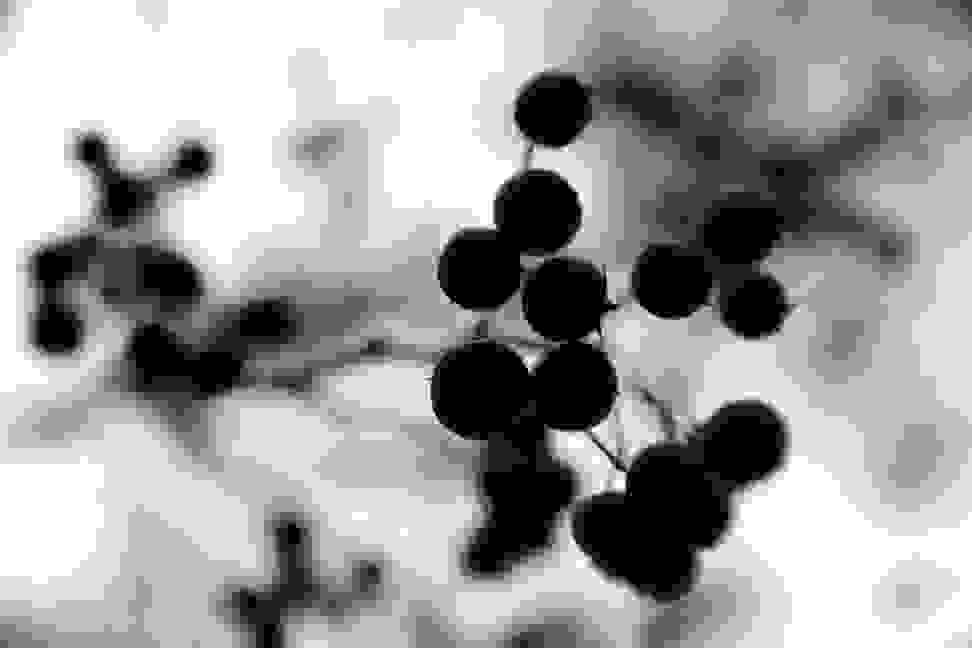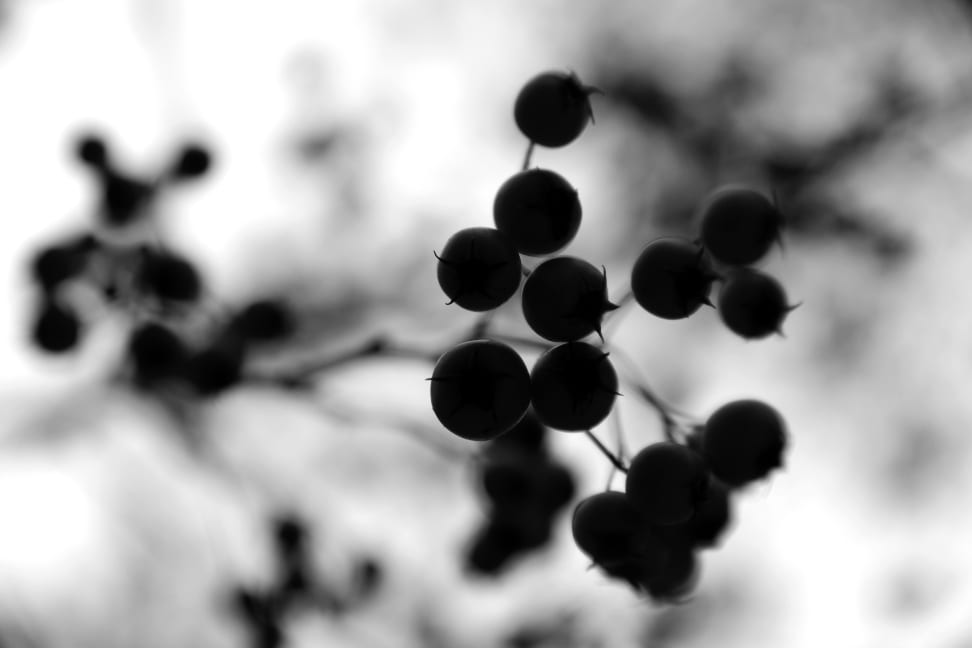 From a photographer's perspective, the NX1 is powerful without being that intimidating; novices will still struggle, but the learning curve isn't as steep as you might think. Helping this is the presence of several scene modes, color profiles, and helpful extras like timelapse/interval shooting. This should help the NX1 to feel a little friendlier, with customization options allowing you to tailor the experience to your needs once you learn your way around.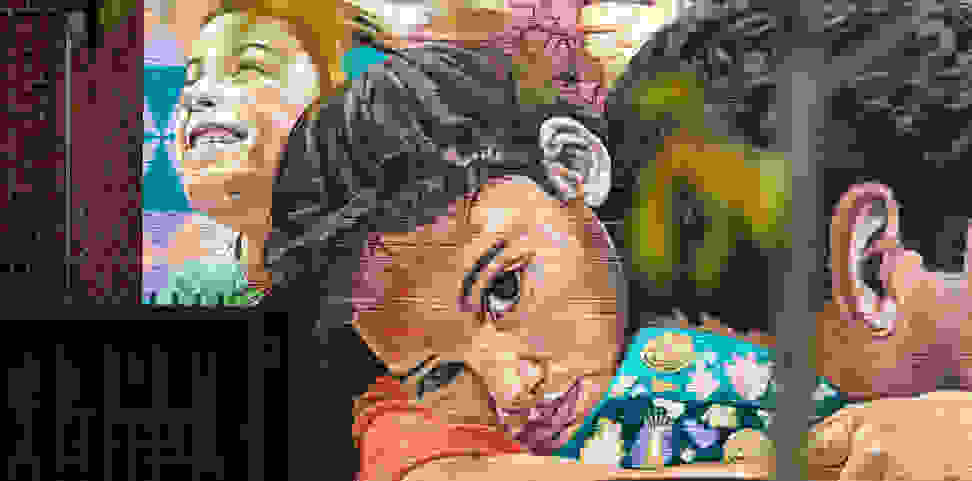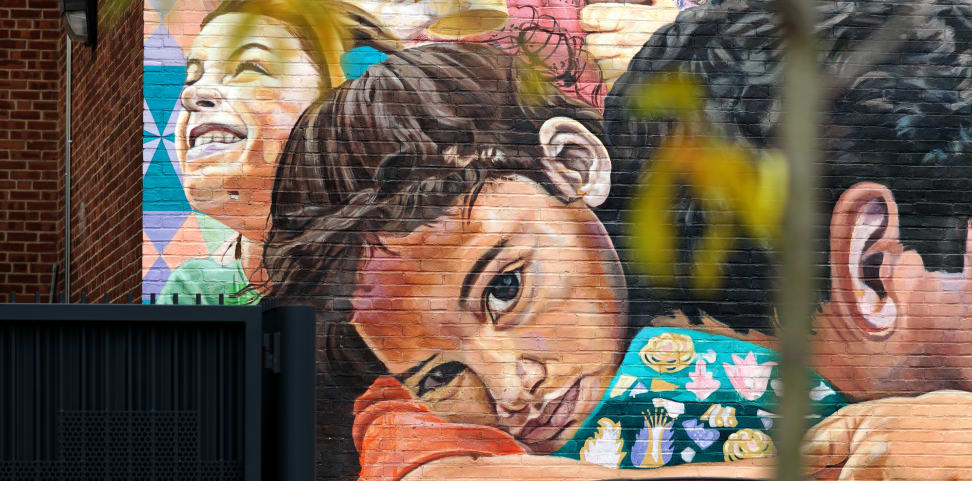 All in all the NX1 matches up well with competing cameras in this part of the market. It doesn't feel quite as no-nonsense as the Canon 7D Mark II, but it's not as free-wheeling as the Olympus OM-D E-M1. It lacks for the Fujifilm X-T1's soul and the GH4's glut of video features. What it does do is strike an excellent balance, including all the manual control an advanced shooter would want while not leaving novice shooters out in the cold.
Video Features
HEVC is the future, but you'll need a rig from the future to edit it.
For video shooters, the NX1 is an even mix of tantalizing promise and incredible frustration. For starters, the good: the NX1 provides you with full manual control over exposure, full phase-detect autofocus while recording video, and both headphone and mic jacks. It also allows you to make use of focus peaking, focus assist zoom, and highlight/zebra warnings while recording. The bones are here for a superb 4K/UHD-shooting interchangeable lens camera, even if there isn't quite the granular level of control provided by the Panasonic GH4.
Unfortunately, actually working with the UHD footage is where things become very messy. The Samsung NX1, like the Panasonic GH4 and Sony AX100 camcorder, can record UHD/4K footage internally to SD cards. The GH4 and Sony AX100 both use versions of the H.264 codec (in the form of AVC and XAVC S), which supports 4K footage but requires UHS-1 and faster SD cards because of the sheer amount of data. The NX1 can record 4K to regular Class 10 SDHC cards because it uses newer HEVC (H.265) compression. HEVC compression is around 50% more efficient than H.264, but it reportedly requires 3-10x as much computing power to encode/decode.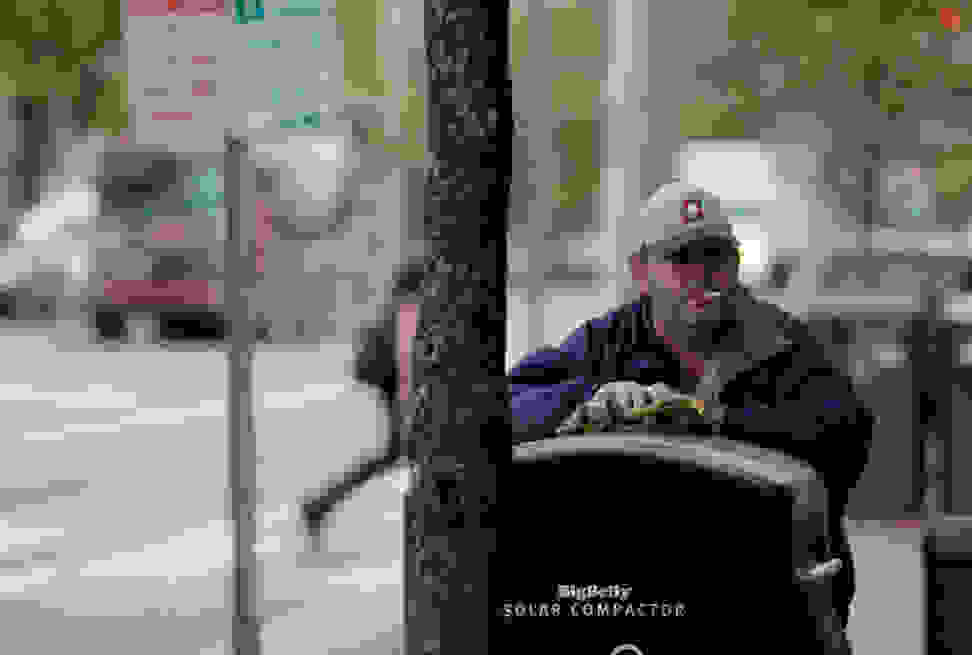 The extra required horsepower is a big issue because while every modern graphics card supports H.264 natively, hardware HEVC support isn't widespread. This requires software-based encoding and decoding, which is far slower. For example, even brand-new Maxwell 2 GeForce 900-series cards from Nvidia will only offer a mix of hardware and software support for HEVC. Worse still, in practice we couldn't edit the footage in either Final Cut Pro or Adobe Premier Pro. Forget editing—even playing back the footage on a PC was a pain in the neck.
The only ways we could view what we shot were directly from the camera (which was plagued by artifacting and choppiness) or using Divx 10—VLC, Quicktime, and other common players couldn't play the footage smoothly at all. And even with Divx the only computer we found that could run it was the Razer Blade Pro, a $2,500 high-end gaming laptop. Even our i7-based Macbook Pros struggled. HEVC footage is the future of 4K streaming, but with hardware support at least 18 months away we recommend using a 4K-ready external recorder or converting the footage to H.264 before trying to work with it.
Performance
The NX1 isn't perfect, but it's extraordinarily powerful for the price.
As feature-rich as the NX1 is, nothing matters if the images don't look good. As with video, things are mostly promising, with a few major caveats. The NX1 is just as fast as advertised, offers dynamic range on par with its closest competition, and records excellent video in both 4K and HD.
The first test we run with every camera is color accuracy, and this was the main area where the NX1 ran into trouble. The NX1's JPEG output looks good with certain scenes, but it struggles to reproduce accurate colors. Blues, in particular, seem overemphasized at the expense of green channel saturation. This appears to be intentional on Samsung's part, as the camera's white balance system is incredibly accurate. With both auto and custom white balance you can expect accurate neutral shades regardless of lighting condition.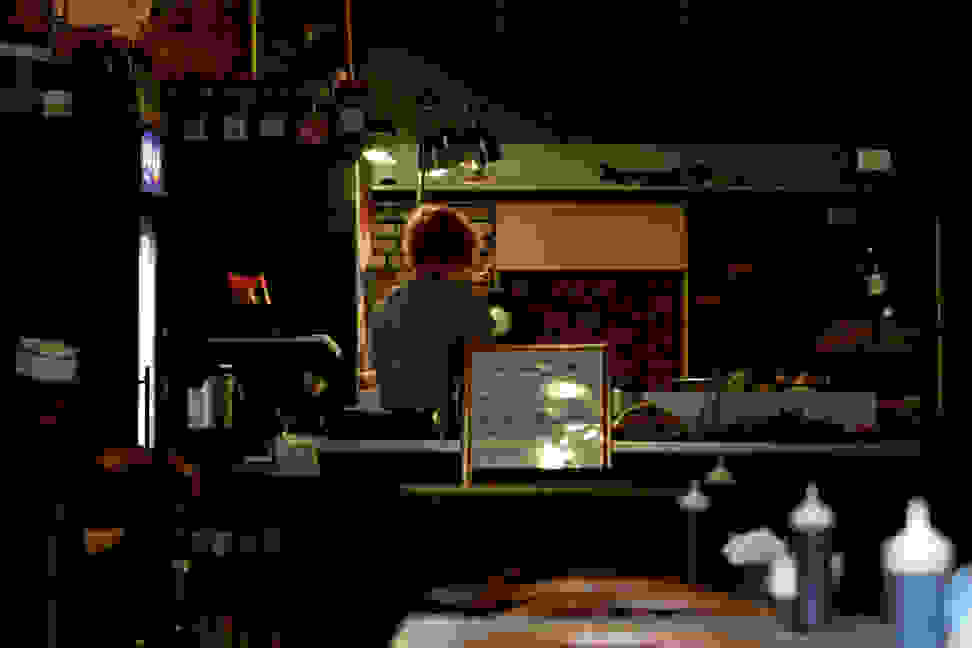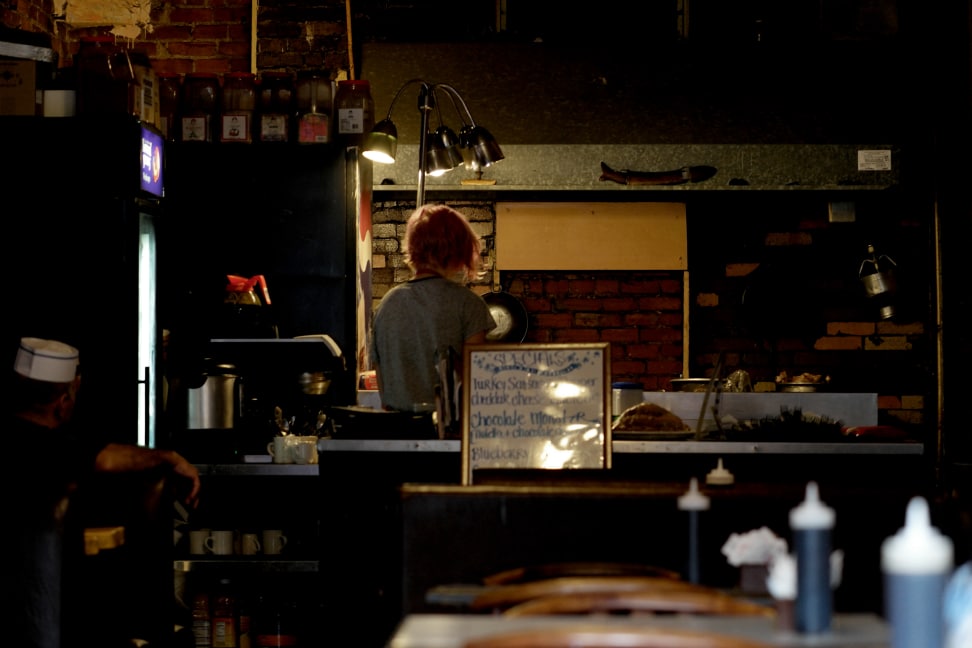 In low light, the NX1 can shoot at ISO speeds ranging from 100-51,200 (expanded). We found that noise was generally very well controlled through ISO 6400. With noise reduction turned off the out of camera JPEGs captured very fine detail, preserving it while keeping noise under 1% through ISO 800 and under 2% until ISO 12,800. The backside-illuminated sensor absolutely pays dividends here, with usable shots up through ISO 6400. It doesn't blow by the competition, but it's on par with the best APS-C sensors we've seen this year.
In our dynamic range test the NX1 also did very well, with at least 12.5 stops of dynamic range based on our initial analysis. For this test we shoot at every ISO in RAW, converting shots with Adobe Camera RAW with zero noise reduction. Because ACR has yet to be updated with NX1 support, we're currently relying on a Samsung-provided RAW-to-DNG converter, then putting that through our usual workflow. Though our lab tests show minimal (if any) noise reduction, we feel confident in the results but will revisit them once ACR is updated.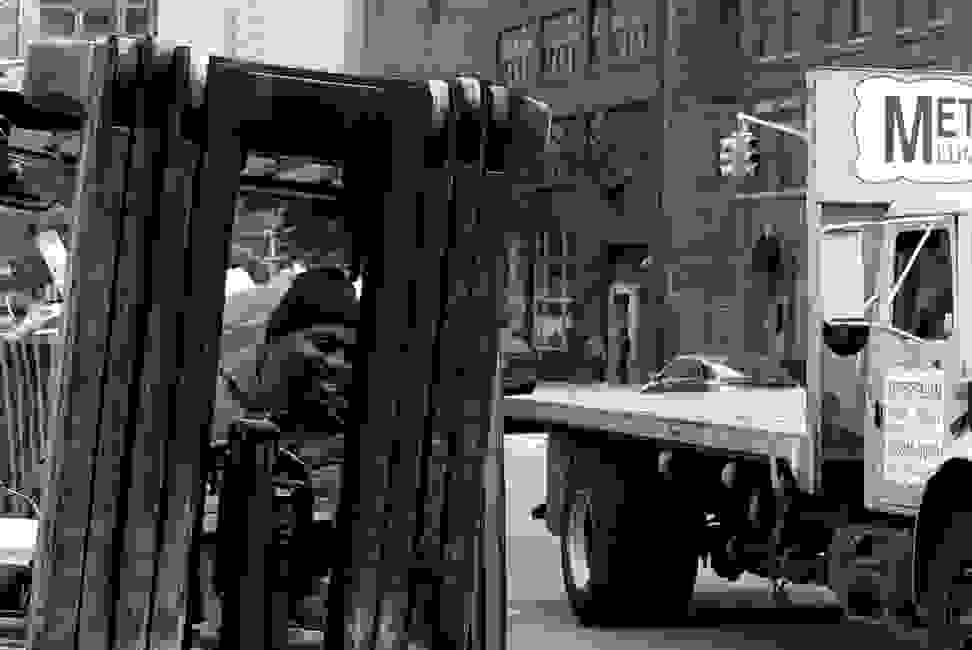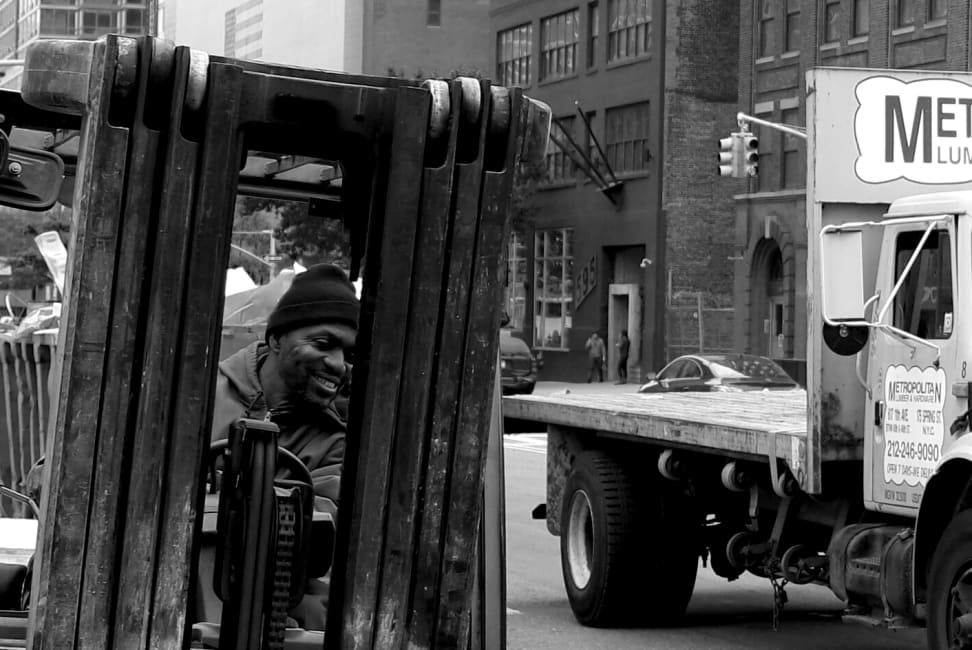 With that setup we're seeing 13.3 stops of dynamic range going by the ISO standard, which counts range until the signal-to-noise ratio (SNR) drops below 1. We score using a higher standard (SNR=10), and there we're seeing around 7.8 stops of range at base ISO. Though 13.3 stops would make the NX1 one of the better APS-C cameras on the market, the lower 7.8 result puts it merely among the better ones available. Either way, it's very good.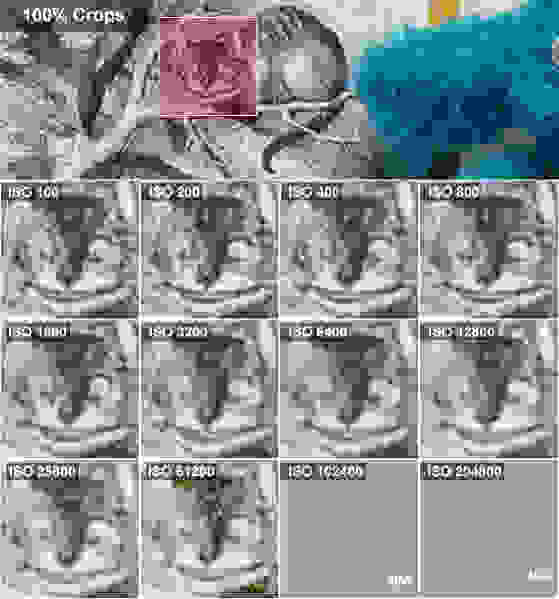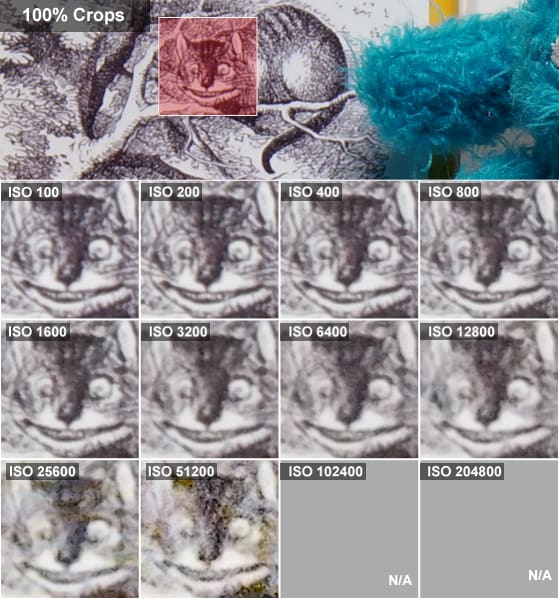 But where the NX1 truly shines is in continuous shooting. The camera can fire bursts at a whopping 15 frames per second at full resolution. Given that pro cameras like the Nikon D4S and Canon EOS-1D X can manage just 12fps, it's clear how neck-snappingly swift this camera truly is. The NX1 also has the benefit of one of the faster, most accurate autofocus systems we've used on a mirrorless camera. The full 205-point PDAF system baked into the sensor isn't quite as good in low light as the best Canon and Nikon have to offer, but otherwise it's good enough for most kinds of photography—with the right lens.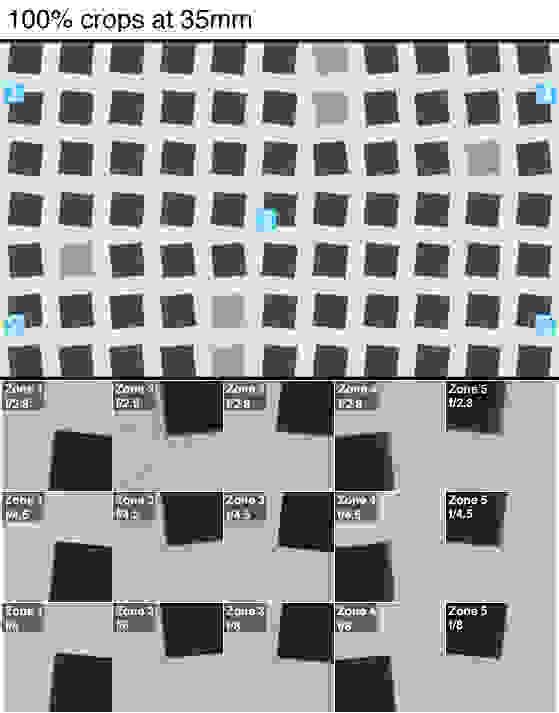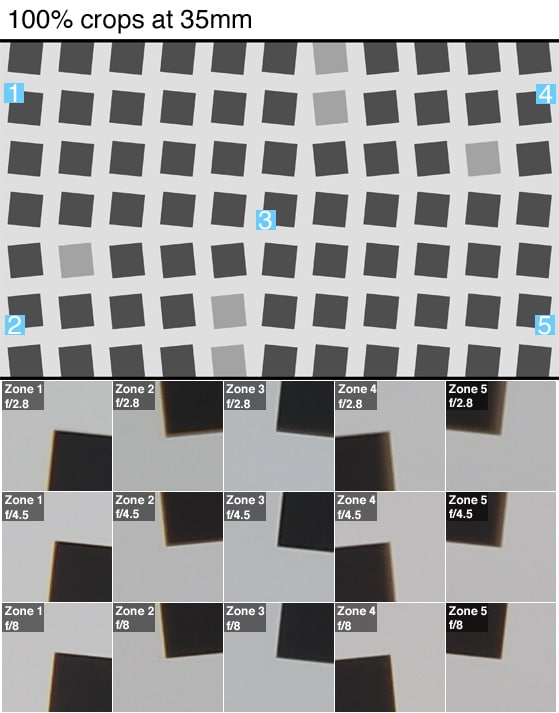 With the 16-50mm S-series lens, the NX1 completely lived up to its billing. It was fast, accurate, and tracked motion very well. Though it wasn't quite as fast with the 85mm f/1.4 portrait lens, we were still generally impressed with the NX1's abilities. It doesn't match up to the Canon 7D Mark II, and there are situations where the Olympus E-M1, Fuji X-T1, and the Sony A6000 are slightly faster, but with moving subjects and in limited light the NX1 is the best all-around focus system we've used in a mirrorless camera.
In video, the NX1 separates itself from everybody except the Panasonic GH4 when it's at its best. The 4K video resolved more fine detail than even the GH4. In low light the NX1 can record usably bright video with just two lux of light, as well, with very little visible noise through ISO 3200.
The main issue here is Samsung's use of H.265/HEVC compression. Nothing we tried could smoothly play back the footage, even when using a top-of-the-line Macbook Pro. Even when playing back directly from the camera there were loads of visible artifacts and choppiness. Your mileage may vary depending on your setup, but there's no simple way to work with this footage, eliminating most of the benefit of the HEVC compression in the first place.
Lens Ecosystem
Samsung is on its way, but it isn't there yet.
One of the areas where the Samsung NX1 is sorely lacking compared to its competitor is in the supporting ecosystem. Samsung has been making cameras for some time, but the NX mount cameras have only been out since early 2010. Though the NX cameras actually precede Sony's own E-mount cameras, Samsung has struggled to find a foothold in the camera market—at least, enough of a foothold to justify the kind of R&D expense that comes with developing a complete high-end lens lineup.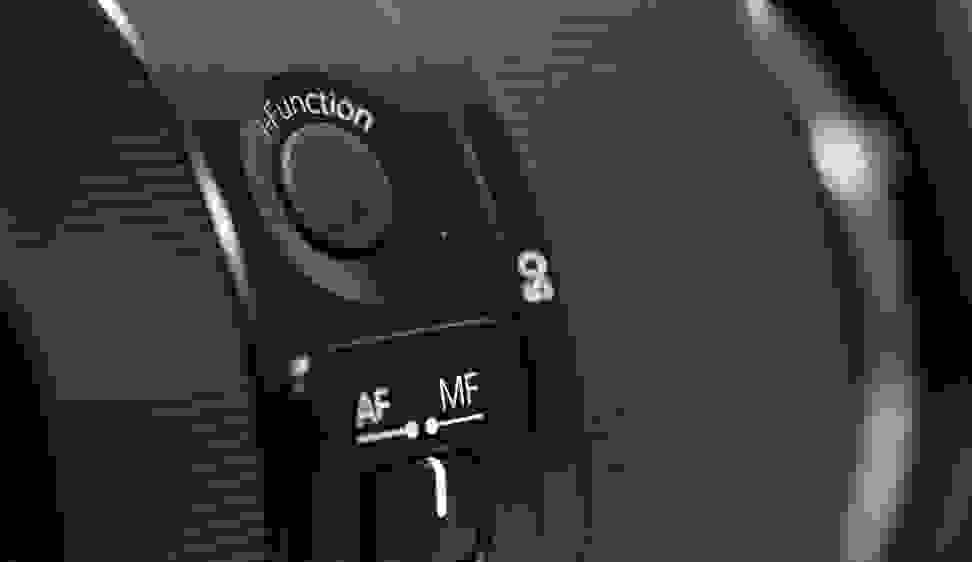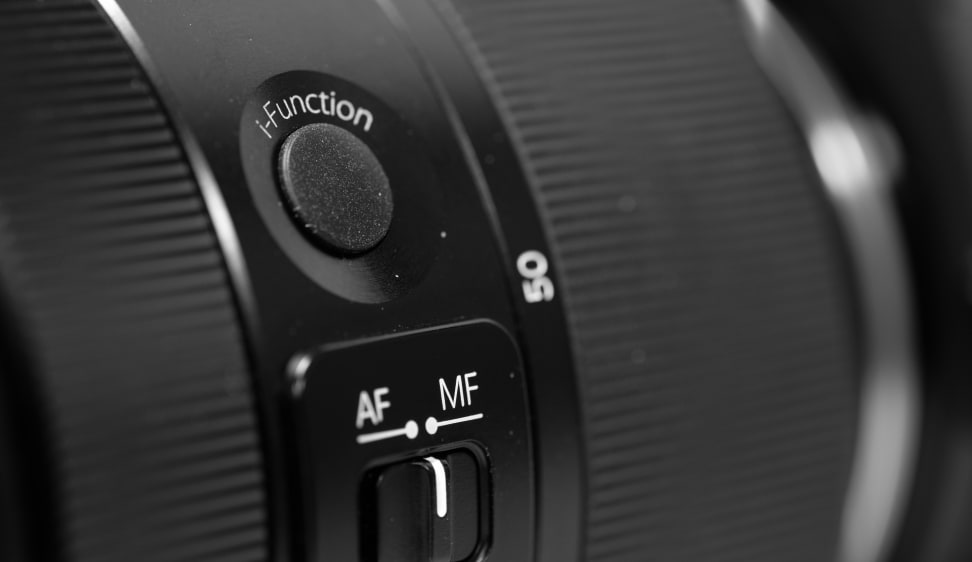 Instead, Samsung has been slowly chipping away at the problem. The result is a lens family that has more options than you might expect, but lacks the litany of high-quality options that you can already find with Olympus, Fujifilm, Sony, and Panasonic mirrorless cameras, let alone Canon and Nikon DSLRs. This isn't to say all of Samsung's lenses are bad—quite the contrary—but the great ones are few and far between.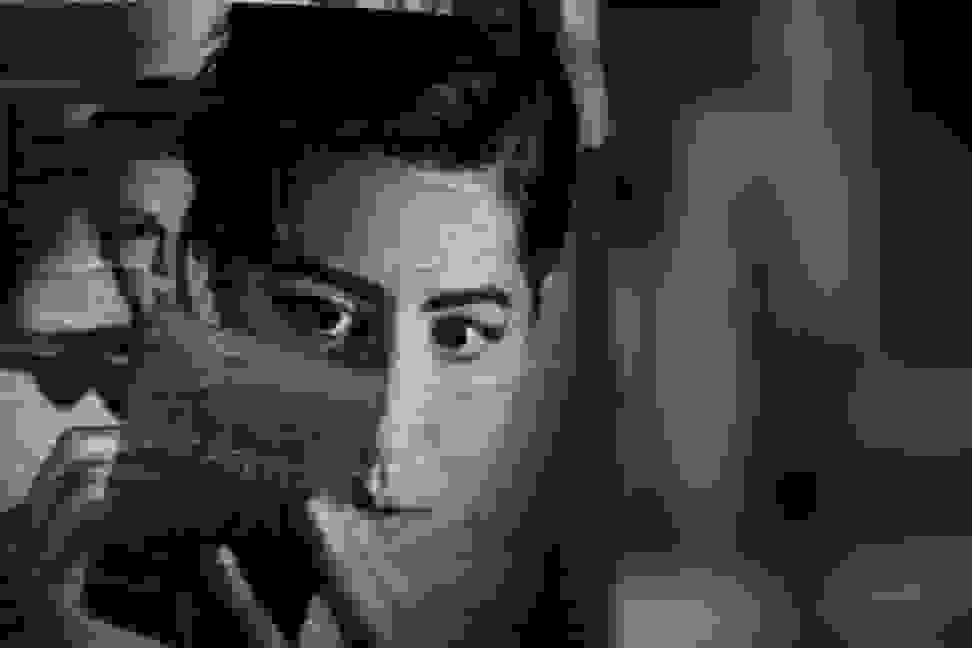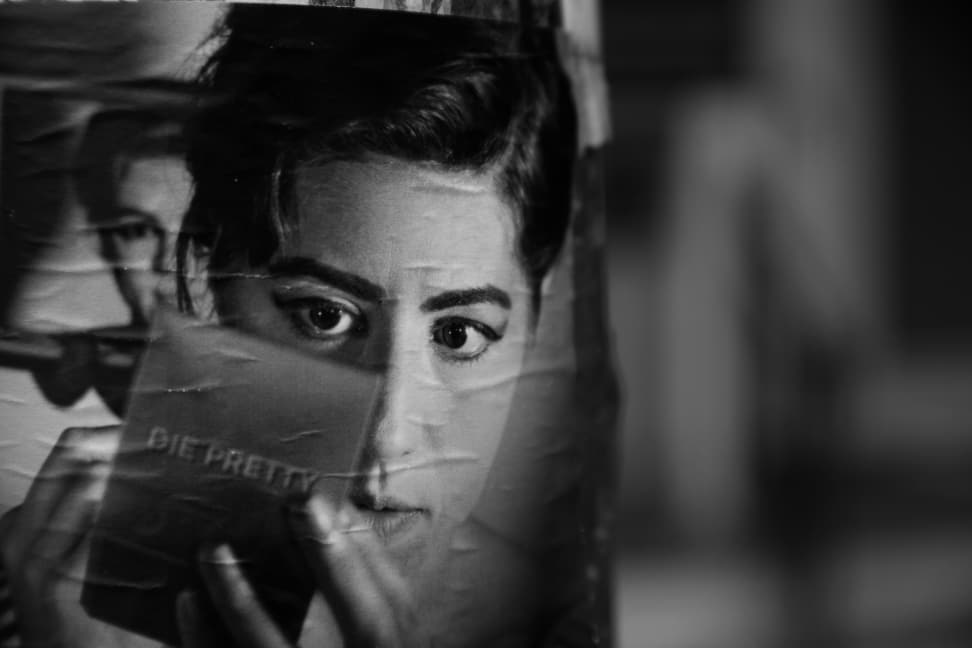 Luckily, the 16-50mm f/2-2.8 S lens that ships alongside the NX1 is one of the best fast zoom lenses we've seen for a mirrorless system. It nicely approximates the field of view of a 24-70mm f/2.8 lens on a full-frame camera, with the added benefit of opening up a little more on the wide end. It's tack sharp and fully weather-sealed, complementing the NX1's own weather sealing quite nicely. A 50-150mm f/2.8 S lens and a 300mm f/2.8 S lens are also on the way, but we'll reserve judgement until we get our hands on them.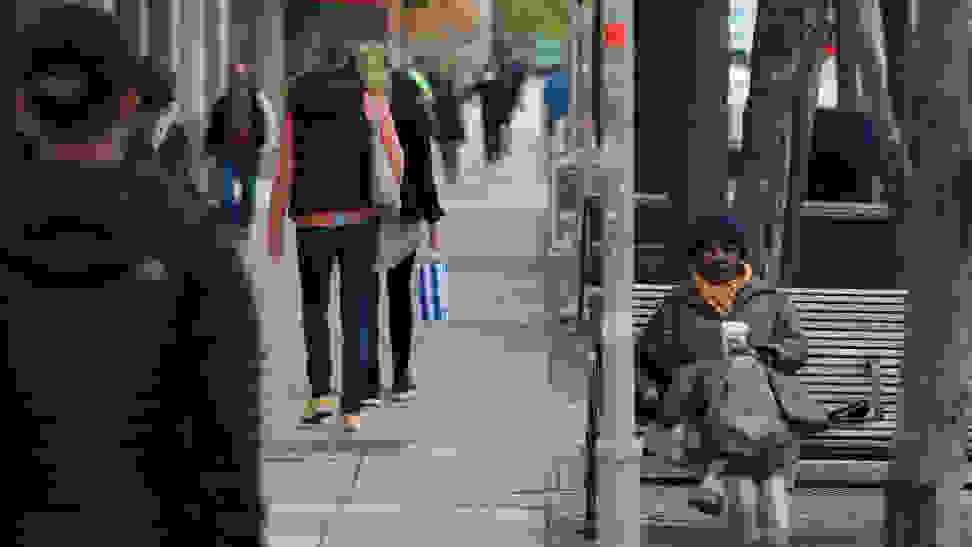 For non-sealed lenses we're big fans of the 60mm f/2.8 macro, the 45mm f/1.8, and the 85mm f/1.4 portrait lens. The 60mm and 85mm are larger than similar lenses for other mirrorless systems, but they're both very sharp, produce excellent, and fill useful holes in the lineup. Their larger size is burdensome on smaller NX cameras like the NX30, but with the NX1's large grip even the hefty 85mm feels just fine—though the autofocus was a little slow.
Beyond that, it's slim pickings for the time being. There are plenty of useful, affordable lenses in the lineup, but few that will push the NX1 to its limit. The major focal lengths are covered, but without widespread third party support it'll be some time before Samsung catches up to the sheer volume of low-cost, high-quality options you can get with competing systems.
Conclusion
Samsung has a winner on its hands, but can it replicate its success from other markets?
Samsung has been on a meteoric rise in the consumer tech space in the last decade. The South Korean company has invested billions into developing some of the most advanced technology available today, bullying its way to market dominance in categories like televisions, displays, home appliances, smartphones, and tablets. The photography market has escaped Samsung's grasp, however, as buyers have generally stuck with companies that can call on longer-lasting photographic legacies.
The NX1 makes a strong case that Samsung deserves recognition for the high-quality cameras it's capable of producing. From a raw performance perspective, the NX1 can easily match—and often exceeds—the capabilities of the Olympus OM-D E-M1, the Panasonic GH4, the Fujifilm X-T1, and the Sony A7 cameras. It also soundly outpoints the Nikon D7100 and Canon 70D in many key ways, especially capture speed. Though you could very easily make a compelling case for any of those cameras as being the best choice depending on your needs, the NX1 has perhaps the best all-around resume of the lot.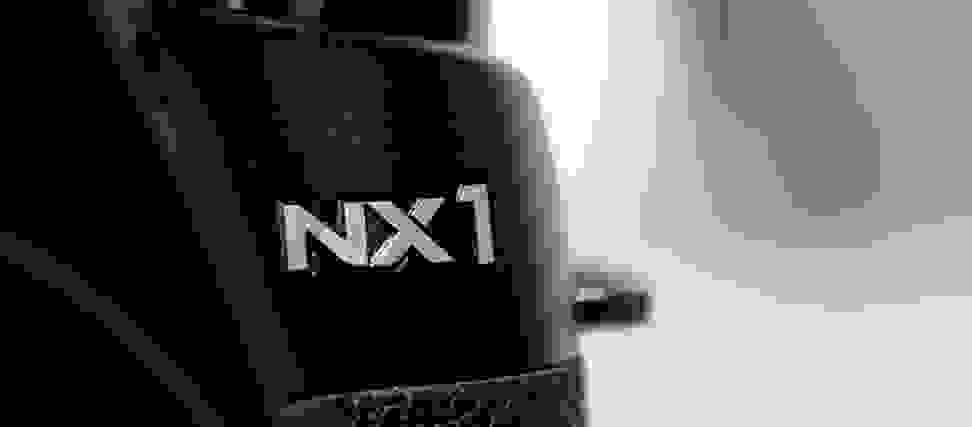 That's no small feat, but this is a camera with a very good APS-C sensor that is capable of firing bursts of up to 15 frames per second. It has 205 phase-detect AF points built right into the sensor, easily tracking action even in moderately dim settings. It offers dynamic range on par with all of its competitors (non-full frame division), shoots at up to ISO 51,200, and has one of the most accurate white balance systems we've ever tested. For video shooters you get full manual control, razor-sharp (albeit frustrating) 4K/30p video straight to Class 10 SDHC cards, built-in mic/headphone jacks, USB 3.0 output, and clean 8-bit 4K video out to an external recorder.
It's a dynamic, powerful camera that promises better video quality than every mirrorless camera except the GH4, while narrowly besting Panasonic's baby with faster still shooting and superior autofocus performance. Looking at the NX1's performance purely in a vacuum, it's the best high-end mirrorless camera we've seen yet.
Samsung proved with the NX300, NX3000, and NX30 that it can make good cameras. The NX1 is its first great one.
Of course, picking a camera isn't about just choosing the camera with the most horsepower. There are lots of credible reasons for skipping the NX1: it lacks dual card slots, H.265 video is currently a nightmare to work with natively, and the NX1's color rendition leaves a lot to be desired. Crucially, Samsung has a long, long way to go to match its competition in terms of lens availability, accessory ecosystem, third party lens support, customer service reputation, and durability.
But Samsung seems up for the challenge. Samsung proved with the NX300, NX3000, and NX30 that it can make good cameras. The NX1 is its first great one. The S-series lenses we've shot with so far are also all excellent, and were a company like Sigma or Zeiss to begin supporting the NX mount the lens situation could change quickly. It's early days for Samsung's NX mount, but this is a camera the company should hang its hat on.
Building a legacy takes time. The NX1 is just the first step.
Our editors review and recommend products to help you buy the stuff you need. If you make a purchase by clicking one of our links, we may earn a small share of the revenue. Our picks and opinions are independent from any business incentives.
Our editors review and recommend products to help you buy the stuff you need. If you make a purchase by clicking one of our links, we may earn a small share of the revenue. Our picks and opinions are independent from any business incentives.
Advertisement - Continue Reading Below
Compare Prices
Our editors review and recommend products to help you buy the stuff you need. If you make a purchase by clicking one of our links, we may earn a small share of the revenue. Our picks and opinions are independent from any business incentives.
Advertisement - Continue Reading Below
Advertisement - Continue Reading Below
Advertisement - Continue Reading Below
Advertisement - Continue Reading Below
Advertisement - Continue Reading Below
Get Our Newsletter
Real advice from real experts. Sign up for our newsletter
Thanks for signing up!