It's unclear why this is happening, just that it's happening. Some theorize that consumers equate high image quality with a DSLR body, and that's where the Sony Alpha A3000 comes in. A substantially-gripped camera with APS-C sensor and a chunky body, you could be forgiven for mistaking this mirrorless for being a member of its mirror-bearing brethren—even though it isn't.
However, the implementation of an entry-level mirrorless in the shape of a DSLR takes away one of the biggest draws to mirrorless cameras in the first place—giving you a mirrorless compact with only some of the benefits. Keep in mind, though that the mere fact we're talking about a sub-$400 camera in the same breath as higher-priced entry-level interchangeable lens options is significant. In the immortal words of Terrell Owens, get your popcorn ready.
Design & Handling
My first Mirrorless.
Despite lacking a mirror, the Sony A3000 looks—and feels—a lot like a DSLR without the heft. It's a bit unsettling how light this camera is, but that definitely has its advantages. With the combination of the deep grip and light weight, the A3000 absolutely will not tax your wrists or forearms (unless you have an enormous telephoto on there, anyways). However, the A3000 definitely feels more like you're holding a toy camera rather than a serious piece of equipment.
It's very obvious some corners were cut.
Controls are disappointing as well: Without a quick way to adjust aperture and shutter speed, changing settings on the fly often requires digging into Sony's menu system. This is a running theme with the A3000—some of the features that are automatic (or at the very least easy to toggle) with other cameras require manual switching, and it's very obvious corners were cut. Take, for example, the electronic viewfinder: On many cameras, there's an infrared eye sensor to automatically toggle between low-res LCD and EVF, taking the confusion of swapping settings away from the user and making the camera "just work." This is replaced by a toggle button on the A3000—a frustrating design choice.
Considering the price point in all this, it's not very surprising that some of the design choices feel a bit under-developed. At first glance it was obvious that this wasn't meant to go toe-to-toe with the best out there, but rather make a more compelling argument to ditch your old point and shoot.
Though menus are logical and easy to navigate after some acclimation, the A3000's control scheme means that you're more likely to find yourself shooting in aperture priority or one of the intelligent Auto modes. There's nothing wrong with that per se, but making some difficult shots even tougher to achieve can discourage those ready for a greater challenge. This is definitely a camera more geared to the novice than the pro.
The good news is that the A3000 has some muscle under the hood. With a 20.1 megapixel Sony Exmor APS-C sensor and a BIONZ processor, the A3000 has the guts to get some good snaps despite its cut corners. The kit lens that comes with the camera leaves something to be desired, but as the A3000 has an E-mount: You can grab better glass for the body at any time. Additionally, if you outgrow the A3000's body (or just want something a bit better) that type of mount is used on other Sony cameras—including the NEX-5T—meaning the money you sink into glass for your A3000 won't be merely tossed out when you upgrade to another camera body.
Performance
Passable stills, not-so-great video
Performance on the A3000 is a bit inconsistent, and the story there begins with the sharpness scores. Despite boasting a max score in sharpness, the distortion added by the kit lens is quite high. Overall the story is positive when you consider the price point, but it needs to be noted that this is a very entry-level camera; expectations should be tempered accordingly. This isn't a competitor to mid-range DSLRs, it's a massive step-up from point and shoots.
Color error is very well-contained.
Color error is very well-contained, but for whatever reason the A3000 loves to oversaturate images. Using the "Standard" color mode, you'll see the best color performance, but your palette is still oversaturated to a degree. You shouldn't notice any problems like posterization or color banding, so the worst risk you run with this is somewhat more vibrant colors. White balance is a tad inconsistent, as the automatic setting handles fluorescent and daylight well, but struggles in incandescent lighting.
The images you take with the A3000 are relatively sharp, but they suffer from a rather noticeable level of barrel distortion at several focal lengths. Though the kit lens does a decent enough job sidestepping common entry-level glass problems like trailing and low sharpness, users of the A3000 will probably want to grab a higher-end lens eventually. Some of the issues we found in testing are lens specific, and the sensor/processor combo on the A3000 is quite capable.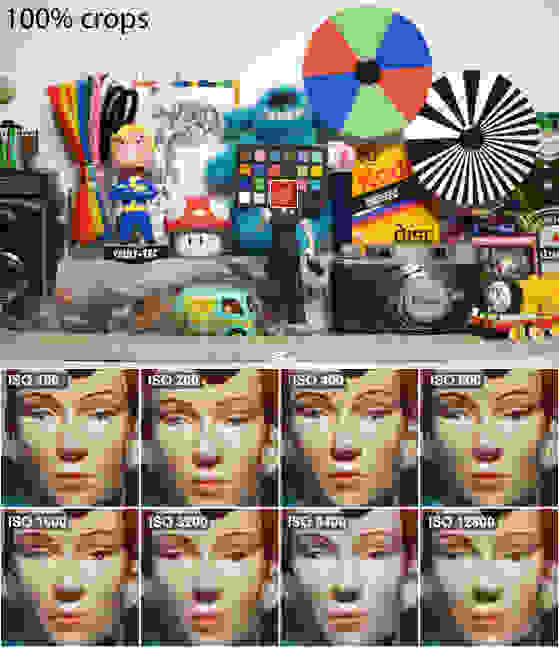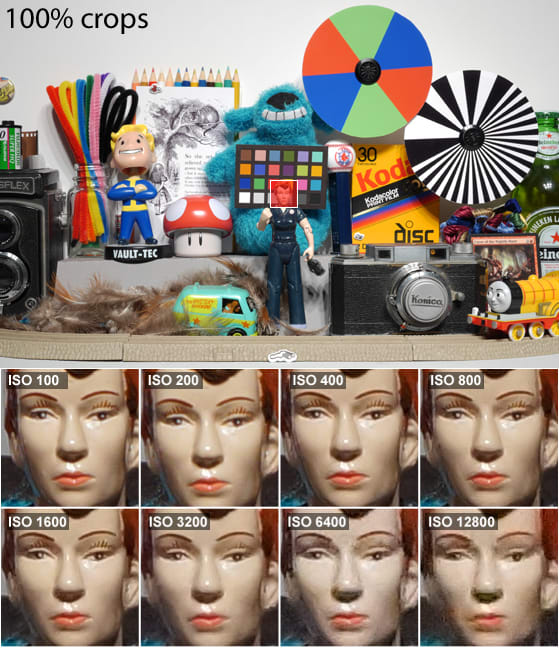 If there is one sore spot that merits special mention, it's autofocus speed. Because the camera uses a 25-point contrast autofocus instead of phase-detection, capturing action shots can be very tough. The burst mode topping out at 3.5 frames per second doesn't help matters, either. If you're looking for a camera to capture sports shots, the A3000 isn't it.
Along the same vein, the A3000 just doesn't seem to keep it together in video performance. Though the camera is able to stave off common problems like trailing and artifacting, it cannot seem to maintain a very sharp image. It doesn't do so hot in low light either—though a child's birthday party or home event should be fine.
Features
Basic is as basic does.
Considering just how entry-level the A3000 is, it shouldn't surprise you that the camera hosts a very limited range of features. Despite that fact, owners of the camera will be able to feel right at home with the PASM mode dial, control cluster, and eleven different photo effects. If this is the camera that Sony is going to use to undercut the other mirrorless options out there, it shouldn't be news to anyone that there aren't many bells and whistles to write home about.
Both the LCD and the electronic viewfinder are very low-res.
Similarly, the menu system of the A3000 is very consumer-friendly. As we mentioned in our first impressions of the unit, they replace the normal camera jargon with a bit more accessible verbiage like replacing "depth of field" with "defocus control" to hold your hand a bit and show you just what kind of things you can do with a system camera.
Some people like that—a no-nonsense camera without any clutter like the A3000 is just the ticket if you're trying to find higher image quality on a budget. Many just want to grab something and start snapping, and this is a decent camera for that crowd: It's low-cost, performs well enough, and it's tough to get lost in the menu system. There aren't many ways you can really make this camera "break" or do something you didn't ask of it, and most settings are very easy to reverse if you decide you don't like them. For example, the display allows you to add overlays like a histogram, rule-of-thirds grid, or levels with very little fuss.
However, some of the hardware features normally found on a system camera are far behind the pack. For example, both the screen on the back of the camera and the electronic viewfinder are very low-res, and it can be tough to tell just how sharp your most recent shot was. It almost doesn't matter which method of shooting you prefer, because both options are less than ideal.
Conclusion
Performance matches the price.
Mirrorless interchangeable lens cameras are here to stay, due mostly to the advantages they offer over bigger, bulkier DSLRs. However, Sony's taking a big risk with the A3000—though its price point is fantastic for an entry-level interchangeable lens camera, it offers all the guts of a mirrorless compact with only some of the benefits.
The A3000 is an entry-level interchangeable lens camera that takes decent stills at the cost of some skimped features.
Though the APS-C sensor and BIONZ processor gives the camera a commensurate performance to a low-cost system camera, the A3000 is going to be frustrating for those looking for something a little meatier than their old point and shoot. For starters, the corners cut in the camera's hardware are not only noticeable, but actively hamper easy operation.
At the end of the day, what you're buying when you pick up the A3000 is an entry-level interchangeable lens camera that takes decent stills at the cost of some skimped features. If you're looking to make the jump from point-and-shoot to mirrorless, this camera should offer a very cost-effective transition with room to grow, but grabbing a better-performing camera means plunking down a considerably larger amount of money.
If you're set on a Sony camera, the NEX-5T may cost quite a bit more, but it's a step up in terms of performance and carries all the advantages of a mirrorless compact system. If you really like the way a DSLR feels in your hand, you may also consider the Canon Rebel SL1, as its weight is nearly identical to the A3000—and it's quite small as well. If You're okay with a smaller sensor, definitely check out the world of Micro Four Thirds as well: the Olympus E-PM2 can often be found near the A3000's price point online, and the Panasonic G6 offers the same style grip as the A3000.
By the Numbers
Despite the A3000's somewhat questionable design choices, the guts of the camera aren't anything to sneeze at. Though the low-res screen may not do the snaps justice, the A3000 has some bright spots when it comes to the performance department. However, it also has just as many setbacks, though none that should dissuade you from buying at this price point. The truth of the matter is that some of worst issues can be given the boot by grabbing a better E-mount lens—something you can easily do with the camera.
Color Accuracy
Possibly the brightest of said bright spots is the color accuracy. Though it's not perfect, a color error of 2.58 (∆C00 saturation) with the standard color mode is actually quite good for an entry level camera—much better than many point and shoots, anyway. Oversaturation is also relatively kept in check at 110.5% on this setting.
If you elect to use any of the other color modes, you can expect varying results, but no mode seems to really crank up the chromatic error. Even the landscape mode—the mode with the most error—tops out at 2.91 (a passable result). However, in every color profile not "standard," saturation is cranked to somewhere in between 124.8%-127.2%. Overall, a pleasing result.
White balance is a bit hit-or-miss with the A3000, though, as its automatic settings are a tad wonky. Great for the outdoors (~54 kelvin shift) and in the company of fluorescent lights (~252.5 kelvin shift), the auto white balance is uncommonly good. However, when there's a lot of incandescent lights around, the color in your snaps will drift up to 2534 kelvin. That sounds like a lot, but it's more or less par for the course in this price bracket, so it's hardly something you could fault the camera for.
Sharpness
The kit lens included with the A3000 has some issues, which is disappointing given how sharp the image is. Namely, the barrel distortion on the stock 18-55mm kit is rather severe—a common pitfall of a cheap kit lens, but a pitfall nonetheless. Entry-level lenses often have issues like coma and soft corners, and this lens is no different, though it keeps a lid on egregious imperfections.
Taking a peek at all the sharpness crops, you can see how the barrel distortion gets worse as the focal length shortens. Though part of this is simply due to the geometry of the light entering the barrel, these results are still quite visible to everyone. Thankfully, there aren't many issues of note in terms of oversharpening with the camera's software, so there won't be any haloing on high-contrast patterns or edges in your pictures.
To its credit, the A3000 keeps a lid on chromatic aberration fairly well, leaving very little blue or orange hues in high-frequency patterns or sharp high-contrast edges. Should you max out the zoom, you probably won't find any purple errors or other obvious signs of chromatic aberration or Moiré interference.
Video Performance
Video performance is also a mixed bag. Though I wouldn't recommend this camera to a videographer, issues like trailing, artifacting, and motion smoothness are handled fantastically well. It's only when it comes to sharpness that performance becomes an issue.
Video performance is a mixed bag.
Considering the kit lens doesn't have much in the way of sharpness issues beyond distortion, it's a little surprising that the recorded LW/PH of our test charts was so low. Even in bright light, the A3000 captured only 600 horizontal and, 550 vertical LW/PH. Reducing the ambient light only exacerbates matters, dropping the same measurements to 450 and 500, respectively.
Part of the problem is that this camera struggles in low light—it needs a hair over 10.5 lux in its environment to record a broadcast-worthy cinematic. This is quite high for a camera, though it will be adequate for most family events.
Continuous Shooting
The A3000's "burst mode" is a bit of a misnomer. With a top framerate of 3.5 shots per second with a buffer that lasts you only about four seconds of shooting (13 shots on high quality JPG), this camera isn't exactly what you want for action.
Picture quality settings do affect this result, and the higher you go the worse they become. Despite being able to take about 30 shots in the lowest quality possible, shooting RAW eats up the the buffer, which can handle exactly five shots—or a second and a half—of continuous shooting.
Meet the tester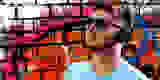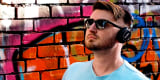 Chris Thomas
Staff Writer, Imaging
@cthomas8888
A seasoned writer and professional photographer, Chris reviews cameras, headphones, smartphones, laptops, and lenses. Educated in Political Science and Linguistics, Chris can often be found building a robot army, snowboarding, or getting ink.
Checking our work.
Our team is here for one purpose: to help you buy the best stuff and love what you own. Our writers, editors, and lab technicians obsess over the products we cover to make sure you're confident and satisfied. Have a different opinion about something we recommend? Email us and we'll compare notes.
Shoot us an email