The Cyber-shot DSC-W620 has a simple aesthetic—by no means ugly, but not exactly the slickest camera Sony has to offer. The primary model on the show floor was black, which we thought looked pretty good, especially compared to the plain Jane silver model. The W620 also comes in a bright red finish.
The design of the camera is nearly identical to that of its step-up and step-down models, the W650 and W610. The LCD takes up about 3/4 of the back of the camera, the buttons line up to its right (and are rather cramped), and the body is built from a relatively durable metal (or metal-like) material.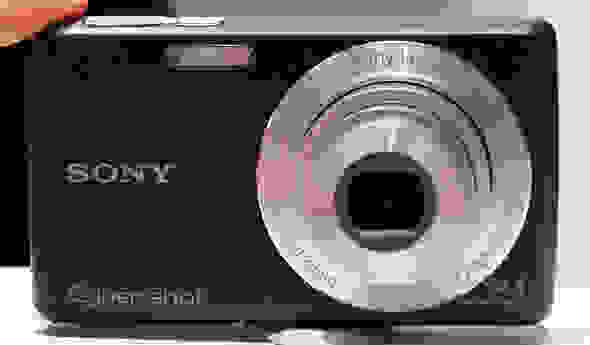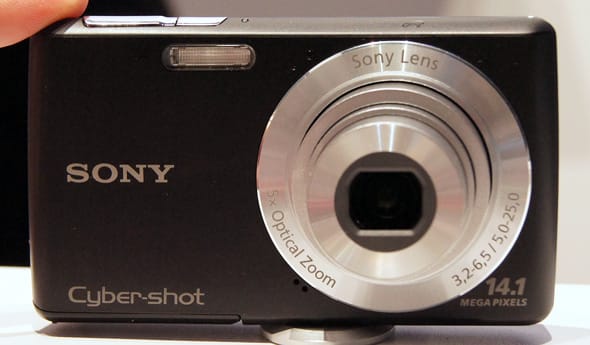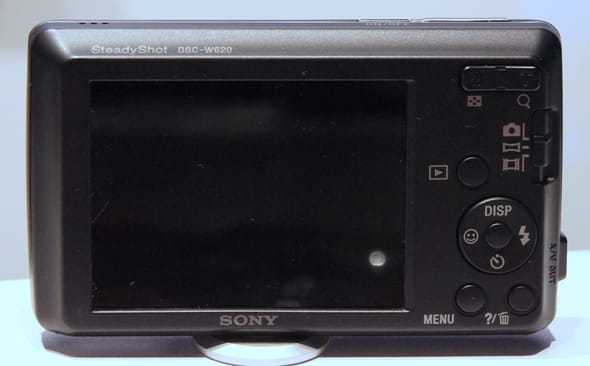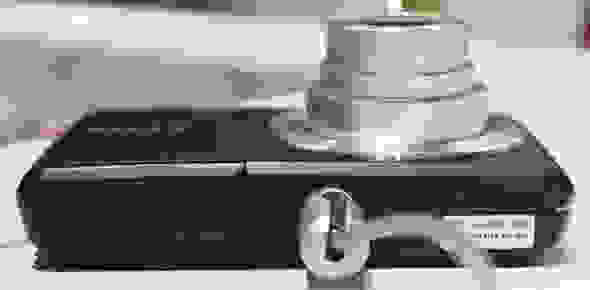 There is a dedicated Menu button on the back of the camera, which brings you into the watered-down Sony menu. (The W620 does not have the sleek Sony menu that you will see on the PlayStation 3 or Bravia TVs—nor the more advanced menu on the company's NEX and Alpha cameras.)
Unfortunately, you have to dig into the menus to get the most out of the camera; there's no quick menu or function menu to access the most common features. That means you'll have to explore to uncover exposure compensation, white balance, or ISO. On the bright side, navigation is otherwise intuitive and the directional pad works fine for getting around.
There's also an Easy menu mode, which increases the font size and hides most of the menu options.
Sony has been gradually improving the usability of its cameras over the last few years, with buttons that are easier to identify and menus that are easier to navigate. Since the W620 has no touch screen, there are actually quite a few buttons on the back of the camera. Fortunately, most of these buttons are fairly intuitive to identify by the symbols that label them. Unfortunately, they're quite cramped back there and a couple of the icons may not be recognizable to novice photographers. Once you figure out the purpose of each button, it should be easy to remember what's what.
As always, Sony's Intelligent Auto mode puts the camera on cruise control, removing all those pesky options that give you choice, control, or flexibility. It's certainly very easy, especially compared to your five-minute trip to Starbucks or choosing any options on the W620. Digging into most of the camera's options or features is a bit more laborious: all the auto modes are very simple to find, but options are buried several screens down in the menus. The new highly touted 360° Sweep Panorama mode is easy to access and easy to use this year, making that feature fun for occasional use.
A question mark button on the back of the camera allows you to bring up a helpful tool tip while navigating the menus—a nice feature for beginners or anyone not familiar with Sony terminology for certain options.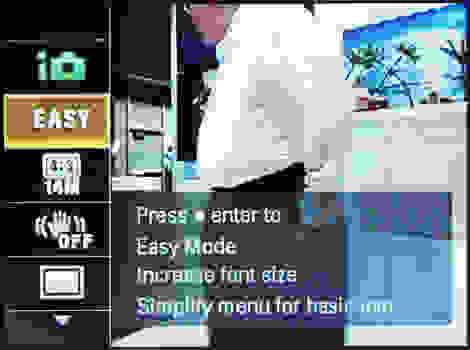 The W620 is nearly identical in size and weight to its sibling models, measuring about 3.88" x 2.25" x 0.78" (97.7mm x 56.2mm x 19.8mm) and weighing in at just 4.1 oz. (116g). Despite the small size of the W620, it's surprisingly comfortable to hold in one hand. There's no dedicated grip for your thumb, but your thumb can rest easily below the zoom toggle. Even more surprisingly, you can actually reach and operate most of the buttons with just one hand. (In our experience, it's grip most point-and-shoot cameras and operate it at the same time without using a second hand.)
The bad news is that the buttons are pretty crowded back there; you can reach them all with one hand, but people with larger hands might get cramps trying to use everything. The most important button on the camera is also one of the least satisfying; though most of the buttons offered good tactile feedback, the shutter button was often unresponsive.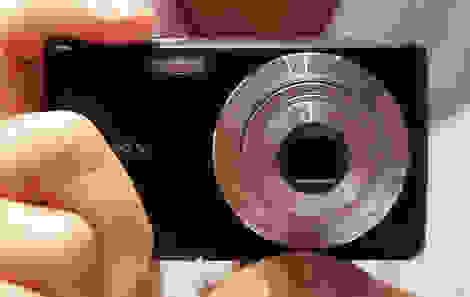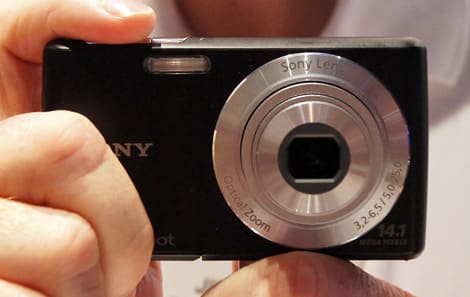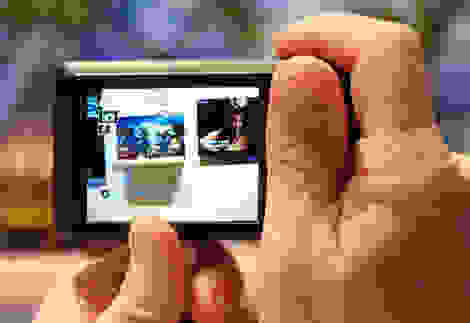 The Sony DSC-W620 has two methods for changing modes: a small mode switch and a menu interface. The mode switch allows users to swap between regular still photography, video recording, and Sweep Panorama. We found it a bit strange that sweep panorama was given its own switch, but it does mean that more users will discover it.
The modes available through the menu are all iterations of auto mode: Intelligent Auto, Program Auto, Picture Effect, and Scene Selection. For some users, that might actually be too many auto modes—and why can't you add Picture Effects in Intelligent Auto or Program Auto mode?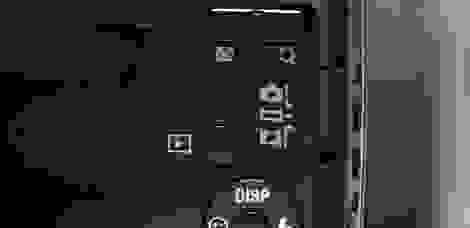 The Cyber-shot W620 offers Sony's familiar Intelligent Auto mode, which analyzes the environment to adjust focus and exposure. Sony makes a point of highlighting the camera's 33 scene recognition patterns, but that's really just the 33 difference scene modes that might be activated once Intelligent Auto does its thing. We compared Intelligent Auto mode to shots taken in Program Auto and found that the photos looked identical.
Switching into Picture Effect mode means that you can take your regular automatically exposed photos and add some effects to it: toy camera, pop color, partial color, soft high-key. That's a pretty limited selection, especially considering that Picture Effect has its own dedicated mode on the W620.
Program Auto mode gets you a little more bang for your buck, handling exposure automatically, but letting the user to tweak things like white balance, exposure compensation, and ISO. It's not exactly a full manual mode, but on the W620, it's all you've got.
The last auto mode available is Scene Selection, which gives the user the ability to pre-select a "mode" to accommodate the shooting subject. Options are: soft skin, soft snap, landscape, night portrait, night scene, high sensitivity, gourmet, pet, beach, and snow.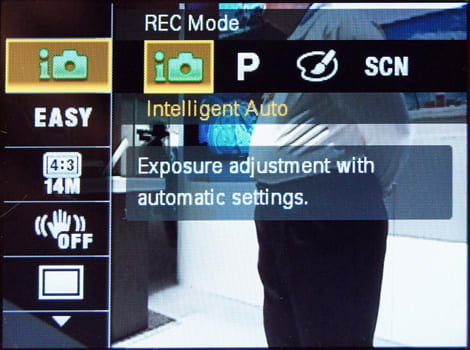 The DSC-W620 features 720/30p HD video recording. Its step-up model, the W650 has the same video options, while the new W610 offers standard definition video only. The built-in microphone is monaural. Video/audio is captured in motion JPEG files.
If last year's W570 is any indication, the video sharpness at 720/30p is very poor. When we get the W620 in the lab, we hope to be pleasantly surprised by an improvement in performance, but don't hold your breath. On the bright side, the W620 follows in the W650's footsteps in allowing users access to optical zoom and a few other controls while in video mode. Continuous autofocus is active and isn't too noisy.
Pressing down on the directional pad brings up a small handful of self-timer options, including 10-second, 2-second, and portrait timers. There's also a burst mode, which Sony rates at approximately 1.1fps at full resolution.
The Cyber-shot DSC-W620 offers the same resolution options as its little cousin, the W620. (You can read about them all in our hands-on review of that model.)
360° Sweep Panorama
Sony is pushing hard on this new version of sweep panorama, which allows you to press and hold a single button while the camera uses continuous shot to capture multiple photos, which are then automatically stitched into a single panorama. A dedicated switch on the back of the camera allows you to enter panorama mode and the mode itself is alarmingly simple to use. The camera alerts you if you pan too fast or too slow, but it's very easy to get the speed right and end up with a cool panoramic shot.
Like most of the entry-level Cyber-shot models, the W620 has no manual focus option, which is probably for the best considering the camera's clunky d-pad interface. Since you'll be relying on autofocus, you'll want to familiarize yourself with the AF options: multi-point, center-weighted, tracking, and face recognition. The autofocus is reasonably fast and accurate, though it isn't always easy to get autofocus by pressing halfway on the shutter button. (See Size & Handling.)
Exposure and metering is also handled automatically on the W620; there is no vestige of Aperture Priority, Shutter Priority, or Manual exposure modes. That means you'll have to rely on the camera's automatic exposure to get it right for you. The W620 does allow you to choose between different types of metering: multi-pattern, center-weighted, and spot metering.
For those that want a little extra control, the camera offers exposure compensation between -2 and +2 EV (in 1/3-stop increments).
While in Program Auto mode, you can manually select the ISO for something between ISO 100 and ISO 3200—about average for a camera in this price range. You can also just leave ISO to the gods of automatic exposure and let the camera do all this for you.
There are seven white balance presets available (daylight, cloudy, incandescent, flash, and three fluorescent options). You cannot, however, do a custom white balance preset. That means that you probably won't always get accurate white balance (especially indoors), but most people with cameras in this price range don't know who to use custom white balance anyway.
All of Sony's W-series models for 2012 feature SteadyShot image stabilization. The DSC-W620, however, is missing that enhanced optical SteadyShot that you'll find on its big brother, the W650. Sony's plain old SteadyShot is the Toyota Camry of image stabilization. It is certainly better than nothing, but it's not anything to write home about either.
The Cyber-shot W620 gives users four "Picture Effects" to put some silly spice into their photography: Toy Camera, Partial Color, Pop Color, and Soft High-key. There's also a "hue" option that lets you tweak the image to normal, cool hue, warm hue, green hue, and magenta hue. Scene mode options are: soft skin, soft snap, landscape, night portrait, night scene, high sensitivity, gourmet, pet, beach, and snow.
The DSC-W620 (as well as the W610) boasts a 14.1-megapixel Super HAD CCD sensor. This is probably the same sensor that was on last year's W560. One of the major upgrades you'll get by stepping up to the W650 is the 16.1-megapixel sensor. The W620 also sports a F3.2 Sony-branded lens with 5x optical zoom. This 28mm-equivalent lens automatically telescopes out when you power on the camera, but is otherwise flush with the front of the body.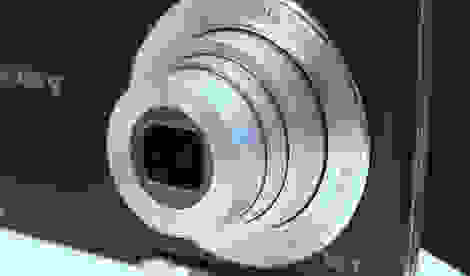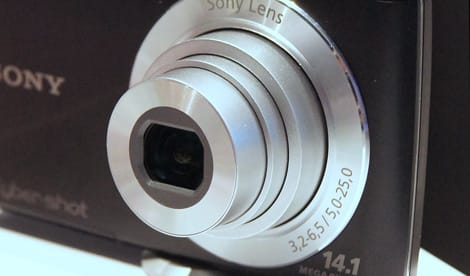 The modest 2.7-inch LCD is standard for many entry-level cameras, but it definitely made us miss the larger screens we've come to know and love from Sony. For just $30 more, you can get the new W650 with its 16.1-megapixel sensor and 3.0-inch LCD.
The built-in flash is nestled on the front of the camera above and to the right of the lens. It doesn't flip up or get tucked away, so it'll always be ready to go whenever you need some extra illumination. Pressing right on the directional pad brings up a small handful of flash options, including auto, on, off, and slow synchro.
If you plan to use the flash often, keep in mind that it's only rated for about 1.5 feet to 10 feet.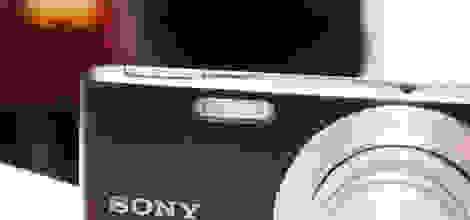 The W620 is slim on connections, condensing everything down into a single multi-use port on the side. This can be used with the included USB cable for file transfer or with the included composite AV cable. There's no HDMI cable, which is probably for the best—you'll probably never want to see the mediocre 720p video on a big screen TV.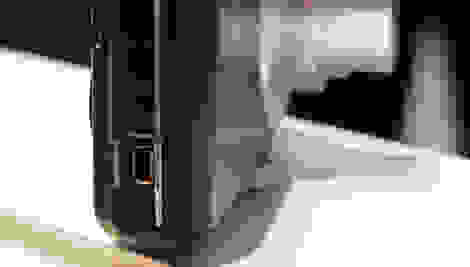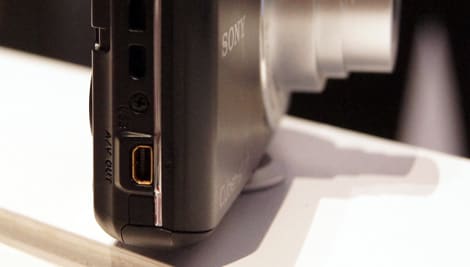 Sony continues to use the mercurial NP-BN1 rechargeable battery in the W620. We had some poor results with the battery when we last used it (2011's W570), so we aren't expecting much from this little li-ion. Sony isn't yet publishing the CIPA rating for the battery, but we don't expect a high number. The camera ships with a separate charge station for the battery.
Judging from our time with it on the show floor, the W620 has a smidge of internal memory (good enough for one or two photos). The primary destination for your photos would be the memory card slot, which is compatible with proprietary MemoryStick PRO Duo cards or SD/SDHC cards.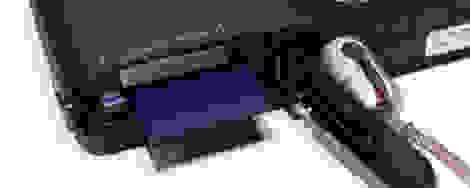 The Sony Cyber-shot DSC-W620 is one of just three new cameras announced at the company's CES Press Conference on Monday. This entry-level model takes a new place in the W-series, stepping up from last year's W510 and trimming some features from the new W650 to provide a more affordable offering for consumers.
The price point is certainly the most compelling feature, although we're not yet convinced that the step up to 720p video is worth the extra $20 you'll pay over the W610. That's really the only significant difference between the W620 and the step-down model also announced at CES. Both cameras give you the new 360° Sweep Panorama, the simple menu interface, and the even simpler feature set.
However... both cameras also give you the somewhat awkward handling and complete lack of manual controls. For about $100, you probably aren't expecting to do a lot of tinkering with exposure, but you can say the exact same thing of most cellphones today. If you're looking to step up from the basic photo experience of your phone, this probably isn't the model you want.
All told, we'll have to wait until we get the camera in our labs later this year before we can decide if it's worth even its small asking price. The Sony Cyber-shot DSC-W620 is expected to ship next month in silver, red, or black for an estimated MSRP of $119.99.
Meet the tester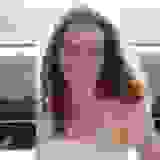 Kaitlyn Chantry
Vice President, Editorial Management
@WhyKaitlyn
Vice President of Editorial Management, Kaitlyn oversees the editorial departments of Reviewed.com's various sites. She has been writing about technology since the turn of the century. Outside of her Reviewed.com home, Kaitlyn is also a theatre director and avid gamer.
See all of Kaitlyn Chantry's reviews
Checking our work.
We use standardized and scientific testing methods to scrutinize every product and provide you with objectively accurate results. If you've found different results in your own research, email us and we'll compare notes. If it looks substantial, we'll gladly re-test a product to try and reproduce these results. After all, peer reviews are a critical part of any scientific process.
Shoot us an email