But, even the most innovative companies can't reinvent the wheel year after year. Instead of pushing the envelope, Sony's team decided to leave well enough alone. The NEX-5T (MSRP $699.99 w/16-50mm PZ lens) is the same as last year's NEX-5R, spruced up with a new kit lens and NFC connectivity. That might not sound exciting, but it didn't stop this camera from winning an award in our best-of-year 2013 roundup, in the category of best Value Mirrorless Camera. Make no mistake: the 5T won't earn the same glowing editorials as the new A7/A7R cameras, but it delivers excellent image quality at a price that's $50 lower than its predecessor's.
Design & Handling
What it gives up in ergonomics, the NEX-5T gains in compactness
The NEX-5T is based on the same NEX recipe that worked so well for Sony's previous efforts—it's a slim, compact camera with a huge honkin' lens mount. As with the NEX-5N, the 5T's skinny body juts out to accommodate that wide E-Mount. Ultimately, the large-mount-on-a-tiny-camera is the NEX-5T's aesthetic downfall, leading to a mix straight lines and awkward humps, broken up by a tilting touchscreen, shouty feature branding (APS-C! 16.1 MEGAPIXELS!), and a handful of buttons and dials.
If Sony weren't so dead-set on making the 5T as svelte as possible, there might have been more attention paid to ergonomics, too. Even though there's a small, knobby grip around the front of the camera, it's just not that comfortable to hold. While the grip's dimpled design looks like it's been coated in rubber, it's actually just textured matte plastic. You have to wonder what a few dollars' worth of rubber would've done for comfort here.
The NEX-5T makes things easy if you're coming from a point-and-shoot camera. The 5T doesn't overwhelm with a bevy of buttons and controls, going with the typical spartan Sony layout. Given that this is the mid-range NEX, you get a twin control dial setup with a single function button. The NEX-5T also throws in a touchscreen, but the implementation isn't quite as useful as we've seen on other mirrorless cameras around the same price. Like all of the NEX cameras, the menu system is frustrating to navigate. If you're an advanced user that prefers a DSLR-style handling, this isn't the mirrorless Alpha camera you're looking for—Sony's A7 offers a significant improvement in control, albeit for a much higher price.
The biggest change to the NEX-5T is the lens included with the kit option. The included E-mount 16-50mm f/3.5-5.6 OSS Power Zoom is significantly more compact than Sony's previous standard lens. When it's turned off, the NEX-5T is about 2/3rds the depth of the 5N kit, meaning that it'll be easier to slip into a bag and less likely to knock into things when it's slung around your shoulder. The only thing that we found counterintuitive about the 5T is that unlike the low-end NEX-3N, you'll have to use your left hand to control zoom—either manually with the slider, or the control ring around the front of the lens. The 3N's point-and-shoot design features a zoom toggle around the shutter button, which we think is a more natural spot for such a control.
Features
Most features accounted for—except what Sony wants to sell you later.
The 5T still relies on the PlayMemories store, our main hangup with last year's NEX-5R.
While the core performance is the same as the NEX-5R, Sony could have taken the opportunity to clean up some of the things we didn't like about that vision of what a mid-range NEX camera is. Thankfully it didn't touch the stuff we liked last year and the NEX-5T is capable camera with just enough control to make it work for more experienced shooters. The inclusion of both phase and contrast detect autofocus mean you'll have fast, accurate autofocus with both still and moving subjects. Unfortunately, the 5T still relies on the PlayMemories store, our main hangup with last year's NEX-5R.
Sony has left out the same features that were missing from the NEX-5T in order to make you buy them. In a classic case of nickel-and-dime, this $550 camera's price tag might actually be higher—if one of the so-called "camera apps" is a feature you want. That might not sound so bad, but if you want extra bracketing features, multi-shot NR, or time lapse, you're looking at between $5 and $10 to add each feature piecemeal. It's a tacky move on Sony's part, and one isn't going to win the company any favors with consumers.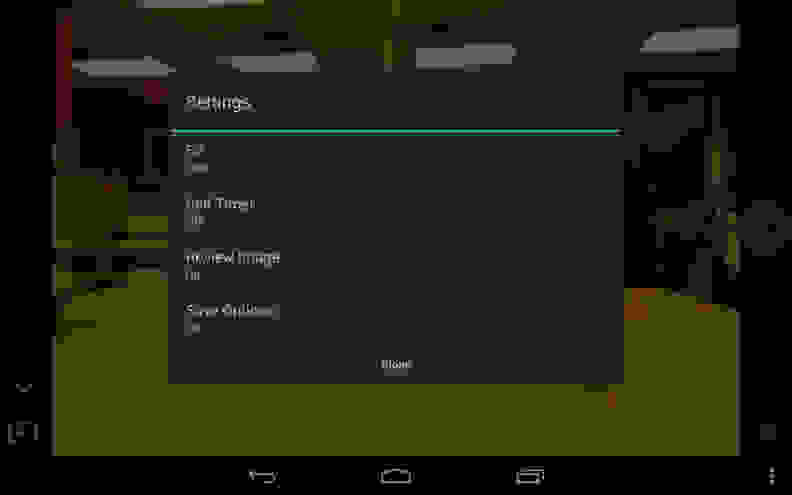 The same WiFi that lets PlayMemories connect to the app store also lets you upload directly from the camera to social networks, or out to your phone or tablet. PlayMemories Mobile on iOS and Android can transmit your masterpieces to your mobile device for sharing through other social outlets or even light editing. PlayMemories Mobile isn't quite as good as the apps that we've seen from the likes of Panasonic, but it's certainly not the worst we've seen. Although NFC should make it easier to pair a phone and a camera, it's a one-time thing and ultimately, unless you swap phones a lot, it won't change the experience in any significant way.
One feature that really needs to be improved is the camera's WiFi remote control function. Even though PlayMemories has a remote control functionality, it only has live view, a shutter button, and little else. With Sony's QX100, we saw that Sony had a way to offer a mobile device full control (aperture, zoom, white balance, focus mode). Even though the NEX-5T is a way more advanced camera than the QX100, you're stuck with a watered-down remote app that only lets you change exposure compensation and self timer settings with your phone or tablet.
Performance
This APS-C sensor is no slouch
Even when the NEX-5T's spiffy WiFi features lose their luster, at least you'll be left with some proven image quality. This year-old sensor holds its own against many midrange competitors, beating out the likes of Olympus's E-PL5 and putting Canon's oh-so-petit SL1 to shame. In our laboratory tests, the NEX-5T's 16-megapixel sensor delivered "DSLR performance," just like Sony's ad copy likes to shamelessly flaunt.
The new power zoom kit lens is reasonably sharp, especially considering its compactness. It's also better for video with its zoom slider, which lets you smoothly push into the action without having to twist a ring on the lens. It's a jack-of-all-trades combination that won't intimidate amateurs. As far as sharpness goes, the NEX-5T and the 16-50mm kit lens make a good combo and one that doesn't ham it up with too much software oversharpening.
The NEX-5T's high image sharpness is spoiled by mediocre white balance, unfortunately. Auto white balance failed to match selected lighting conditions as accurately as some mirrorless cameras we've seen, including Sony's other NEX models and especially those from Panasonic.
Sony's signature quality video continues to impress. For such a compact camera, the NEX-5T delivered impressive low light sensitivity and put out better-than-average 1080/60p video in bright light. This is a great all-in-one option for those who want that rare combination of pleasing stills and good video in the same camera. It's perfect for snapping some stills before and after a child's soccer game, and grabbing all the high-speed action when the bout gets fierce.
For more details, head on over to our Science Page
Conclusion
An excellent midrange mirrorless choice.
All our gripes about in-camera app purchases aside, there's a reason the Sony NEX-5T made our best-of-year list. It's a well-priced midrange option with killer imaging chops. The minor, minor updates to the 5T may have done little to change what we didn't like about this NEX, but everything we loved before is still intact. So, with that in mind, we can wholeheartedly recommend the barely refreshed, less expensive NEX-5T.
If the camera app snafu is a little too much for you and you want more functionality out of the box, there are a couple of worthwhile alternatives to consider.
If the camera app snafu is a little too much for you and you want more functionality out of the box, there are a couple of worthwhile alternatives to consider. Since getting a price drop, the Panasonic Lumix G6 is a fine choice with superior handling, a very nice EVF, and a superior touchscreen to boot. Even though the G6 doesn't have a sensor as big as the 5T's APS-C sensor, Micro Four Thirds cameras can produce images that, for most people, are about what they'd get from a full DSLR. The Lumix G6 should be on your shortlist if you're attracted to the NEX-5T as a camera for both stills and video.
Samsung's underrated NX300 is a great choice, too. It's the best camera Samsung's made to date, built around a first-class APS-C sensor. The NX300 offers more comfort, way better build quality, and a full stable of well-done WiFi features all accessible through a more straightforward menu system. Samsung might seem a little lacking when it comes to lens choices, but their prime lens options are surprisingly good.
Even if you're cross-shopping this camera against its Sony NEX family, it proves itself to be a real Goldilocks proposition. The NEX-5T offers users more control than its little brother, the NEX-3N and it's a bit less expensive than the NEX-6, which is a little more comfortable to hold and includes an electronic viewfinder—for $100 more. If you're willing to forego those extra options, you'll be pleased as punch with the 5T.
By the Numbers
Sony's NEX-5T is a good pick if you're looking for a mirrorless camera. With its new kit lens and time-tested APS-C sensor, you can expect top-notch image quality, making this camera a good value for the money.
In our lab tests, we saw that the NEX-5T continues the legacy of its direct forbear, the NEX-5R. They are very similar cameras, and both utilize a great sensor that's flexible enough to crank out quality stills and HD video.
Color
The NEX-5R doesn't aim to interpret colors in a very accurate fashion. Instead, it offers a bunch of color modes (in Sony lingo: Creative Styles) that give you a bunch of looks to choose from. The most accurate mode as we measured it is the camera's Standard mode, which has a minimum color error of 2.51.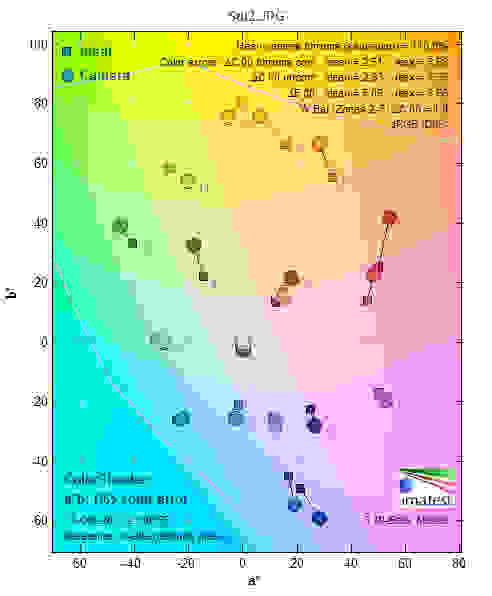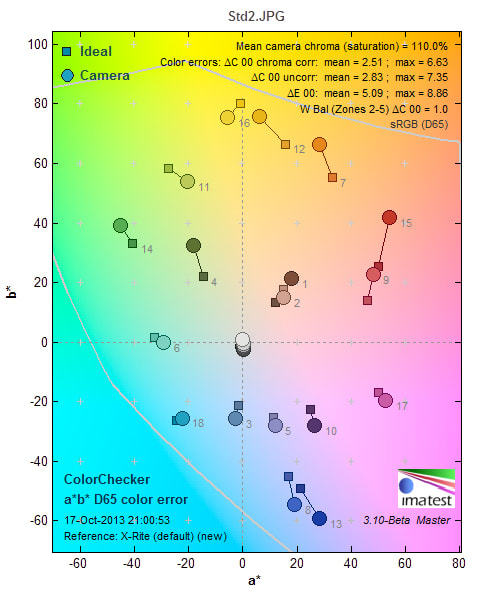 Also on tap are Landscape, Portrait, Sunset and Vivid. There are also a number of fun Picture Effects you can shoot with, including a toy camera mode, selective color options and softening filters.
Noise
For such a compact camera, the NEX-5T offers up a full suite of shooting sensitivities. However, noise crashes the party when you make your way up the ISO range, which is combatted by the camera's fairly aggressive noise reduction algorithm. There's a noticeable drop-off in detail when you shoot with anything ISO 6400 and above.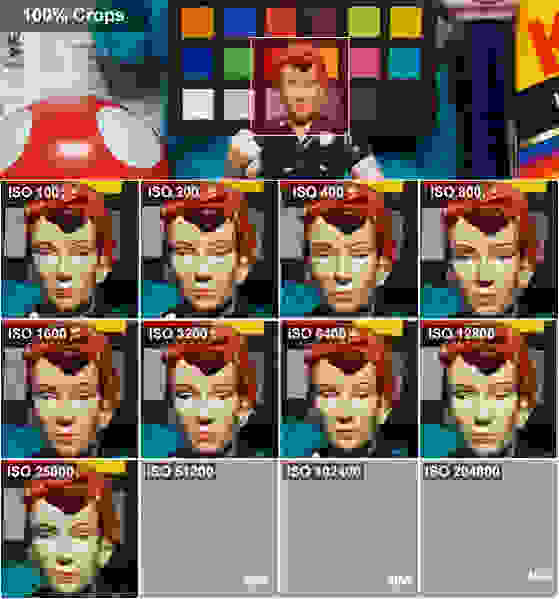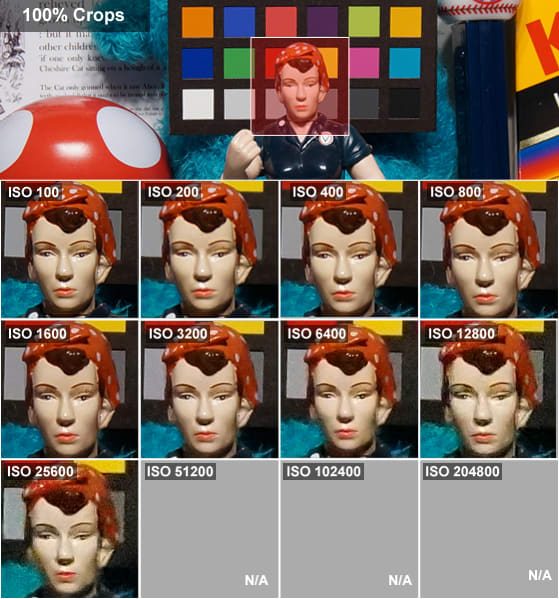 The large, APS-C sized sensor means that you can truly expect DSLR-style noise handling, but with less granularity of control. The NEX-5T has two levels of noise reduction—low and normal. In standard mode, the 5T applies quite a bit of noise reduction to higher ISO images—we never saw our noise percentage go higher than 1.7%, which explains why poor Rosie's face up there looks soft at the two most sensitive levels. If you don't want to risk losing that much detail in low light shooting, switch to the low level, or, better yet, shoot RAW and take care of the dirty work yourself.
Sharpness
The NEX-5T's new 16-50mm f/3.5-5.6 PZ OSS kit lens is pretty impressive given its squat stature. Cutting the fat of the previous E-Mount kit lens, this little guy is plenty sharp and ideal for shooting video with its power zoom functionality.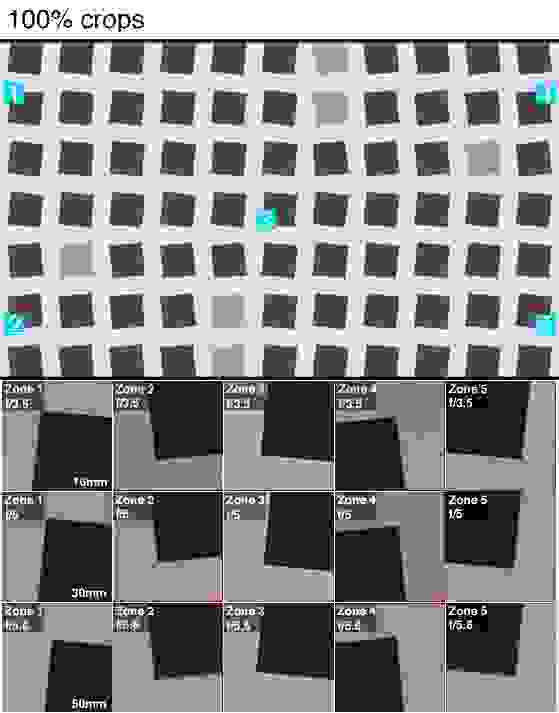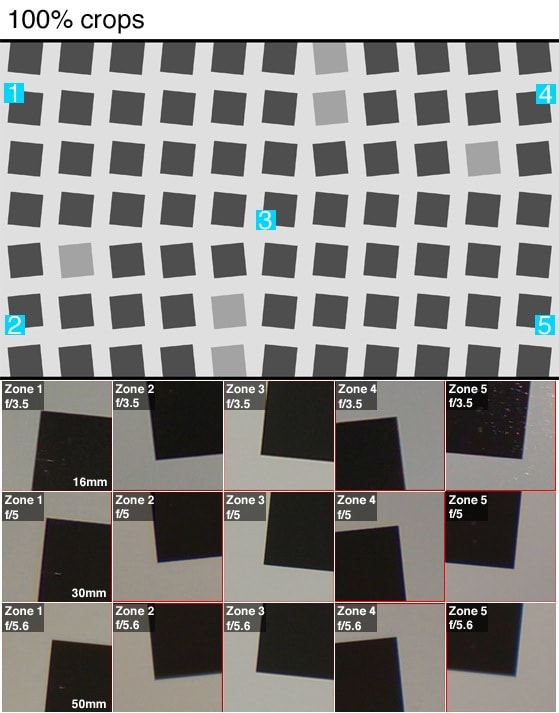 We have some good news for your JPEG shooters, too. We didn't measure a whole lot of oversharpening from the NEX-5T's, topping out at around 14%. While that might sound like a lot, keep in mind that we've seen cameras oversharpen as much as 30% in some cases. Of course, you can always shoot in RAW and apply your own sharpening to taste.
Video
As a best-of-both-worlds proposition, the NEX-5T is a perfectly sound choice. If you're looking for good video, we can say that this midrange NEX can shoot HD in a pinch and that you'll be pleased with the quality. In bright light, we measured 615 lw/ph horizontal and 700 lw/ph vertical. In low light, visible detail fell off a bit, and our recorded numbers were 470 lw/ph horizontal and 575 lw/ph vertical. Even though we didn't think that video in low light was all that hot, we were duly impressed with the low lux required for minimum illumination—only 5 lux are needed to hit our benchmark of 50 IRE.
White Balance
A weakness of the Sony NEX-5T is its auto white balance performance. In our lab tests, we measured less-than-stellar recognition of incandescent and fluorescent lighting—the fluorescent test wound up with a noticeable grey/green cast while the ever-tricky incandescent test shots were pinkish. The results we saw wouldn't look so bad if the most recent Panasonic Micro Four Thirds cameras weren't such stellar performers, turning in way better results without breaking a sweat. When it's all said and done, you'll get the best performance in daylight and if you're really concerned, shoot RAW and dial in white balance in post.
Meet the tester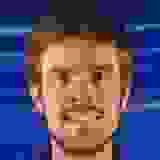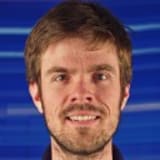 Brendan Nystedt
Contributor
@bnystedt
Brendan is originally from California. Prior to writing for Reviewed.com, he graduated from UC Santa Cruz and did IT support and wrote for a technology blog in the mythical Silicon Valley. Brendan enjoys history, Marx Brothers films, Vietnamese food, cars, and laughing loudly.
Checking our work.
Our team is here for one purpose: to help you buy the best stuff and love what you own. Our writers, editors, and lab technicians obsess over the products we cover to make sure you're confident and satisfied. Have a different opinion about something we recommend? Email us and we'll compare notes.
Shoot us an email