When it comes to third-party lenses, Sigma and Tamron get the lion's share of the attention, but there are other, smaller players in the market as well. For years, Tokina has been making high-quality aftermarket primes and zooms and selling them at a fraction of the price of first-party glass.
At CP+ 2015 in Yokohama, the company unveiled its new AT-X 24–70mm f/2.8 PRO zoom (price and availability TBA). Designed to take on fast normal zooms from Canon and Nikon, it covers a useful wide-to-portrait range and offers a bright enough maximum aperture to serve as an all-around companion for your DSLR, even in low-light conditions.
We went hands-on at the Kenko/Tokina booth to gather some early thoughts about both the lens's build quality and its optical properties.
Look and Feel
It's a bruiser.
We got to try out Tokina's new baby mounted on a hulking Nikon D800E, and it felt every bit the camera's equal in terms of build quality. Tokina has long been known for its all-metal lens construction, and the 24–70mm is no exception.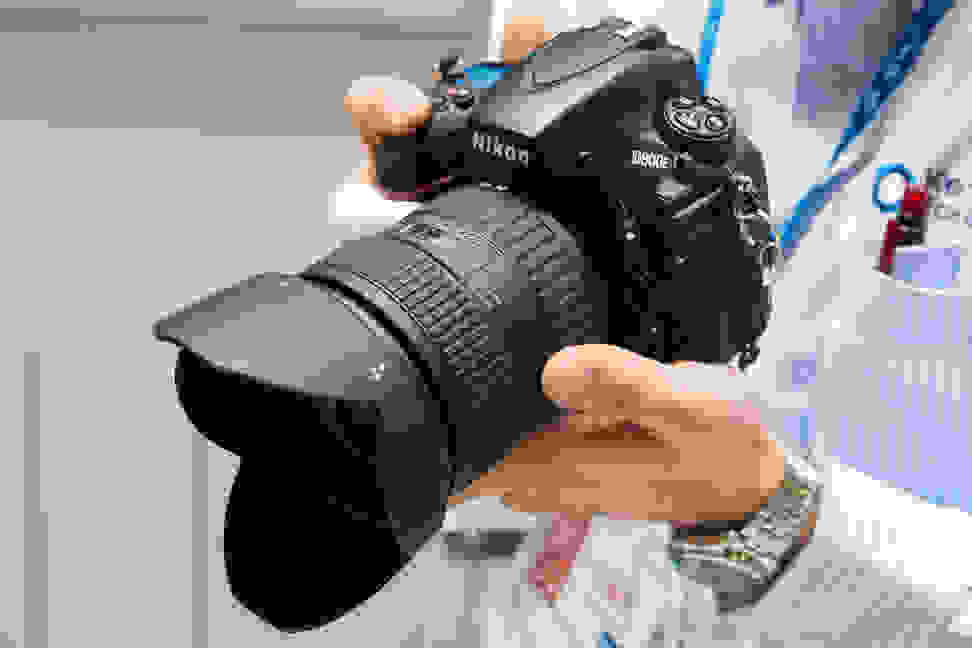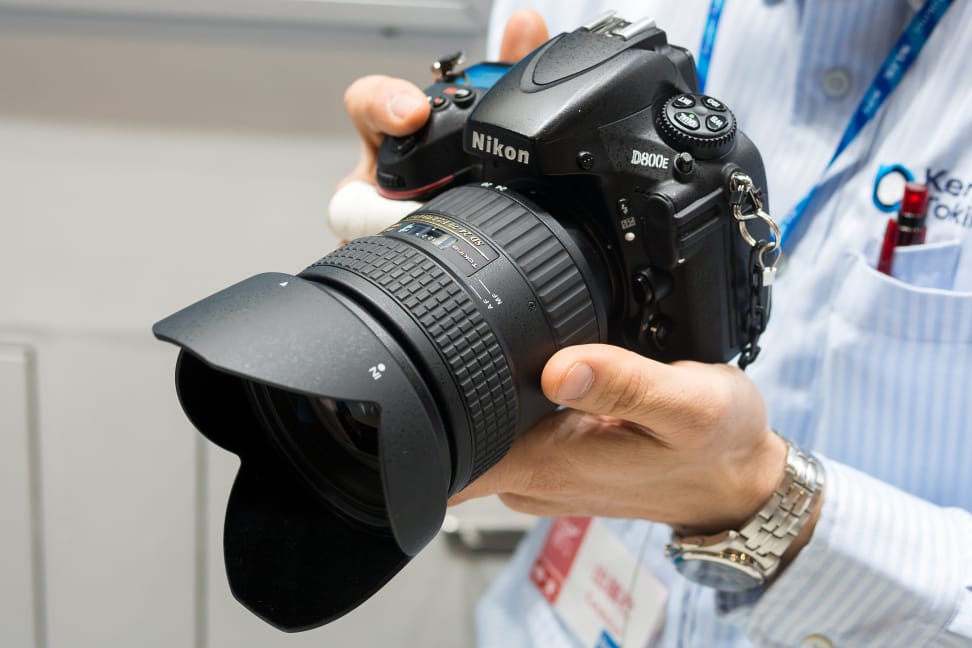 The metal body is paired with chunky rubber rings—a Tokina tradition going back to the 1990s. In fact, the company's entire aesthetic doesn't seem to have been updated since the film era. That's great if you like the way their lenses look, but if you're not a fan of generic seriffed typefaces and a "hey, we just discovered computer modeling!" kind of '90s design, they may look a bit cheap. Compared to Sigma's shiny new Art lenses, they're downright ugly.
But hey, this is a lens, not a painting; how it handles is probably more important than the font. And the answer is that it handles pretty well. We do wish that the zoom and focus ring positions were switched, however, and Nikon and Pentax shooters may be dismayed to find that the zoom and focus rings rotate Canon-style. The lens focuses internally, but zooms externally. Since there's no indication that it's sealed, it may be prone to sucking in dust.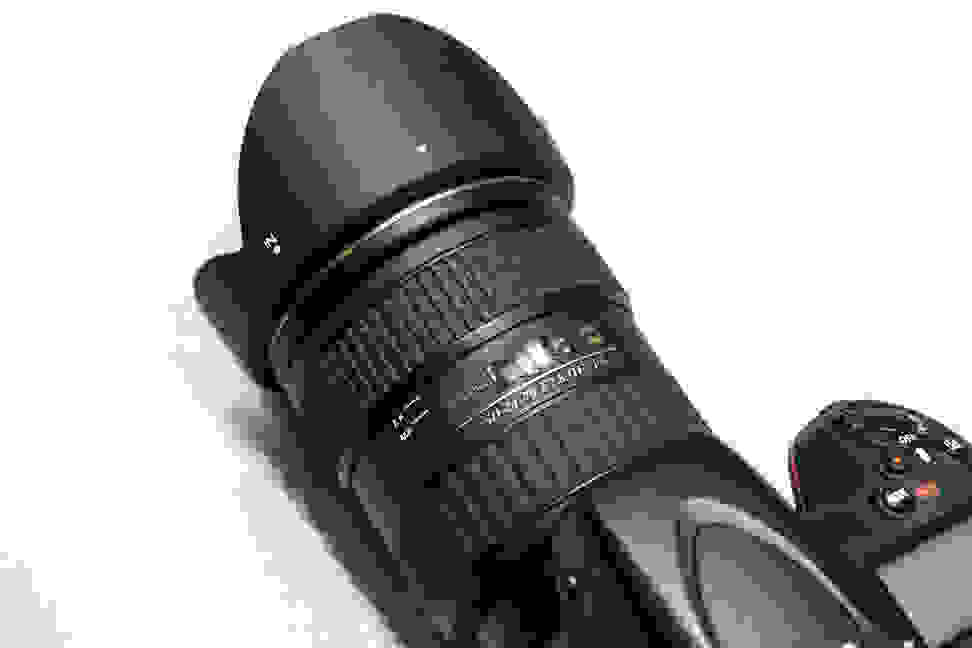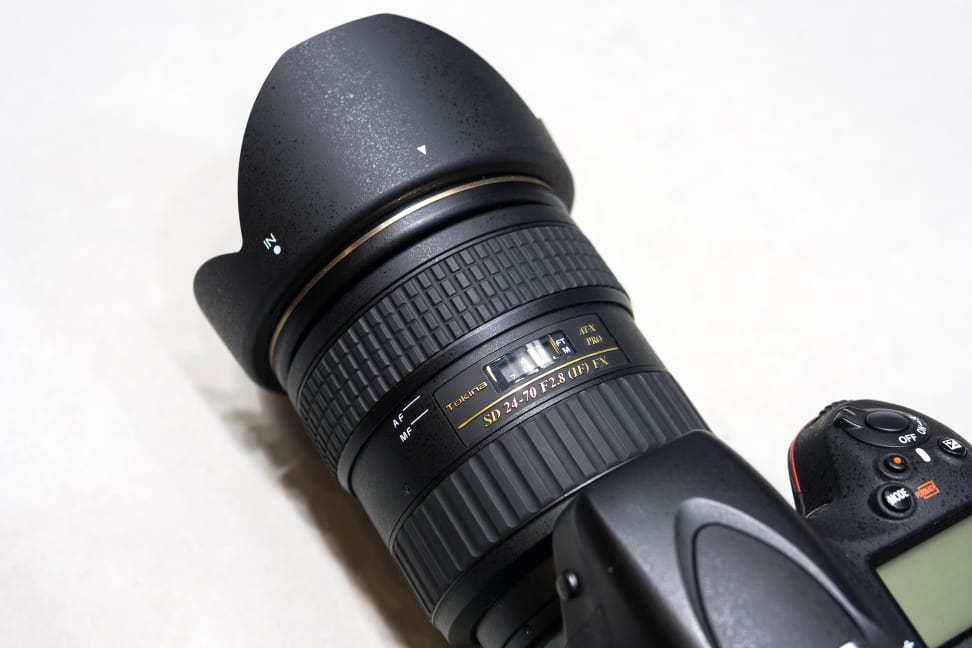 Tokina's signature AF/MF clutch is also present and accounted for. If you've used an Olympus Micro Four Thirds prime recently, you know what this is like—you simply slide the focusing ring forward for autofocus or back for manual focus. We think it's actually a really intuitive way to flip between the two on the fly, though it does seem like a part that could potentially be prone to failure.
(On a related note, Roger Cicala at Lensrentals.com has publicly stated that he's given up on sending Tokina lenses in for repair. Food for thought.)
Through the Finder
This lens shows promise.
As I note in every first impressions lens review, a trade show is no replacement for testing in our labs; you simply can't accurately gauge the performance of a lens in a brief visit to the show floor. That said, you can gather some initial impressions, and shooting on a D800E helps when you're assessing sharpness, since the pixel-level detail is immediately visible.
In general, results seemed promising. Shots wide open at 24mm looked quite sharp from the center to about 80% of the way to the edge of the frame, where they softened slightly. There was a little low-contrast haze and some purple fringing, even in the center, but it quickly disappeared upon stopping down to f/4. Images at 70mm produced similar results, but around 35mm the lens seemed to display a slight dip in overall image quality.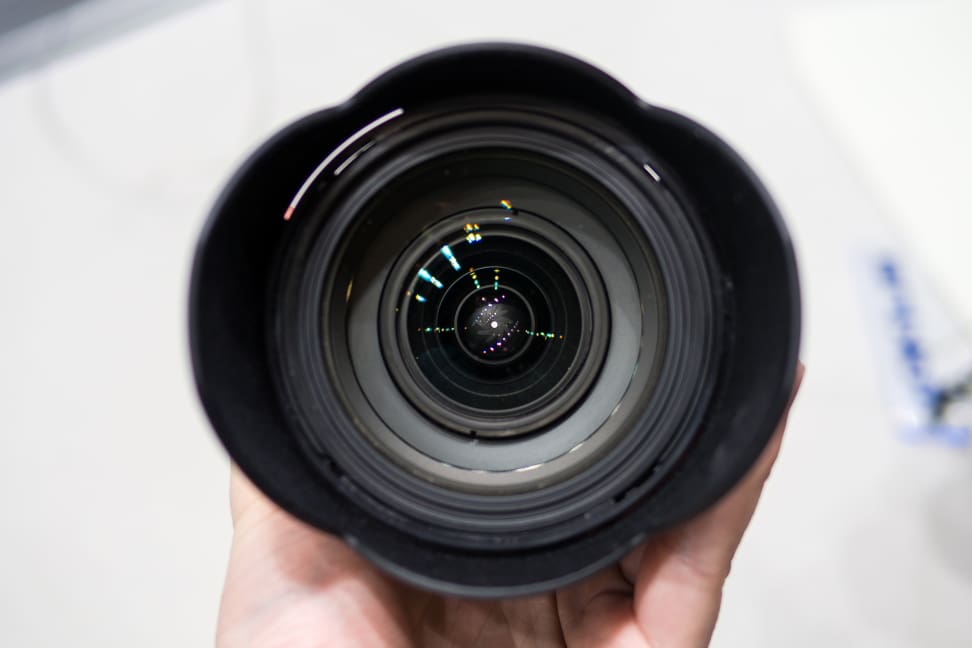 Vignetting and distortion were more difficult to judge, but neither appeared to be a serious issue in the shots I captured, most of which were shot at 24mm f/2.8.
(Once again, bear in mind that these are subjective opinions based on a quick review of images on the back screen of a camera.)
The Tokina 24–70mm doesn't include any sort of vibration reduction technology, though if a Pentax version hits the market, those buyers can take advantage of in-body stabilization. A 24-70mm f/2.8 isn't the kind of lens most desperately in need of stabilization, but with Tamron and Canon now offering VC and IS versions, it's certainly becoming more common. On the dimly lit show floor I did manage to produce a few blurry shots, but a little proper technique quickly fixed that up.
Conclusion
Show us the money, Tokina.
Until pricing and availability are announced, it's tough to gauge this lens. Third-party professional-style lenses are all about value, and it's impossible to determine value until you have a price.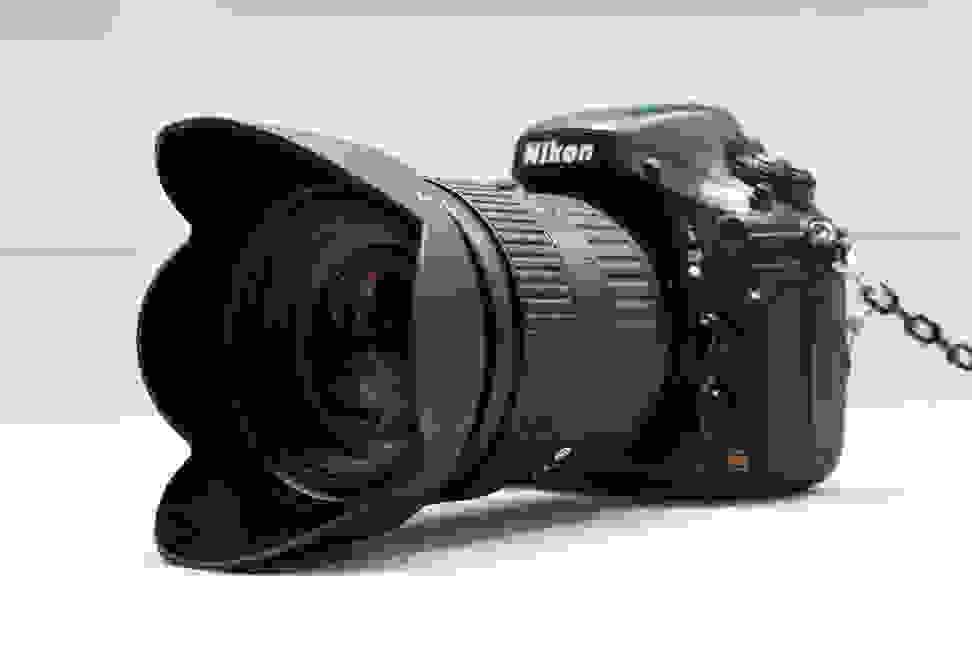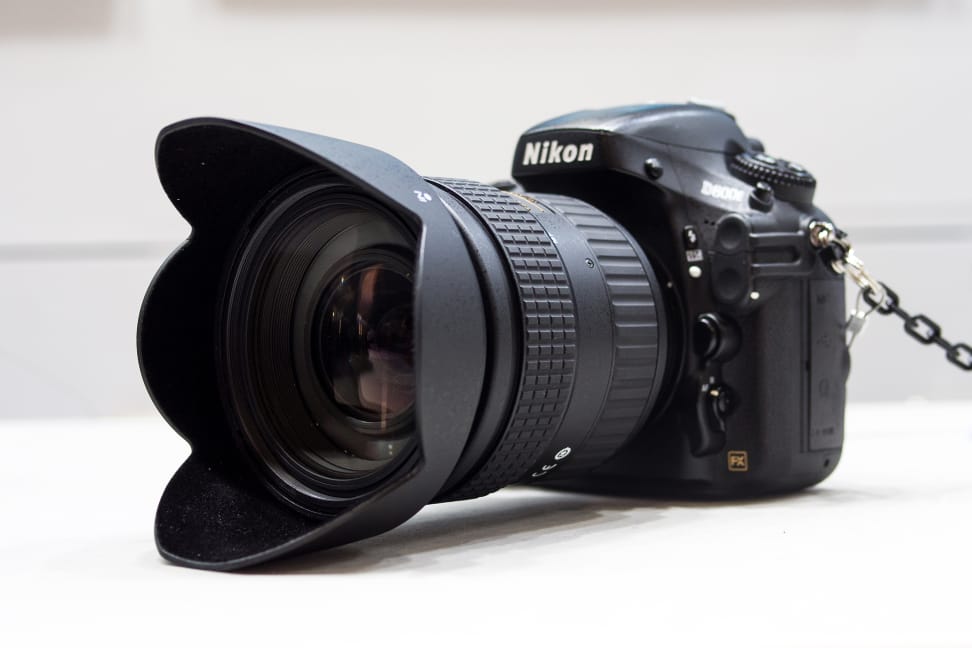 That said, Tokina has a history of producing solid value for money. Its film-era 90mm f/2.5 "Bokina" macro was a legendary bit of engineering, as is its 35mm f/2.8 APS-C macro, which was re-branded as a Pentax DA Limited lens to broad acclaim. Its earlier attempts at fast normal zooms—the various AT-X 28–70mm f/2.8 PROs—were also popular options during the late film and early digital eras.
If its performance can live up to its build quality, the Tokina AT-X 24–70mm f/2.8 PRO will be yet another great option for enthusiast full-frame shooters looking for a walkaround zoom. Either way, this is one lens we can't wait to get into our labs for serious testing.
Our editors review and recommend products to help you buy the stuff you need. If you make a purchase by clicking one of our links, we may earn a small share of the revenue. Our picks and opinions are independent from any business incentives.