Cameras
2015 Best of Year Camera Awards
From professional DSLRs to pocket-sized powerhouses, these are the best cameras of the year.
In a world where nearly everyone has a smartphone camera in their pocket, the very concept of a dedicated camera is under threat. But in the last few years we've seen all the major players work overtime to reinvent their cameras, giving rise to new high-end compacts and tiny, speedy mirrorless models that let you swap lenses just like a DSLR.
Today's cameras are better than ever. While traditional DSLRs haven't changed much, the mirrorless market is booming and prices are falling. These days you can get a high-quality interchangeable lens camera for under $500. That's remarkable, but it means there are more choices than ever to sift through. Lucky for you, we've put every major camera on the market to the test, so you can copy our homework and pick from the very best.
---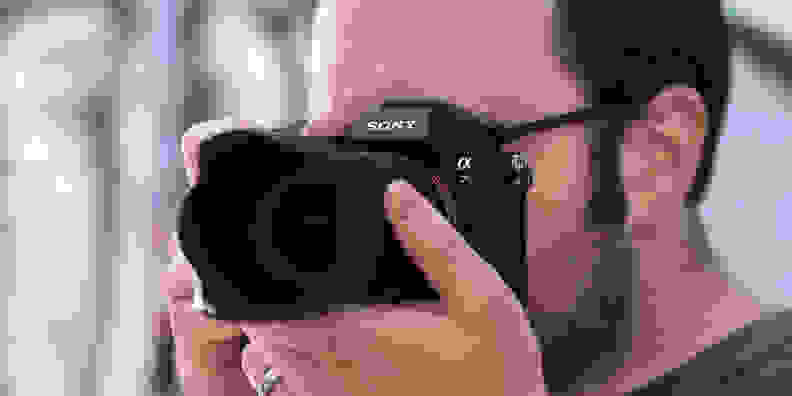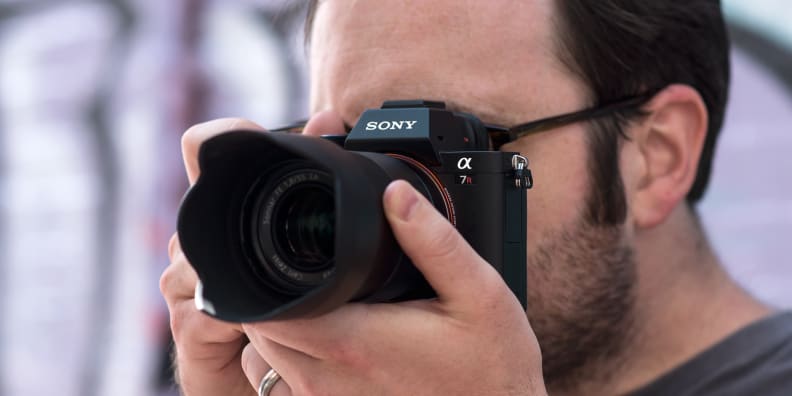 Best Camera of the Year: Sony Alpha A7R II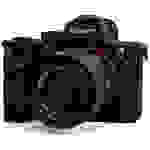 Sony's full-frame A7 series has been flirting with greatness ever since its inception, but the A7R II is the first model to truly stick the landing. It features a 42-megapixel full-frame sensor, a high-speed processor, and great 4K video capability. The battery life leaves a lot to be desired, but that's just about the only shortcoming you'll find. Read our review.
Runner-Up: Canon EOS 5DS — Canon is no stranger to the megapixel war. Its 50-megapixel EOS 5DS is the highest-res full-frame camera on the market. For studio, landscape, and portrait photographers, it's an ideal mix of performance and reliability.
Best Camera Under $1,000: Panasonic Lumix G7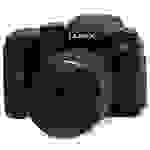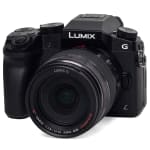 The G7 is proof positive that mirrorless cameras are here to stay. It's about the size of an entry-level DSLR and costs just $800, but make no mistake: this thing has the horsepower of a flagship model. It's fast, accurate, produces sharp results, shoots spectacular 4K video, and has a great electronic viewfinder. In short, it's the total package, at a price regular people can afford. Read our review.
Best Camera for the Money: Olympus OM-D E-M10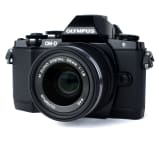 The Olympus OM-D E-M10 debuted at the beginning of 2014, and it's held up remarkably well. It's fast, comfortable to use, and gives you access to the vast Micro Four Thirds lens system—a high-performance camera in every sense of the word. Best of all? The sequel is now in stores, which has pushed the price of the original below $500 at some retailers. Read our review.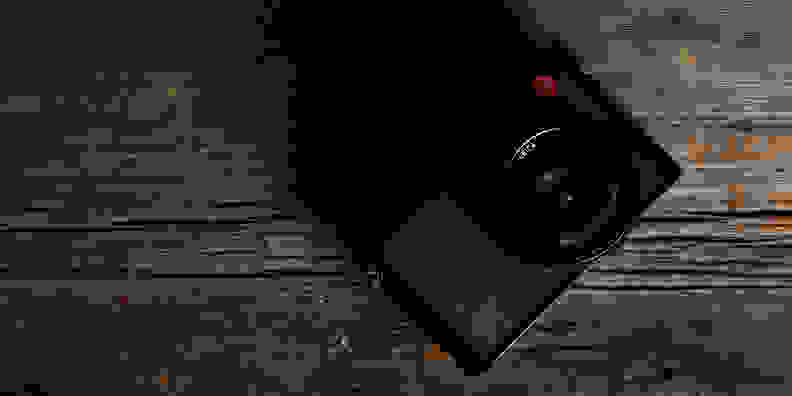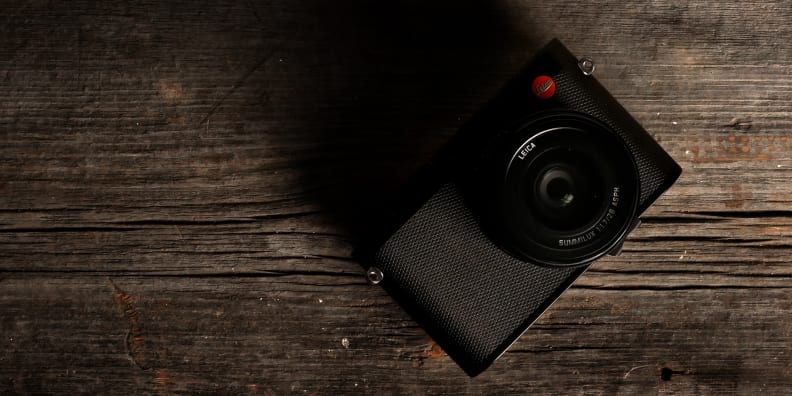 Best Enthusiast Camera: Leica Q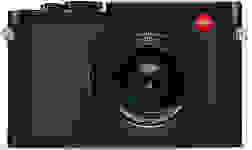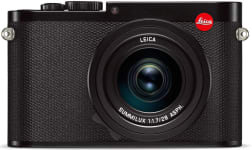 If you have money to burn, the Leica Q might just be the best point-and-shoot ever made. It combines the German marque's legendary lens quality with a superb full-frame image sensor to produce consistently stunning images. It's very expensive for what it is, but it's also an expertly crafted piece of hardware that any true photographer will fall head over heels in love with. Read our review.
Best Professional Camera: Canon EOS 5DS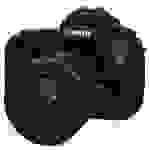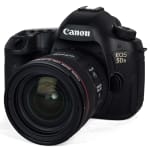 Aside from its 50-megapixel image sensor, there isn't much new about the 5DS. But that's not a negative for pro photographers, who prize reliability and quality over flash-in-the-pan features. The EOS 5DS takes the well-worn blueprint established by the Canon EOS 5D Mark III and more than doubles the pixel count. Toss in a new processor and you've got a machine that can produce better images than any 5D before it. Read our review.
Best DSLR Under $1,000: Nikon D5500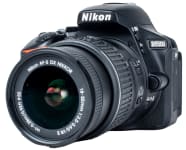 As good as mirrorless cameras can be, some shoppers just want a DSLR. For people who love that traditional look and feel, the Nikon D5500 is the best bet under $1,000. It captures sharp stills, richly detailed video, and can use virtually F-mount Nikon lens from the past few decades. If you want a reliable, reasonably priced option, the D5500 is the way to go. Read our review.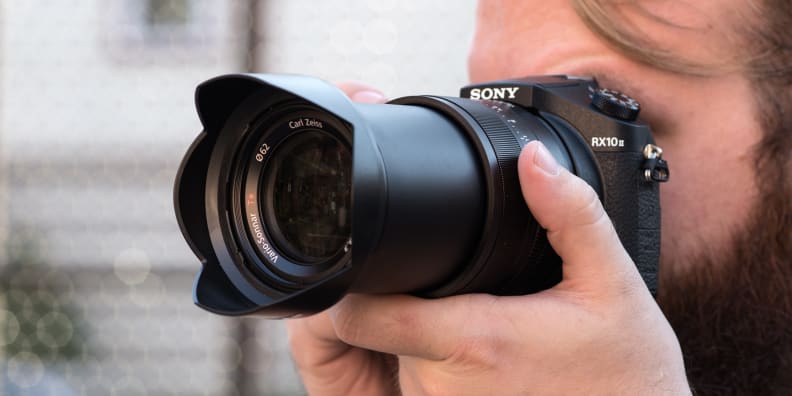 Best Advanced Point and Shoot: Sony Cyber-shot RX10 II


Interchangeable lenses give you flexibility, but they can be a pain to carry. The Sony RX10 II gives you a fixed 8x zoom lens with a wide, constant f/2.8 aperture. It's sharp, easy to use, great in dim light, and covers the focal lengths you'd actually want to use. The only downside? It's expensive. Read our review.
Runner-Up: Panasonic DMC-FZ1000 — Want to spend less and get more reach? The FZ1000 is a great choice. The longer 16x zoom and smaller sensor aren't as good in low light, but the camera makes up for it with superb 4K video.
Best Pocket Camera: Sony Cyber-shot RX100 IV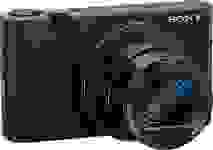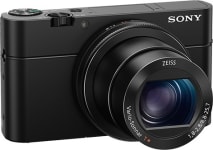 What's the point of a point-and-shoot if you can't fit it in your pocket? The best pocket-friendly camera today is the Sony Cyber-shot RX100 IV. Despite its slim profile, it includes a 1-inch image sensor, 4K video, and a pop-up electronic viewfinder. And if the price is too rich for your blood, previous generations of the RX100 are nearly as nice and available for far less. Read our review.
Runner-Up: Canon PowerShot G7 X — If you want something a little cheaper and easier to use, the G7 X is a perfect fit. It doesn't have the RX100 IV's nifty viewfinder, but it's a surprisingly powerful little camera and it costs several hundred dollars less.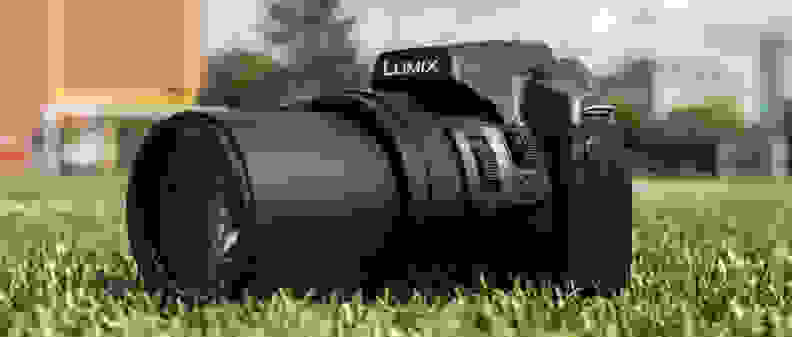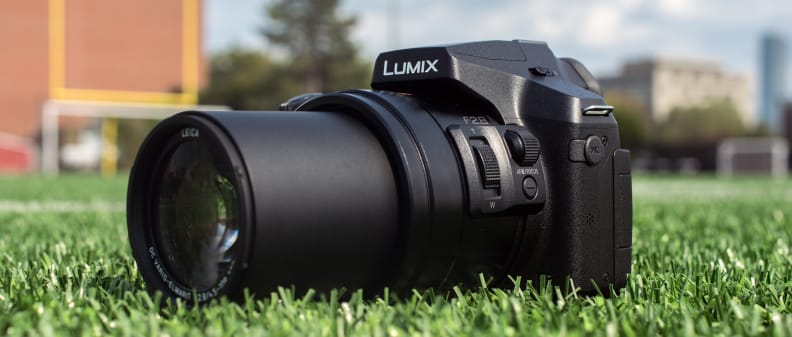 Best Superzoom: Panasonic Lumix FZ300


Your iPhone is a pretty good camera—until you want to get a shot from the cheap seats, that is. If you need a lot of reach, the Panasonic FZ300 is our go-to pick. It offers a 25x optical zoom and image quality that holds up as you zoom in. Best of all? It's weatherproof, so you can keep snapping photos from the sidelines, even if the weather takes an ugly turn. Read our review.
Best Camera for Video: Sony Alpha A7R II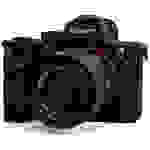 While the A7S is still the low-light king, the A7R II is our favorite hybrid stills/video camera. It's one of the best cameras we've ever tested, and it's no slouch in the video department, either. Battery life is a concern, but the supremely flexible lens mount more than makes up for it. Read our review.
Runner-Up: Panasonic Lumix DMC-GH4 — If price is a concern, consider the GH4. It's deeply discounted these days, works with a huge range of lenses, and captures superb 4K video. Pros can pick up the YAGH interface unit and even add XLR audio input and 10-bit uncompressed 4K output via HDMI.
Best Camera for Video Under $1,000: Panasonic Lumix G7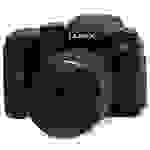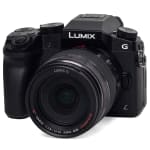 Don't need the GH4's pro features? The G7 is 90% of the camera for 50% of the price. It shoots great 4K video, but lacks a headphone jack, timecode support, and other production-level features. But it's more than enough camera for your kid's rehearsal or soccer match. Read our review.
Runner-Up: Samsung NX500 — This incredible little camera takes nearly all its hardware from the flagship NX1 and shrinks it down to near pocket size. It's a great choice for casual shooters who also want 4K video and user-friendly design.
Best Pocket Camera for Video: Sony Cyber-shot RX100 IV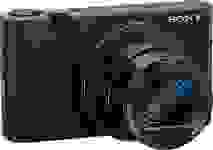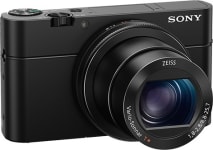 Sony is really on top of its hybrid camera game these days. The RX100 IV and its predecessors have been used in professional documentary work, and while they wouldn't be our first pick, it's a testament to how good these cameras are. The RX100 IV adds 4K video, making it easily the best of the lot. Read our review.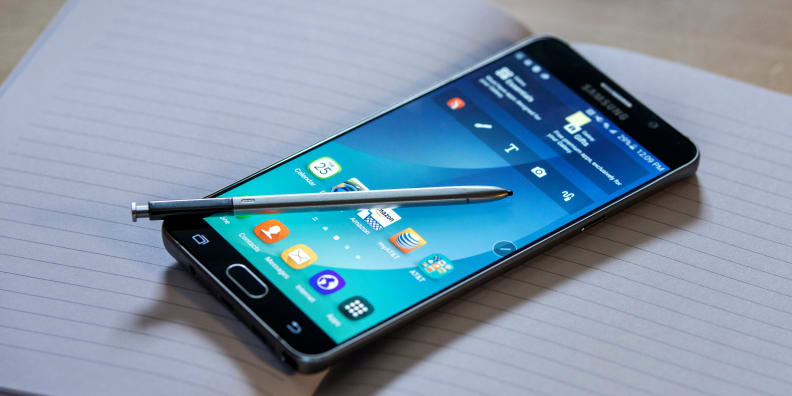 Best Smartphone Camera: Samsung Galaxy Note 5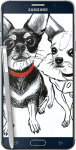 Smartphones are the spectre haunting the camera world, and the Galaxy Note 5 is proof positive that the best of them can compete with traditional point-and-shoots. It's got the best hardware on the market, some of the best image processing we've ever seen, and RAW capture capability—a real leg up for phone shooters who do lots of heavy editing. Read our review.
Runner Up: LG G4 — The G4 has a suspiciously similar image sensor to the Note 5 and also captures RAW, with a stock app that features the best manual control we've seen to date.