Cameras
These are the best cameras of 2017
Looking for a new camera? These are the very best we tested this year.
The camera market has shifted dramatically in the last decade, and smartphones are no longer just "good enough" to be your go-to camera—in many cases they're just as good. But our favorites go above and beyond that, delivering the kind of image quality smartphones still can't even dream of.
That may change in the future, but for now dedicated cameras still have the upper hand. Our favorite models are fast, accurate, generally compact, and can outperform even professional-grade models from a few years ago. These are our favorite cameras of 2017.
Best Camera: Nikon D500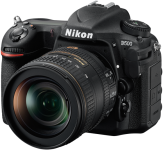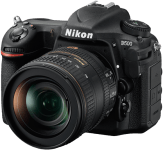 The Nikon D500 isn't the fanciest camera in Nikon's stable, but pound-for-pound we still think it's the best. Offering stunning image quality, a raft of professional-grade features, and excellent durability, the D500 is the goldilocks of Nikon's lineup.
Whether you're shooting weddings, wildlife, action, sports, landscapes—you name it—the Nikon D500 can do it all. It's one of the best cameras Nikon has ever made, and we think it's the best camera for most photographers. Read our review.
Best Point-and-Shoot: Canon G9 X Mark II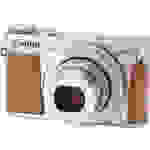 Point-and-shoots may not be the hot gadgets they once were, but one thing has remained constant: Canon still makes some of the best. The Canon G9 X Mark II delivers a best-in-class combination of features, image quality, and ease of use for a price just under $450 on sale.
Though a point-and-shoot isn't the right fit for everyone, the G9 X Mark II makes an excellent case for itself. If you're replacing an old PowerShot or you just prefer the simplicity of an "old fashioned" digital camera, the G9 X Mark II is our favorite.
Best Camera for the Money: Nikon D5600


Cameras come in all shapes and sizes, but the classic DSLR still has an iconic feel to it. The Nikon D5600 delivers that, first-rate image quality, and plenty of high-end features are a price comfortably under $1,000.
Best of all, the Nikon D5600 offers compatibility with every Nikon lens going back decades. It will only autofocus with newer AF-S lenses, but there's a special treat in slapping on some cheap glass from the 80s and seeing what you can get. All in all, there's no better camera for cash-strapped buyers than the D5600. Read our review.
Best Camera for Shooting Video: Panasonic GH5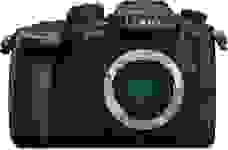 Simply put, the Panasonic GH5 is the best all-around camera for shooting video we've ever tested. Though it's still a great camera for still photography, it truly come into its own when capturing 4K video.
The list just goes on and on: 4K/60p (including 4:2:2 via HDMI), 10-bit video, 5-axis stabilization, 9fps burst shooting, mic and headphone jacks, dual card slots...nearly anything you need, the GH5 has it. Read our review.
Best Camera for Kids: Fujifilm Instax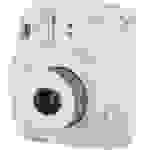 We absolutely adore Fujifilm's line of Instax film cameras. They're fun, easy to use, affordable, and instant film has an immediate sense of charm that digital photography lacks—especially in the Snapchat/Instagram age.
With models starting just under $75, Instax is a great way to get your kids into photography without breaking the bank on a more expensive model. Read our review.