Cameras
5 foolproof gifts for any photographer
Find a gift in a snap with these photographer-friendly ideas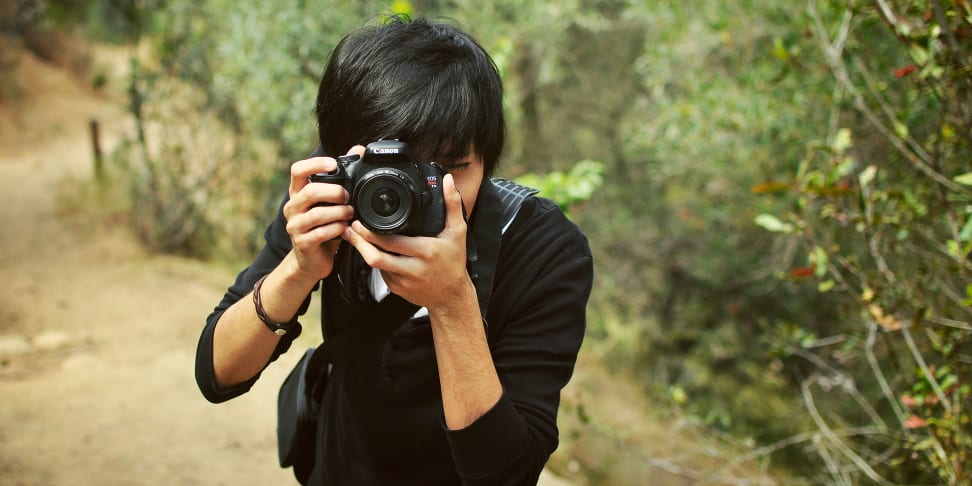 Credit: Flickr user: Andrew Subiela
Whether you need a gift for your camera-loving dad or that person in your life who always has a DSLR by their side, shopping for a photographer is never easy. There are just so many possibilities, with everything from lenses to accessories, cameras, lights, flashes, bags, and memory cards on the table.
Relax. We've been there. To make things simple, we've done the hard work for you and collected some of our favorite gift ideas that are sure to make the photographer in your life smile.
Domke F-XB RuggedWear Camera Bag
Most photographers have one thing in common: a boring, plain old black camera bag. While those get the job done, why not get it done with a little more style? We're big fans of the Domke F-5XB RuggedWear shoulder bag ($85.25 at Amazon.com). It's not quite as fancy as laptop bags like the Ona Brixton or the Peak Design Everyday Messenger Bag, but if you just need to carry your camera gear, it's a perfectly sized option.
The F-XB will easily fit a DSLR and a couple of lenses, it's made of water-resistant canvas, and it has a real Indiana Jones vibe that we can't help but love. You can even pair it with this $8 canvas camera strap from Tarion for extra style points.
GoPro Hero HD
If you're a particularly active family, a GoPro can be a quick and easy way to capture some great family memories without having to muck about with a full-on camcorder. They don't offer much control, but they're durable and the wide-angle lenses mean you need little more than a bit of derring-do to come away with some amazing video.
The GoPro Hero HD ($129 at BestBuy.com) isn't the best of the bunch, but at $100 it's reasonably priced and is fully compatible with all of GoPro's accessories. Our pick? This cheap headstrap from Amazon, which has "goofy dad on vacation" written all over it.
A Nifty Fifty Lens
If you're buying a gift for someone who is still shooting with their DSLR's kit lens, consider adding a good, cheap lens to their collection. If he has a Canon DSLR we highly recommend the Canon EF 50mm f/1.8 ($125 at Amazon.com), which is far better in low light than any kit lens and ideal for things like birthday parties.
If you have a Nikon DSLR you'll need the Nikkor 50mm f/1.8G ($216.95 at Amazon.com). It's a little more expensive, but if your budget won't stretch, you can try your luck with the sub-$100 third-party Yongnuo 50mm f/1.8. The Nikon version just came out, but the Canon version of this lens is very highly rated for the price.
Ricoh Theta S 360° Camera
If you're buying a gift for a photographer who just loves gadgets, there's no crazier gadget in the photo world right now than the Ricoh Theta S ($339.99 at Amazon.com). While it looks like a bug-eyed MP3 player, it's actually a simple, easy-to-use camera that snaps 360-degree videos and photos.
It looks cool, it sounds futuristic, and at the press of a button you'll capture 360-degree scenes that you can explore on a smartphone, with a VR headset, or through YouTube. This one's a little pricier, but it's easily the coolest camera around and will certainly turn heads.
Tile Bluetooth Tracker
Not every photographer needs a bunch of new camera gear. Some of us just need to remember where we put the damn thing. The Tile Bluetooth trackers ($69.95 at Amazon.com for a 4-pack) are perfect for that, using Bluetooth to communicate with your phone. Simply attach one to your camera bag, keys, or anything you tend to misplace and the app on your phone will show you where you last left it.
If you're within 100 feet you can even tap a button in the app and the Tile will play a nice, loud melody to help you find your stuff. They're water-resistant, easily attach to a key ring or a camera strap, and the company claims the built-in battery will last for about a year.
---
---
Related Video