Cameras
DigitalCameraInfo.com is Live at CP+ 2013 in Yokohama, Japan
DigitalCameraInfo.com will be bringing you the latest in photography live from CP+ 2013 in Yokohama.
DigitalCameraInfo.com Is Live at CP+ 2013 in Yokohama, Japan
DigitalCameraInfo.com will be live here at the Pacifico Yokohama all week for CP+ 2013. Once again, we've left the frigid confines of Boston to check out CP+ in person, so you don't have to. In addition to enjoying some fine ramen, we'll be offering hands-on first impressions reviews of all the most exciting recent camera and lens announcements, including a few surprises.
This is our third year attending CP+, and it's one of our favorite shows on the press circuit. Open to the public, CP+ drew over 65,000 visitors last year. While the number of high-end camera announcements is down compared to 2012, the show is still expected to attract more than 70,000 people this year. CP+ is a great chance to see some amazing new products, and to experience first-hand the incredible enthusiasm the Japanese people have for photography. (See also: ramen.)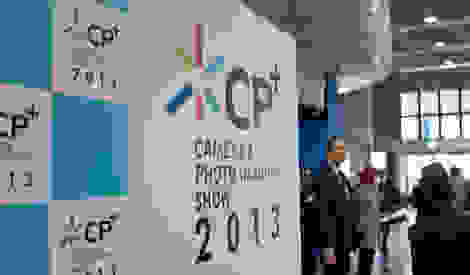 Stay tuned to our coverage throughout the week and you'll get news on all the latest camera, lens, and accessory announcements, along with stories about navigating rush hour subway traffic and toilets with a truly terrifying number of buttons.
For a complete overview of our impressions of this year's show, you can check out our Latest News & Reviews page. For information on CP+ 2013, including an exhibitor list, you can head over to their site here.