Cameras
Foto.Sosho by Will.i.am is a $320 iPhone Holster. Seriously.
Will.i.am's latest project isn't a new Black Eyed Peas song, but it's just as asinine. Who needs a $320 iPhone case?

Credit:
Will.i.am of the Black Eyed Peas made an appearance at CES 2013 in Las Vegas yesterday to promote his latest project. No, it isn't "Boom Boom Pow, Pt. 2", but it is just as asinine.
The i.am foto.sosho is a "fashion photo accessory" for your iPhone 4/4S. From the website:
"Your iPhone 4s now becomes a stylish point-and-shoot camera with foto.sosho C.4. Its built-in flash and interchangeable lenses enable you to take photos just like a regular camera. Photo filters, image editing, and social media upload allows you to instantly share great shots with family and friends."
So it's kind of like an iPhone case, and cases can be cool, especially when they look like old cameras and have shutter buttons and lens converters.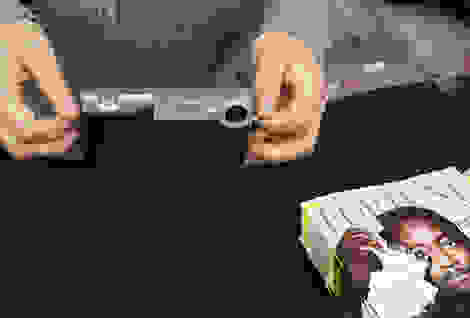 But, uh, the foto.sosho costs £199 (about $320 at the current exchange rate, though it isn't available in the US yet according to the press reps). There's no model for the iPhone 5, either. And the accompanying app is nothing but a generic social photo app, and doesn't appear to have many users.
To recap: will.i.am wants to sell you a $320 holster for your old iPhone so you can post photos to not-Instagram. Boom Boom Pow!