Cameras
Give the Gift of Subscription: Ideas for Streamlining Mom's Media Life
Some mothers are strangers to the world of tech; here are a few ideas to help bring your mom into the new world.

Credit:
Sure, you can buy your mom a fancy new gadget for mother's day to show her how much you love her. But the gifts she'll appreciate most are the ones that tap the heart instead of the wallet—like setting up her gadgets and personal media so she can make the most out of them.
Picture Perfect
A photo book is a sure-fire sentimental gift that's certain to put a smile on mom's face. You could print out a few dozen pictures, stick them in a book, and watch her grin.

But now that most photos are digital, it's more practical—and probably more useful—to pull together a digital picture collection. All you need for this project is a big collection of family photos, and a few hours to organize them.
Apartment Therapy has a solid guide to corralling large sets of pictures. If mom still has shoeboxes full of old film prints, scan some of them, or re-photograph them with a high-resolution camera. Divide them into a few folders based on occasions or the people in the shots. Then load them onto her tablet or digital photo frame, or even just set up an online portfolio via Flickr or Picasa.
Serve it Up
Finding something to watch has never been easier, even if you don't want to pay for cable. The easy way to help mom find new shows and movies is sign her up for Netflix, Hulu Plus, or Amazon Instant Video (free with a Prime membership).
If you want to go the extra mile, set up a media server. It's a place for you to keep your digital movies and TV shows, and easily watch them from your TV.
You can go with a specialty "box" like a Roku, or use an old computer or game console. Countless video guides are out there to help you set up a server, no matter what system you're using—whether it's for Mac or Windows, Playstation or Xbox.
Reading Rainbow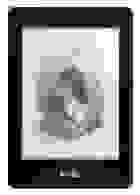 Is mom more of a bookworm than a couch potato? Turn her e-reader or tablet into a bona-fide private library. Tens of thousands of free ebooks are available—including tons of classic titles. Check out Project Gutenberg, and load up her digital library with the best of all time.
Some periodicals are available for free, too—at least on a trial basis. NextIssue, an app for iPad, Windows 8 devices, and some Android tablets, offers 85 magazine titles (including back issues) as part of a monthly subscription—but the first two months are free.
[Top photo: Flickr user Hobvias Sudoneighm, Creative Commons]
Up next
Get Reviewed email alerts.
Sign up for our newsletter to get real advice from real experts.