Cameras
Reviewed.com Mother's Day Gadget Guide 2013
Find the perfect tech gift for your mom.

Credit:
Mother's Day is like a "diet birthday." You'll definitely celebrate your Mom, but you're more likely to forget to plan it out until the day before. Don't be that son or daughter. This year, be prepared and do something special for Mom. Take her out to dinner, take her bowling, paint her a pretty picture. Do… something! And while you're at it, get her a cool tech gift to boot. Because, well, she's your mother.
To help you out, we've compiled a list of a few gifts perfect for this year's Holiday of Moms.
---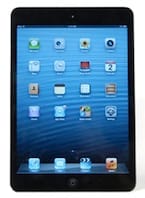 Whether your mom is an advertising executive or a stay-at-home parent, she'll find value in an iPad, especially the more affordable and compact iPad Mini. If you think she would like an e-reader, the Mini is much easier to wield than the iPad. And as far as the app marketplace goes, the Mini beats out its main competitors, the Amazon Kindle Fire and the Google Nexus 7. The chief downside of the Mini is that it's more expensive than most other compact tablets, but it does offer a more approachable, novice-friendly user experience.

The cheapest product in our gift guide, the Sony XBA-1s are compact, high-performing, and well designed. They offer a wide frequency response, and are perfect for on-the-go moms. Some moms (especially those with young kids) will really appreciate their ability to block out block out ambient noise—a very impressive feature for an $80 pair of headphones. A gift idea for humorous sons and daughters: Pair these phones with a bottle of Mommy's Time Out.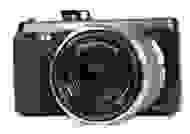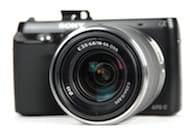 Thanks to high-quality smartphone cameras, compact point-and-shoots are on the way out. So if your mom has a fledgling interest in photography (or you want to help her find a new hobby), honor her interest by buying her an entry-level interchangeable-lens camera. The Sony Alpha NEX-F3 is very easy to use, but curious photographers can unlock all the manual control of a more advanced camera. It also features 1080/60i video, an articulating LCD, and a new auto portrait framing mode.
This is ideal for hobbyist photographers and moms with an interest in quality images—whether they use it for family portraits, work, vacation, or cat photos. While the $600 MSRP is pretty steep, we found it for as low as $400.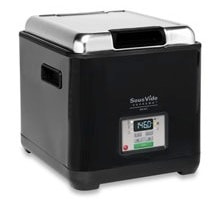 Sous vide cookers are a great gift for any foodie or cook. French for "under vacuum," Sous vide may revolutionize the way you think about cooking. Here's how it works: Some sort of dish—whether it's meat, vegetables, or whatever—is vacuum-sealed in a plastic bag. Then, the package is submerged in a vat of warm water (usually 130 to 140 degrees Fahrenheit) and cooked for a long time—sometimes up to three days, depending on the dish. The interior of the food as thoroughly "done" as the exterior.
Okay, so, yeah, it's a bit of a process and it's not very cheap (you'll have to buy a vacuum-sealer in addition to the water oven). But so is barbecue (that's real barbecue). This sous vide cooker is an item you'd only buy for a an avid home chef or food-lover. If your mom is one of those, seriously considering this gift.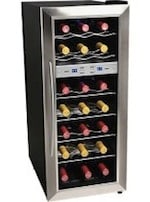 What mom doesn't like wine? Better yet, what mom doesn't like good wine? Good wine that should be stored in a cooler. Unlike the good wine itself, wine coolers don't have to be expensive. We found a cooler for as low as $237.49. EdgeStar's 21-bottle stainless steel model combines high ratings and affordability. It's also sleekly designed, and can fit in a kitchen or cellar. But as much as your mom may love wine, a wine cooler may represent a shift from a mere taste for the grape to that of a refined, cultured palate.
(Photos: Flickr user FutUndBeidl, header)
Up next