Cameras
These Inspiring Photos Show Science's Beautiful Side
It's a big, beautiful world out there—especially for tadpoles.
Credit: The Royal Society
The Royal Society of London is a fellowship that has worked for centuries to advance the cause of science in the UK and around the world. In pursuit of that goal, the group has just announced the winner of its first-ever Royal Society Publishing photography competition.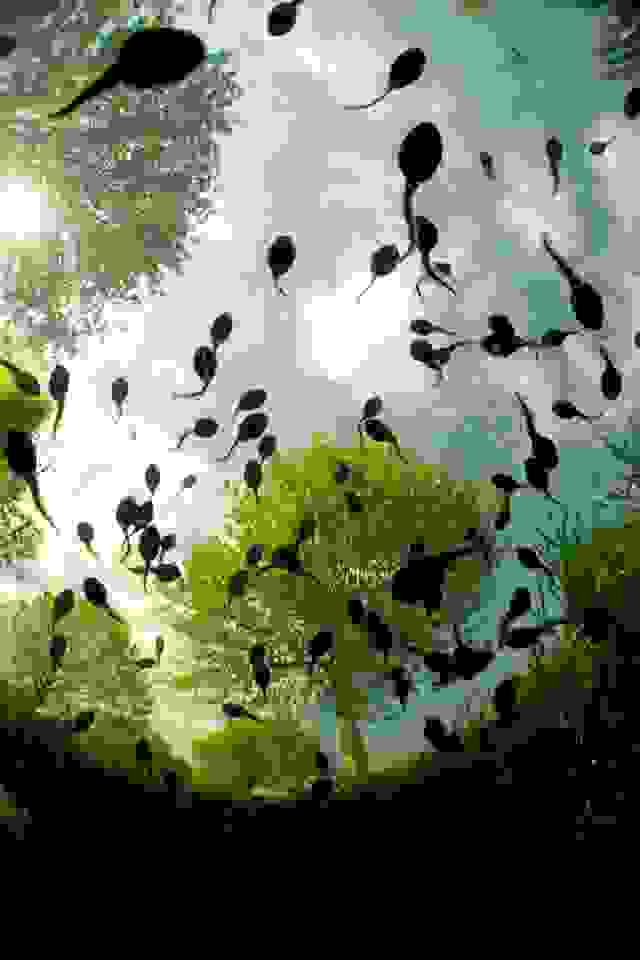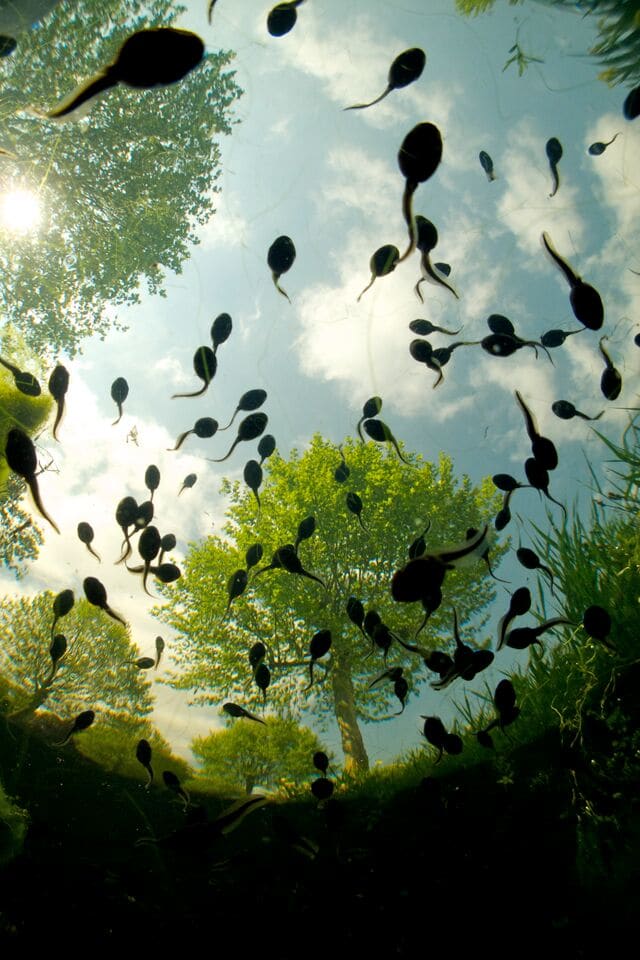 The winning shot was chosen from over 1,000 entries. It was taken looking through clear water at a sun-filled sky, showing a group of tadpoles in silhouette. The stunning image was captured by Belgian photographer Bert Willaert.
Unlike many wildlife photos that show rare animals in otherworldly habitats, "Tadpoles Overhead" uses a unique perspective to call attention to the beauty of what is otherwise an overlooked metamorphosis of common toads.
The goal, according to Mr. Willaert, was to show the world from the tadpoles' perspective and highlight a beautiful slice of nature that we would otherwise ignore. Here he is, quoted in the Royal Society's announcement:
"To conserve the natural world I think drawing attention to the beauty of these ordinary moments in our own neighborhoods, including our own backyards, is particularly important...I believe people will only conserve things when they know it exists — and how often will people have had snorkeled in their own garden pond?"
While the full gallery of submissions is not available online, the Royal Society has made the winning image and the 10 runners up available in a Flickr gallery. If you happen to live across the pond, you can also see the images for yourself at a free event on November 26th at The Royal Society.
We highly recommend checking out the images for yourself—they're all incredible. And as The Royal Society's motto reminds us, "Nullius in verba." Take nobody's word for it.
Related Video