Cameras
Interview: Sigma CEO Kazuto Yamaki Talks Company's Design Philosophy
We sit down with Sigma's CEO and owner for an exclusive interview at Photokina 2014.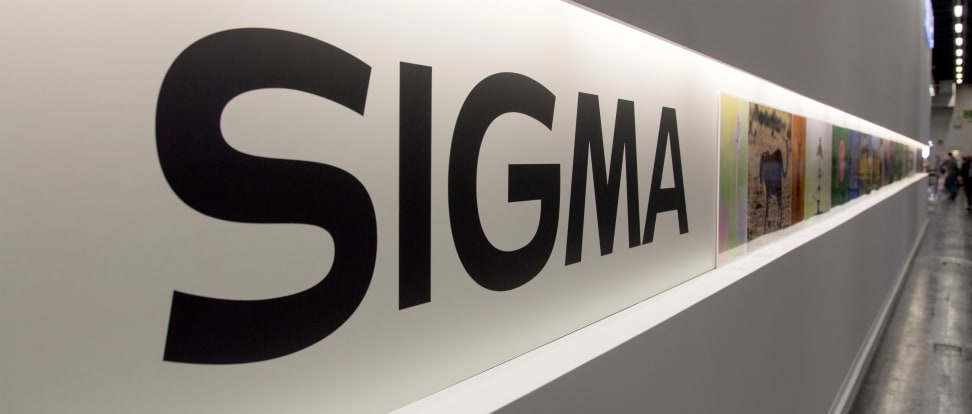 Credit:
We recently had a chance to sit down with Sigma CEO Kazuto Yamaki to discuss his company's recent successes, the unique new Quattro cameras, and Sigma's lens design philosophy. We also discussed Sigma's position as one of the rare companies in the industry that is privately owned, with all of the company's lenses produced at Sigma's Aizu factory in Japan.
Sigma's Art series lenses such as the 35mm f/1.4 and 50mm f/1.4 have been very well-received for their combination of price and performance, especially the 50mm. What was the mission when designing those lenses? Was your goal to hit a certain price point?
The mission was very simple. I just asked our optical engineer to make the best optical lenses, ever, in history. Before I became CEO of the company, I worked as a manager of the optical design division. And through such experience I realized that if I give a very simple mission… the engineer can do an excellent job. So, when we developed those lenses, I just asked the designers or engineers to make the best lens.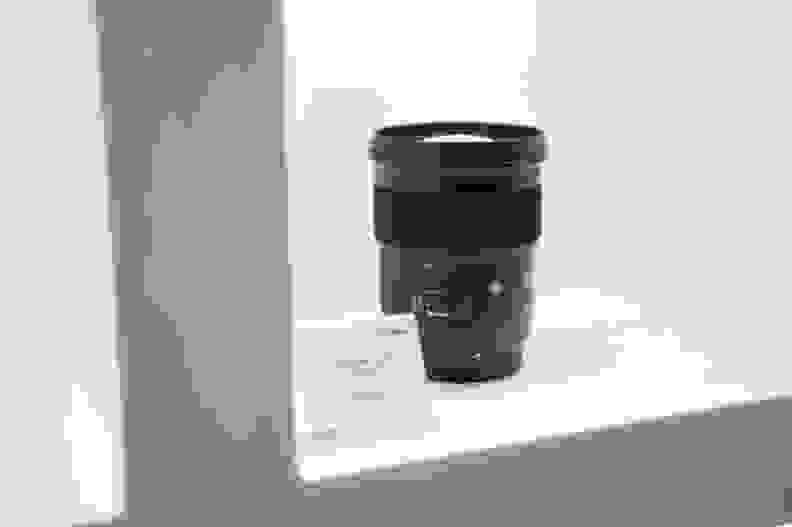 The Sigma 50mm f/1.4, in particular, is very well-praised and often compared to the Zeiss Otus 50mm f/1.4. How were you able to design a lens that competes on that level for a much lower cost?
That is a good question, but there are several reasons behind that. First of all I appreciate the skill of the staff at our factory. They are so experienced and [such] skilled workers, so they did not reject the design and the optical construction done by our optical designer.
I've heard that some factories reject optical designs because it's too difficult to make. So this 50mm 1.4 should be a bit challenging for the factory, but they accepted it, and made it. So that's one of the reasons.
And basically, our factory is a vertically integrated factory; we do almost everything in one single location [in the Aizu district, in Japan]. That's why we don't need to pay extra money to the suppliers. So that's why we can reduce the cost, that's the second reason.
On that note, Sigma's a family-owned company and uses primarily Japanese suppliers. What separates Sigma from your competition?
Me as a owner of the company or the CEO of the company, my first priority is to continue the business, to protect the employee and the employee's family. That's the first priority. It's much more important than making a higher turnover or higher profit.
So when, maybe 15 years ago, the Japanese Yen [had] appreciated, many Japanese companies off-shored their factories. We were also under strong pressure to do it, but we decided to stay in Japan because we wanted to protect our employees.
We were also under strong pressure to [off-shore], but we decided to stay in Japan because we wanted to protect our employees.
That's why we decided to change our main business domain from the volume segment to the high-end, premium segment. So we always prioritize the protection of the employee. That is probably the biggest difference [between Sigma and] other companies.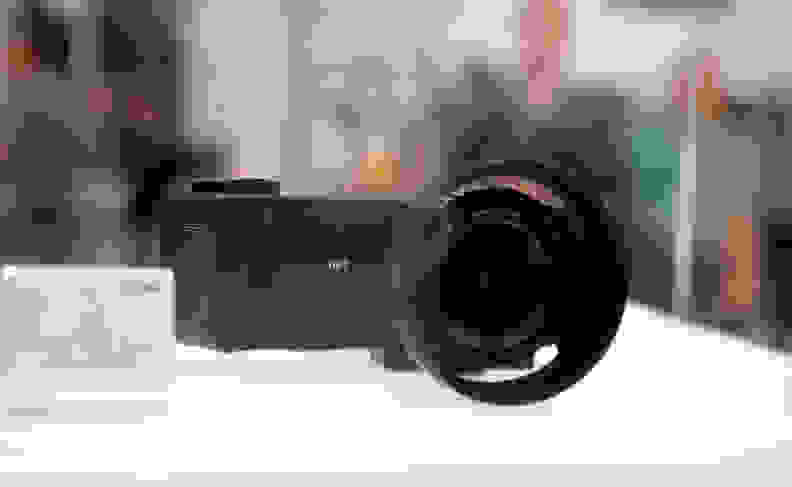 The Sigma Quattro is a very unique product. What was the reason for going with such a drastically different design?
First of all, we just discussed intensely what is the best shape to hold a camera stably. Because the Quattro camera has a very, very high resolution, such a tiny shake becomes visible in the image. So the first priority is to [provide the best grip for] the camera body. That's the first priority.
But also, this is a very, very unique camera. People say "compact digital camera," but it's not compact. The image quality is equivalent to, let's say, medium format. So there's no such camera in the industry, in my opinion. We thought [it'd be] exciting if the camera has a very unique design itself, which shows its uniqueness in the segment.
How long was the Quattro in development?
Probably nearly two years, because together with this camera project we developed a new sensor, the Quattro Sensor. And our friends at Foveon in Santa Clara developed this sensor. So it was a big project including the sensor development and camera development.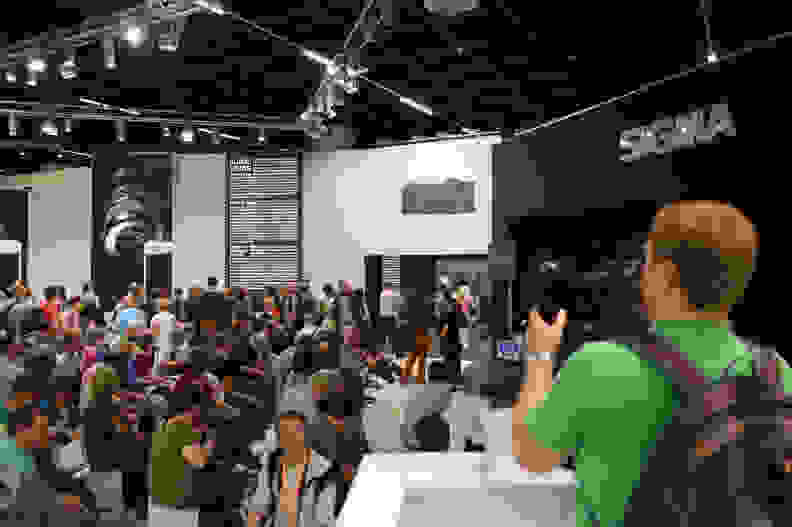 What are the challenges of developing for a Foveon sensor besides simply the high resolution?
There are many challenges, simply because we are the only company who are developing such technology. So it's not the matter of just the sensor, but also the image processor, image processing algorithm, everything must be done by Sigma and Foveon. It requires a lot of engineering resources. It's very challenging.
We have very, very loyal customers who have been using our cameras from the beginning and they are quite positive about the Quattro.
What's been the feedback so far from customers about the Quattro camera?
Basically, very positive. Some people say, "It's crazy, I like it!" Basically I think the customers like it, especially, we have—not a huge group—but we have very, very loyal customers who have been using our cameras from the beginning and they are quite positive about the Quattro and our direction. So I hope most of the customers like it.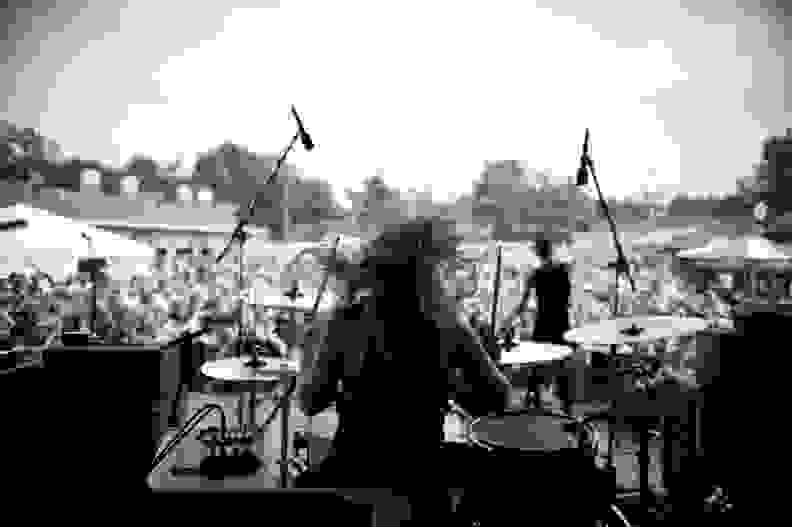 Another lens that's been very popular for you is the 18-35mm f/1.8—it's the first f/1.8 zoom lens, which makes it quite unique. What were the design challenges for such a lens?
The mission of the project is to develop the first f/1.8 zoom lens. So anything [that's a] "world's first" is really challenging, because there is no such product which we can compare it to. So that's always challenging. So when I started the project I told the engineer, "You don't need to care about the quality, because it's the world's first. It's really challenging. Your mission is just to make the lens f/1.8 zoom, period." And I did not expect, actually, that high quality! (laughs) But surprisingly our optical engineer did a really, really excellent job and he [gave it] really, really good performance.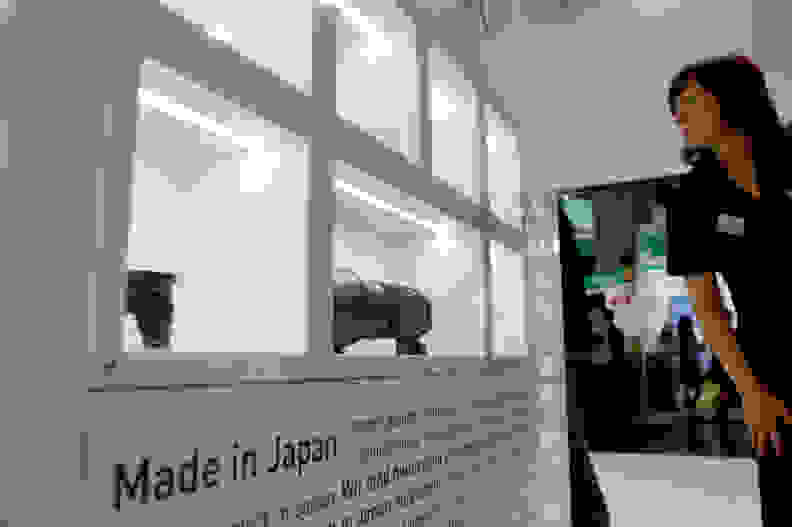 When I saw the data for the first time, I was really surprised to see it. I really said, "wow" when I saw the data from the optical design.
I think other people felt very similar and were surprised it would be so good given nothing like it had been made before. Some other lenses that are a little more affordable are your mirrorless lenses for Micro Four Thirds, such as the 60mm f/2.8. How successful have those lenses been?
I'm happy with the result of those lenses so far. Sigma's mission is to provide a high quality lens with an affordable price. In order to do that, we've made our organization very simple. We have a very small team for administration, a very small team for marketing and sales.
We mainly invest in the engineering part and also the manufacturing part so our mission is to provide a high quality lens at a very affordable price. So I think the customers of those lenses appreciate the performance and the price.
We've seen some data that shows mirrorless camera buyers don't buy as many lenses as DSLR owners. Have you seen any change in that trend recently?
I've seen the change, [over the past] one or two years. There are a lot of high-end compact system cameras and those users are buying more lenses. So I think the market is now changing.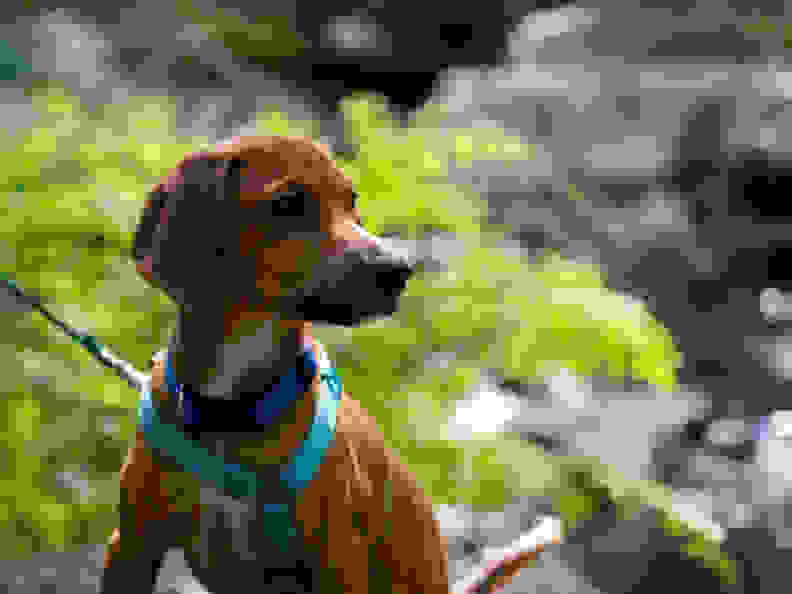 One of those high-end system cameras you mention is the Sony A7 series. Does Sigma have any plans to design any new FE lenses, or bring over any existing lenses to the FE mount?
I can't comment on any specific product, but in general we would like to expand our product lineup for compact system mirrorless cameras.
Sigma designs lenses for many different mounts and systems. Are there any specific mounts that are more challenging than others to design for? Are there any challenges in designing one lens that works across multiple mounts?
Every system has challenges, so I don't think any specific system has special challenges. We just make the best optics for each system.
So what's next for Sigma? What does 2015 hold for the company?
We will go for the same direction. To be honest, the market is now declining. But we strongly believe that if we just respect photographic culture, we can survive.
Respecting photographic culture means providing high quality equipment for the photo enthusiast. The market may change, but if only we focus on the quality for [such] customers we believe we can survive in the industry.
So in the future we'll continuously pursue quality and try hard to provide the best product to the customers.