Cameras
Is the Action-Cam Market Big Enough for Apple?
Here's a glimpse of the action-cam landscape currently dominated by GoPro.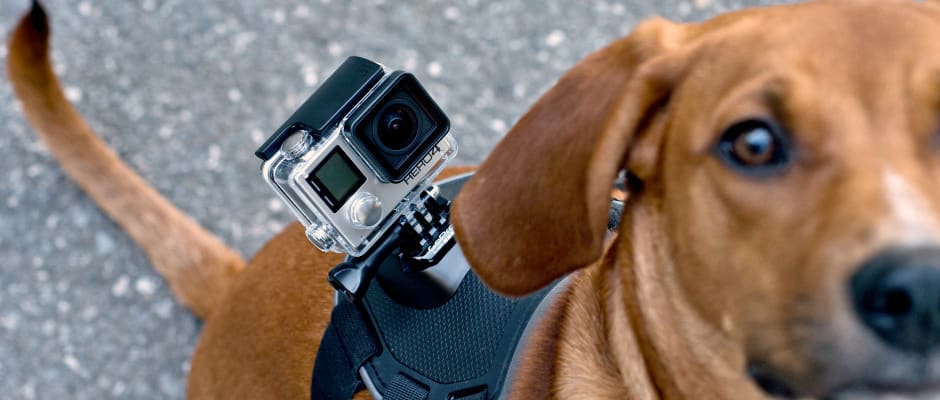 Credit:
Apple recently acquired a series of new patents, including one for a wearable camera, indicating that the California-based tech giant may aim to compete in the burgeoning action cam market.
The question remains whether the market fosters enough need diversity to allow multiple companies to co-exist—if not, a monopoly may be inevitable. We've reviewed a variety of action/sports camcorders over the last few years, but, so far, only GoPro has gained a serious foothold.
Contour, once a strong competitor to GoPro, closed its doors a couple years ago, only to reemerge with a small lineup of cameras in 2014. Likewise, Sony recently announced a new 4K Action Cam, but has previously been unable to gain much ground on GoPro—despite offering similar specifications and pricing.
So, it's clear that GoPro is the action-cam company to beat right now even though Sony's new 4K option looks promising. Here's what Apple may compete against:
---
GoPro Hero4 Black Edition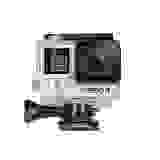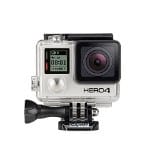 Released late last year, the GoPro Hero4 Black (MSRP $499.99) is the company's flagship action cam for 2014.
The Hero4 Black is a new-and-improved version of the company's Hero3+ Black from 2013, and features the same great combination of compact, rugged design and great features.
The Hero4 Black's only real problem—if you can call it that—was that it faced competition from GoPro's own 2013 options, which the company continued to produce and had dropped in price by late 2014.
---
GoPro Hero4 Silver Edition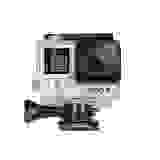 One step down from the Hero4 Black, the GoPro Hero4 Silver (MSRP $399.99) improves upon the company's midrange 2013 options with the introduction of a rear touchscreen LCD.
Many of the specs are comparable to 2013's Hero3+ Black. While the Hero4 Silver doesn't offer the flagship's 4K at 30fps recording, it nails down the more practical and consumer-friendly options, and maintains many of the same features.
---
GoPro Hero
Finally, the GoPro Hero is the company's entry-level option. It can be found online for as little as $129, and is the go-to choice for casual users looking to simply get a foot in the door. It still offers 1080p at 30fps or 720p at 60fps recording options, which are good enough for most consumers, but it lacks WiFi and the camera can't be removed from its waterproof case.
---
Sony FDR-X1000V
Recently debuted at CES, Sony's newest 4K Action Cam is in direct competition with the flagship GoPro Hero4 Black.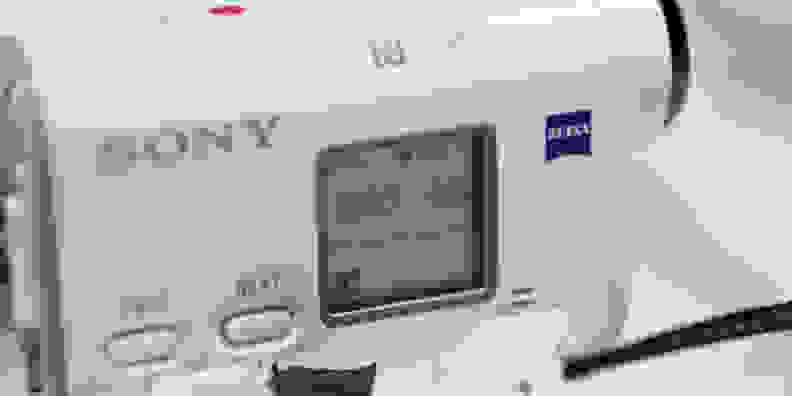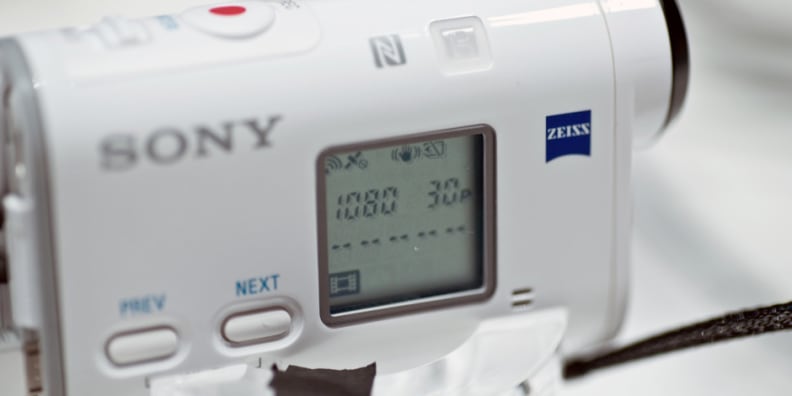 It boasts similar specs and features, but the design is tailored more towards mount flexibility (particularly for drones) than the Hero4 Black—at least according to Sony. The sleek, elongated shape is minimalist, and the bare-bones LCD display puts the focus on action rather than setup. Like the Hero4 Black, the FDR-X1000V starts at $499.