Cameras
LIFE's Classic Photo Essay That Shined a Harsh Light on Heroin Addiction
Bill Eppridge's iconic 1965 work documented the horrors of heroin addiction in New York City.

Credit:
"While there's Life, there's hope."
That was the original motto of LIFE Magazine, which after reforming under new ownership in 1936 would go on to document lives of people around the world—an unyielding look at the wondrous, the encouraging, and sometimes brutal realities of everyday life.
In 1965, Life Magazine ran a story featuring the photography of Bill Eppridge and following the lives of Johnny and Karen, two heroin addicts living together in "Needle Park"—an area in the Upper West Side of Manhattan in New York City. The photo essay, which ran along with an article written by Life Associate Editor James Mills, showed the Karen and Johnny in the throes of addiction doing what they could to survive.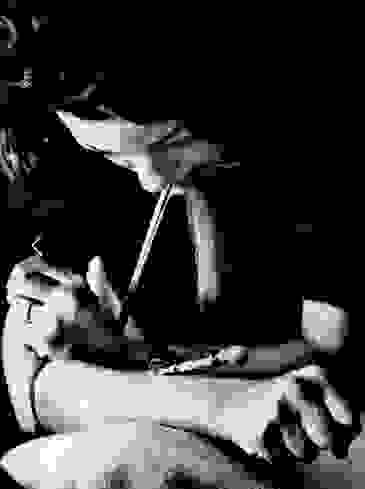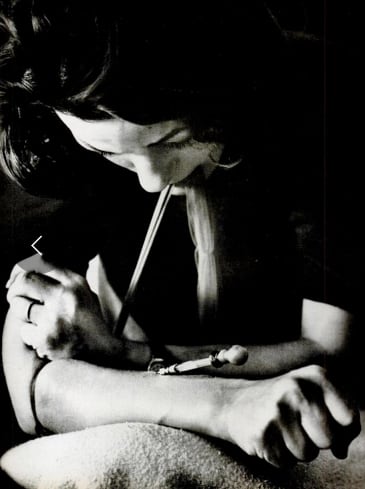 Opening with a shot of the two dressed up, strolling through the streets of New York City, they look like any other well-heeled couple out for a stroll. At the top of the page the couple's words tell a drastically different story: "We are animals in a world no one knows."
The essay documents the lives of Karen and Johnny as they cope with addiction and everything they must do to maintain their supply. Despite both coming from well-off families, Karen deals drugs and becomes a prostitute while Johnny resorts to stealing from cabs, eventually getting arrested for disorderly conduct.
While Johnny is in jail, Eppridge photographs a particularly powerful scene in a hotel room with Karen struggling to keep her dealer Billy alive after an overdose. After taking five tablets of the prescription drug Doriden, Billy mainlines a shot of heroin and nearly passes out. Karen spends two hours keeping Billy on his feet, shouting into his ear, doing anything to keep him awake:
Open your eyes, Billy. Try to wake up. You took too much stuff, Billy. Don't go to sleep–you might not wake up. You got to fight it Billy! Do you hear me, Billy? Billy. Do you hear me, Billy? You got to fight it. Billy? Billy?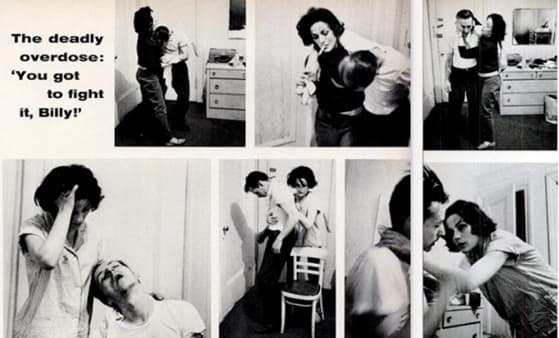 After two hours Billy finally can stand on his own. Karen is pictured laying on the bed watching Billy smoke a cigarette to right himself. Knowing Billy will survive, she does a shot of heroin herself. While there's life, there's hope.
Bill Eppridge photographed Karen and Johnny for three months while reporting on their lives. He blended in so well amongst the addicts after awhile that he was stopped by the cops who wanted to know where he stole his camera.
You took too much stuff, Billy. Don't go to sleep–you might not wake up.
As with any journalist, Eppridge faced moral dilemmas every day, particularly in deciding whether to call the police or continue photographing a man who may be dying from an overdose. In an interview with The Hunger, Eppridge recounts the moments leading up to that scene:
I was sitting in the lobby of the hotel, waiting for her to come down, and I got a phone call. It was Karen, she said, "You'd better come up here, we got a problem."

Her dealer had overdosed. The guy could have died. It was a big dilemma; Should I call the police or should I photograph it? I asked Karen how she felt about it and she said she could bring him 'round. So I took her word for it and didn't call 911. And she brought him around.

I constantly faced situations that bordered on illegal. It was hard having to make these kinds of decisions, but I think I made the right ones most of the time.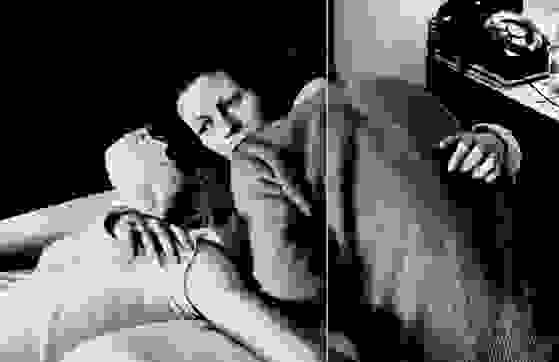 Bill Eppridge worked as a photographer and journalist for decades, and was perhaps best known for his photos of Robert Kennedy's assassination, taken in the kitchen immediately following the murder. He passed away this past October at the age of 75, leaving behind a legacy of fantastic work. The entire photo essay is well worth a look. While you'll have to pick up an old copy to read most of the story, you can view more of the images in full screen over on Life's website by going here.
(Editor's note: The original text of this article stated that Bill Eppridge lived with Karen and Johnny while photographing him. He did not. We regret the error.)