Cameras
Magical Photos Show Huskies Walking on Water
Man's best friend learns a new trick.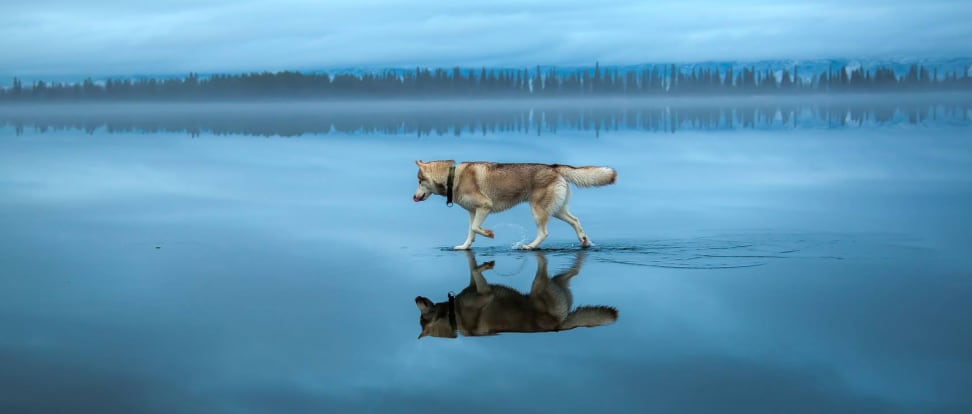 Credit:
Before we get into showing adorable photos of huskies, let's talk a bit about the man behind the camera, Fox Grom. Fox is an ATV driver and amateur photographer from Kirovsk, Russia—a town of just 28,000 people known for, well, not very much. Fox is a fun loving, family man whose huskies, Alaska and Blizzard, are constant subjects for his photography.
On what seemed like an ordinary day in Kirovsk, Fox and his duo of four-legged friends were out playing when they came across a uniquely frozen lake. I say "uniquely" because it also had a thin layer of water on top, creating a perfect mirror effect and the illusion of dogs walking on water. The effect resulted in some breathtaking images that we've posted below for your viewing pleasure.
If you'd like to see more of Fox's photography (or his huskies) you can check out his Facebook page.
Related Video