Cameras
NatGeo's Photos of the Year Will Blow You Away
Spectacularly eye-catching imagery, from city life to wildlife
Credit:
In 2006, National Geographic launched its annual international photography competition. Since then, the number of countries represented in the contest has soared from 18 to 150.
This year, the magazine received more than 9,200 entries, with both professional and amateur photographers amongst the ranks. The categories were simple: "People," "Places," and "Nature." From each category, the judges chose a single winner. From those, they picked the photo that would take home the Grand Prize.
Hong Kong resident Brian Yen captured the Grand Prize–winning image, depicting of a woman absorbed by the glow of her phone in a packed train. Describing the peculiar allure of his winning photo, Yen had this to say:
"In the last ten years, mobile data, smartphones and social networks have forever changed our existence. Although this woman stood at the center of a jam-packed train, the warm glow from her phone told the strangers around her that she wasn't really there. She managed to slip away from 'here' for a short moment; she's a node flickering on the social web, roaming the Earth, free as a butterfly. Our existence is no longer stuck to the physical here; we're free to run away, and run we will."
In the places category, Singaporean photographer Triston Yeo captured the winning image of a thermal spa in Budapest, Hungary. And in the nature group, the award went to a black and white image of a single wildebeest leaping from a ledge to join the rest of its herd. That image was shot by Belgian Nicole Cambré.
Check out the rest of the finalists at National Geographic's contest site.
---
The Winners
The Great Migration (Nature)
---
Bathing in Budapest (Places)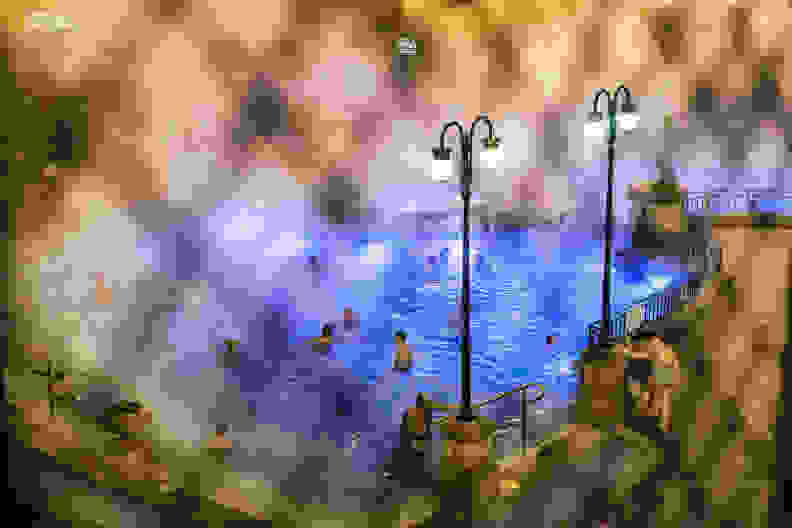 ---
A Node Glows in the Dark (People, Grand Prize)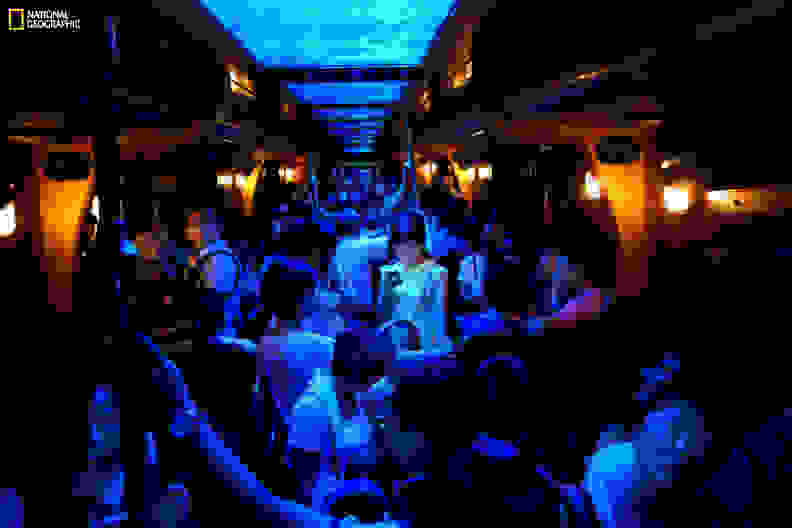 ---
Honorable Mentions
Biltigiri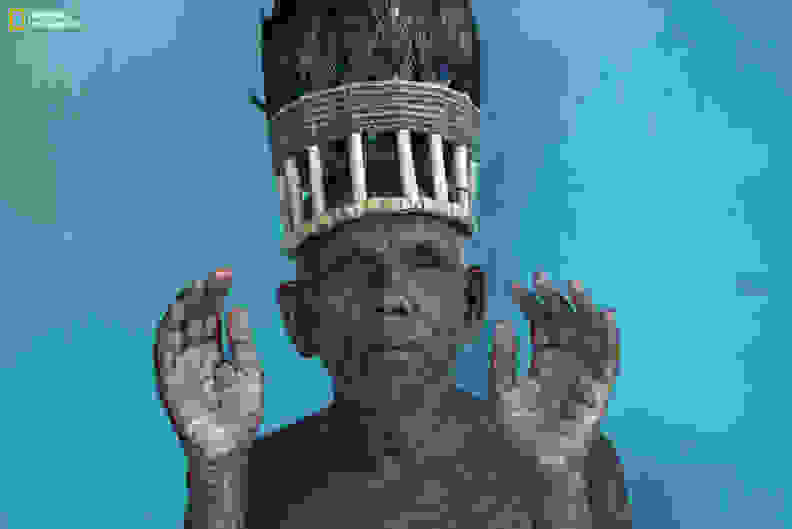 ---
Stag Deer Bellowing
---
Shoulder Check
---
The Storm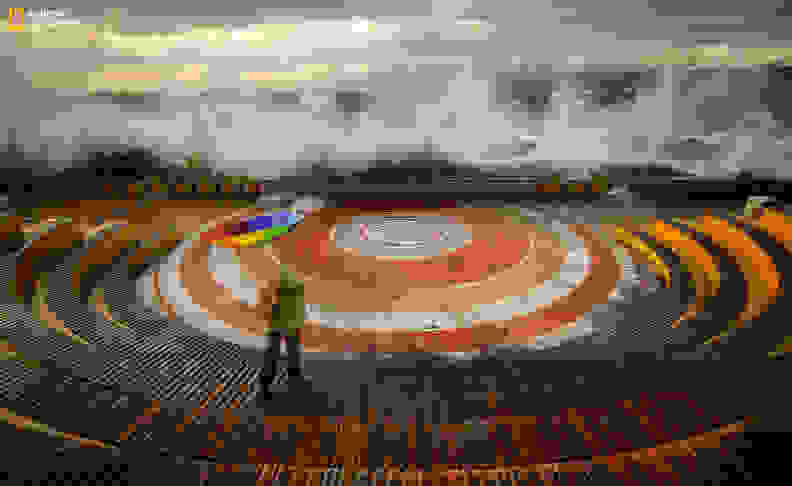 ---
Destroyed Homs