Cameras
New Sites Help You Avoid Wimpy Hotel WiFi
Hitting the road? These sites help you get online without headaches.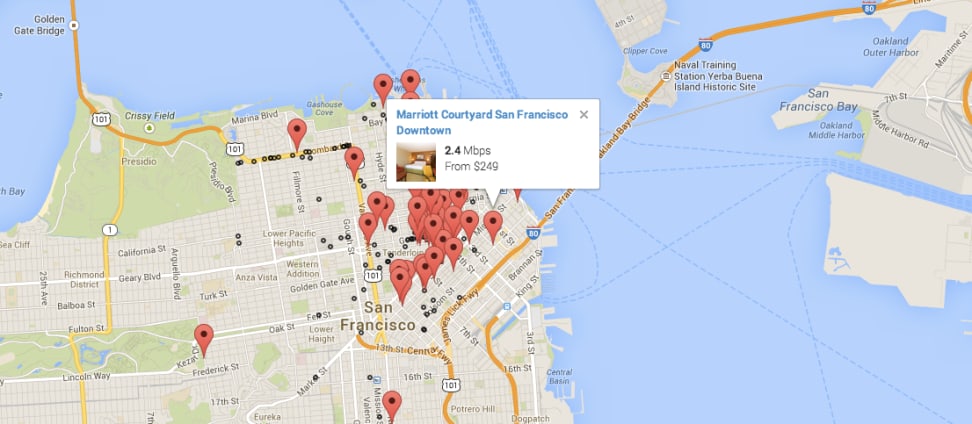 Credit:
As much as we like to get away from it all and leave the laptop at home, sometimes you just have to stay connected.
Maybe you're traveling for work, or maybe you're uploading those vacation pics and videos to update the family back home. Either way, nothing is more frustrating than trying to relax when your hotel wants to charge you $12 for the fastest internet speeds 1998 has to offer.
Two new websites are trying to make it easier to avoid these frustrating situations. Speedspot.org and HotelWiFiTest.com both launched last year, offering users the chance to run simple online speed tests while logged into their hotel's WiFi network. These tests anonymously check your connection speed, verify the hotel you're in, and log the results. The data is then compiled to create crowdsourced ratings for the performance of each hotel's network.
Next time you're trying to decide between two hotels for a work trip, why not pick the one that offers free, speedy WiFi?
The benefits are obvious: Next time you're trying to decide between two hotels for a work trip, why not pick the one that offers free, speedy WiFi? It seems like a little thing, but when you have to get some work done or want to video chat with someone back home, a solid connection can be invaluable. Plus, if you know you'll need WiFi every night, getting it for free could save you $10–15 per night.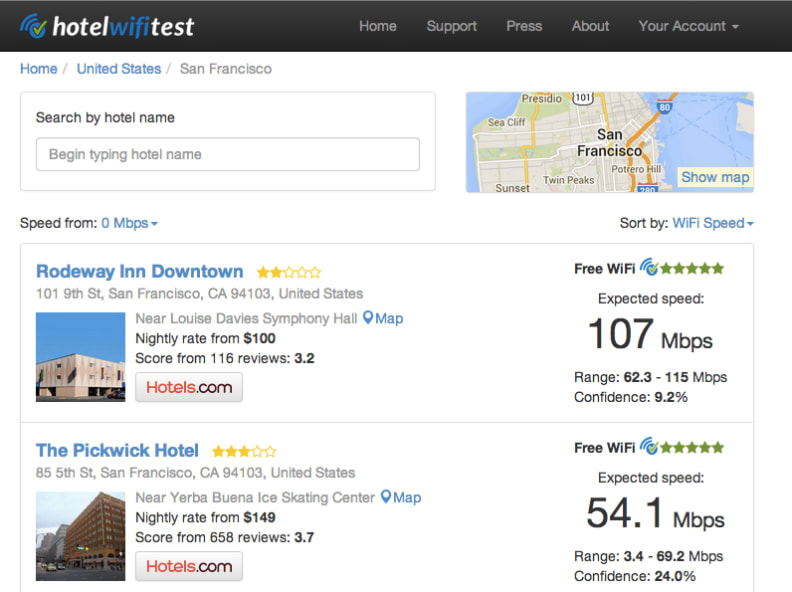 The president of HotelWiFiTest.com, Yaroslav Goncharov, said he and his colleagues started the site after noticing just how bad hotel WiFi performed, even at top-quality hotels:
Many of my colleagues and I make a lot of business trips around the world. It is amazing to see how different many things are in different parts on the world. Only one thing seems constant—hotel WiFi systems are usually unbelievable bad, even in the most upmarket hotels. One time when I stayed in five star hotel of a recognizable international chain, I tried to use a paid-for WiFi service which cost about USD$15. I was so annoyed because I could not complete my work as the WiFi speed was very poor. After that I decided enough was enough and set about solving this worldwide problem.
Though plenty of hotel review sites give users the ability to rate WiFi speeds and mention if it's included in the price of the room, Speedspot and Hotel WiFi Test put all that information in one place. And by having every user run the same tests, it also eliminates the bias inherent in personalized reviews.
The results so far have been intriguing: According to the data Hotel WiFi Test has collected so far, more expensive hotels don't necessarily offer the fastest connections.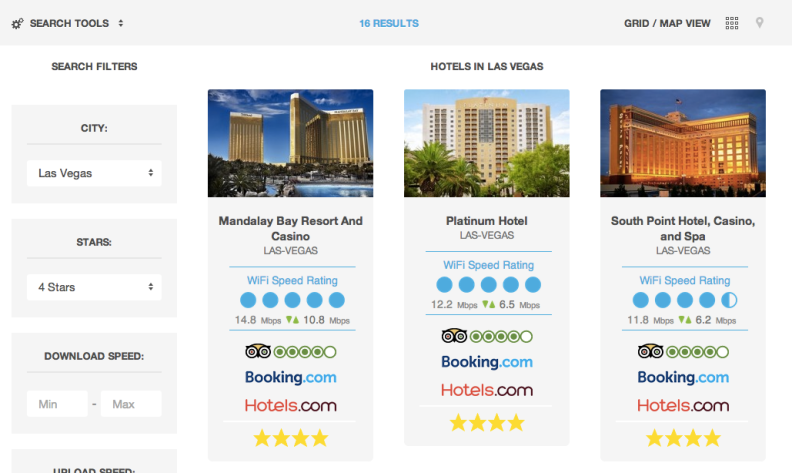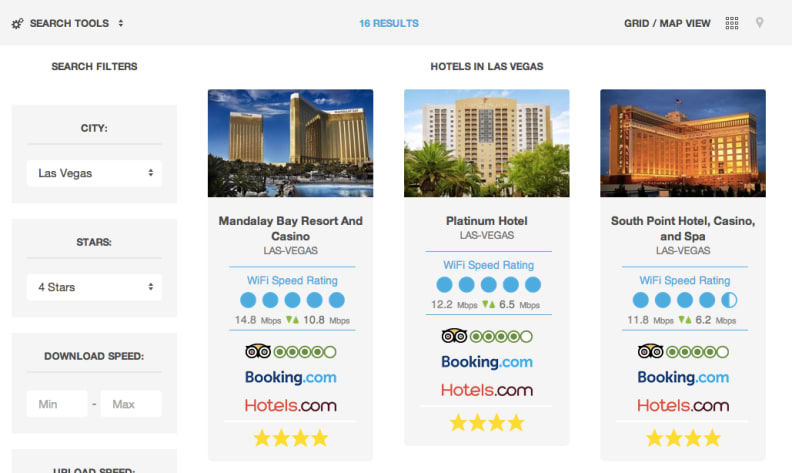 Is either site perfect? Not remotely. Both have navigation issues, but the biggest thing these sites still need is more time to collect data to build a more accurate picture of the quality of hotel WiFi. The more people log in and use these sites, the more information will be available to future travelers.
In the meantime, HotelWiFiTest.com also just rolled out a predictive algorithm that will try to guess what kind of speeds you can expect based on a number of factors, even if data hasn't been gathered about a specific hotel. For example, a brand-new location from a hotel chain known for speedy WiFi will rate higher than one from a chain with historically poor performance.
It's not perfect, but it fills in some of the gaps in the map, giving travelers just one more tool in their search for finding the best hotel around.
Via: Forbes