Cameras
Rugged Cameras for Outdoor Adventures
It takes a special kind of camera to capture sharp images and stunning video in the midst of extreme conditions. Scoop up one of these heavy-duty cameras before you scale a summit, catch a wave, or hit the slopes.
What do rock climbers, surfers, and snowboarders have in common? Their outdoor adventures could wreck their cameras. It takes a special kind of camera to capture sharp images and stunning video in the midst of extreme conditions. We've sent most of the world's heavy-duty cameras through our testing labs, and found the best of the best. Grab one before you scale a summit, catch a wave, or hit the slopes.
Action Camcorders
The wearable action camcorder genre has really taken off in the past few years, particularly among outdoor sports enthusiasts. Specialty retailers like REI and Eastern Mountain Sports are just as likely to stock these gadgets as are Amazon.com or Best Buy.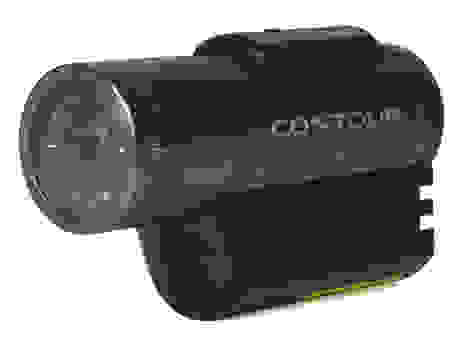 Most reviewers who have seen the GoPro Hero3 agree that it's the best action camcorder on the market. It's in our testing labs at the moment, and we're confident that it will be the wearable video camera to beat for at least the next several months. We also think that the Contour+2 is an excellent option. In particular, it stands out as the only model that's rugged without its case. Check out this video of an older Contour surviving an avalanche.
Just about all action cams come with a waterproof case. Some include mounting equipment, while others require you to purchase specific mounts a la carte. But whichever type of action cam you choose, there's a way to attach it to your head, helmet, or handlebars.
Tough Cams
Need to snap a few stills while you're pulling a stunt? Waterproof, shockproof, dustproof, and freezeproof tough-cams offer peace of mind in a pocket-sized body.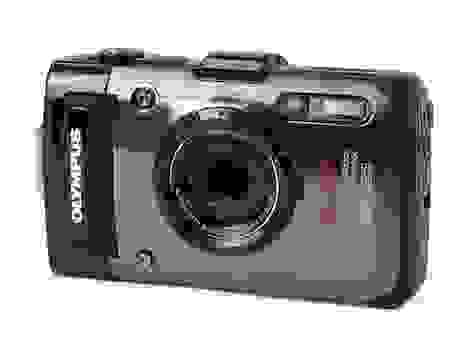 Image quality is usually a weak point with tough cams, but the Olympus Tough TG-1 flips that notion on its head. It's a great compact camera thanks to its up-to-date CMOS sensor, fast f/2.0 lens, and smooth user experience. And hey, it also happens to be built like an Abrams tank. It's more expensive than any of its peers, but it's money well-spent if you need go-anywhere capability in a point-and-shoot form factor. We also like the Sony Cyber-shot TX20, a truly ultra-compact camera that can survive a splash of water and a few bumps and bruises.
Weather-Resistant System Cameras
Interchangeable-lens cameras take much cleaner, clearer photos and videos than rugged compacts or wearable camcorders. But as soon as a dark cloud appears on the horizon or the tide comes a little too close, some expensive sharpshooters are in grave danger.
It doesn't have to be that way. Plenty of DSLR and mirrorless cameras are resistant to dust and moisture, at least enough to survive in a rain storm or on the beach. High-end professional cameras are almost always weather-sealed, but some more affordable models can stand up to the elements, too.
The Pentax K-30 is the latest in a long line of water-resistant cameras from the company. It's also the most affordable so far, yet manages to include many features found in higher-end Pentax models. A pair of our favorite mirrorless models are also built to be dust- and moisture-resistant. The Olympus OM-D EM-5 and Panasonic GH3 are fantastic cameras, period, and the weather-sealing is a cherry on top.
Cameras are only as weather-resistant as their lenses, and not all lenses are sealed. Not all Pentax K-30 kits come with weather-sealed lenses, for example. Make sure you're buying weather-resistant glass if you plan to take your camera into the elements.