Cameras
The 7 Best Cyber Weekend Camera Deals
In the no man's land between Black Friday and Cyber Monday, camera deals still roam free.

Credit:
With Black Friday slowly winding down, the dust has begun to settle over big-box store parking lots across this great land. With the doorbuster deals all done, one could be forgiven for thinking that the best course of action for savvy shoppers would be to return home, regroup, and wait till the inevitable camera sale bonanza Cyber Monday will bring.
But it seems Cyber Weekend is now a thing, so those looking for a good deal on a camera will be pleased to learn that this weekend still offers some great prices on enviable gear. Although a number of these deals are bound to expire over the course of the next few days, those looking for a bit of retail therapy should take heed.
Pentax K-5 II
Price: $599.00
Kit: Body-only
Store: B&H Photo Video
Despite the recent release of the Pentax K-3 (review coming soon!) the K-5 II is still an excellent camera for anyone looking for a rugged, prosumer DSLR. In our in-depth review, we were impressed with the camera's superb ergonomics, all-round weather sealing, and exceptional sharpness—so much so that we awarded it an an Editors' Choice badge back in February of 2013.
Camera superstore B&H is currently offering the K-5 II (body-only) at the surprisingly low price of $599. Although listed as a Black Friday deal, this offer is available until the 2nd of December, or while supplies last. The camera is also available in kit form, and can be paired with either the SMC DA 18-55mm f/3.5-5.6 AL WR, SMC DA 50mm f/1.8, or DA 35mm f/2.4 lenses. That said, we recommend using the $500 you'd save on the camera to invest in one of Pentax's excellent Limited prime lenses.
Canon EOS 60D
Price: $599.00
Kit: Body-only
Store: Adorama, Amazon, and B&H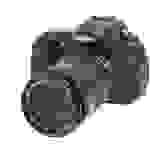 The Canon 60D may be a bit long in the tooth, but it can still be regarded as an excellent camera in its own right. Although recently usurped by the 70D—and its revolutionary Dual Pixel AF—the 60D is a great affordable choice for amateur photographers looking for a robust replacement for their entry-level Rebel. In fact we would go as far to recommend the 60D over any of the attractive Rebel holiday deals.
Adorama, Amazon, and B&H are currently selling the 60D (body-only) for a tempting $599.00, $300 down from the list price of $899.00. The camera is also available with the 18-135mm f/3.5-5.6 IS UD Standard Zoom lens($899.00) and EF-S 18-200mm f/3.5-5.6 IS Standard Zoom lens ($999.00).
Canon EOS 70D Printer Bundle
Price: $1,249.00
Kit: Body-only
Store: Adorama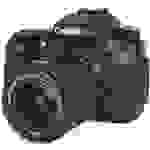 Speaking of the 70D, Adorama has the camera for $1,249.00 bundled with a EF-S 18-135mm F/3.5-5.6 IS STM lens, a Canon PIXMA PRO-100 inkjet printer, 50 sheets of Canon photo paper, as well as Adobe Elements 10 and Premier Elements 10. Considering that the camera-lens combo alone costs $200 more on Amazon, Adorama's deal looks almost too good to be true.
Predictably, there is a catch: Part of the discount involves a mail-in rebate, but for that price it may be worth the inconvenience of a trip to the post office and the interminable, possibly dicey wait for a check.
The camera itself features Canon's groundbreaking Dual Pixel AF technology, which allows for incredibly smooth autofocusing in video mode. Despite a few misgivings regarding missing features, we were impressed enough to give the 70D our Best High-End DSLR award for 2013.
Olympus OM-D E-M5
Price: $799.00
Kit: Body-only
Store: Adorama, Amazon, and B&H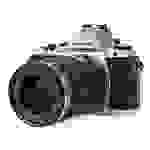 We certainly waxed lyrical about the Olympus OM-D E-M5 when we reviewed it back in 2012, and with good reason. Like the recently released OM-D E-M1, the E-M5 combines high-end performance with an appealing, retro-inspired aesthetic. Those looking for a more affordable gateway to the top tier of the Micro Four Thirds system would do well snap it up.
The camera is available from a number of retailers, including Adorama, Amazon, and B&H for just $799.00. That's $200 less than the current list price.
Panasonic Lumix DMC-G6
Price: $619.00
Kit: 14-42mm and 45-150mm lenses
Store: B&H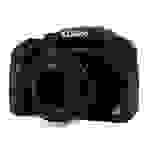 While not as attractive a proposition as the Olympus OM-D E-M5, the Panasonic Lumix DMC-G6 is a solid Micro Four Thirds camera in its own right. Although only a minor upgrade over the earlier G5, it offers a powerful mix of stills and video performance (we like to think of it as a mini-GH3), along with a few welcome additions such as WiFi connectivity, a capacitive touch screen, and a marvelous OLED EVF.
In fact, the majority of our reservations regarding the G6 involved the price, something that this deal from B&H remedies nicely. The camera superstore has shaved $330.00 off the list price, and is offering the Micro Four Thirds system camera along with the 14-42mm and 45-150mm lenses for only $619.00. That's one heck of a deal.
Nikon D7000
Price: $699.00
Kit: Body-only
Store: B&H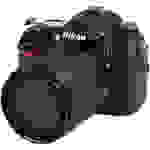 Like the Canon 60D, the Nikon D7000 is a bit past its prime, but that doesn't mean it isn't the right camera for someone out there. In fact, the D7000 is a great choice for cash-strapped Nikon users looking to take the plunge into the world of enthusiast-level DSLRs. It packs a great 16-megapixel APS-C sensor, Nikon's excellent 39-point autofocus system, and weather sealing to create a truly great all-around performance profile.
We'd recommend the Pentax K-5 II listed above over this option, since it's both newer and cheaper. But die-hard Nikonians might find B&H's offering body-only price of $699.00 too hard to resist. For them, there couldn't be a better time to purchase this time-tested gem.
Various Fujifilm Cameras
Price: Varies
Kit: Varies
Store: Amazon
Finally, we have this Fujifilm deal from Amazon. The choose-your-adventure style promotion allows you to combine either the X-Pro1, X-M1, X-E1, or new X-E2 body with with a number of heavily discounted Fujifilm lenses and accessories to create your dream kit.
We loved each of these cameras to a different degree, but the X-E1 seems to be the best bargain of the bunch. But regardless of which you pick, if you're in the market for one of Fuji's retro-gorgeous rangefinder-style mirrorless cameras this looks like the time to buy.
[Hero image: Flickr user "Andresv"]