Whether you're shopping for yourself or for someone else, there are few feelings worse than giving someone a brand-new camera, then watching them open the box and fumble around with no idea how to work the stupid thing. The truth is, whether you're talking about a DSLR or a point-and-shoot, ease of use isn't always a guarantee.
Between "smart" auto modes, green buttons, and iAuto modes, most cameras are always trying to simplify the experience for the user. Sometimes they succeed, but sometimes they only make things worse. To help sort out some of the confusion, we've picked a few of our favorite easy-to-use cameras built for the casual photographer in your life.
Canon ELPH 110 HS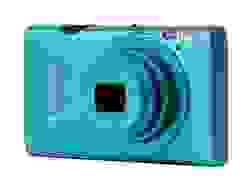 The Canon ELPH 110 HS is one of our favorite point-and-shoot cameras of 2011. The 110 HS is an affordable camera with solid image performance, easy handling, and a simple menu system. Canon's smart auto mode leaves all of the important focus and exposure decisions up to the camera, so you'll find it nearly impossible to screw up. Shutter lag is not a problem, either, so you'll get the picture you wanted.
---
Sony Alpha NEX-F3
The Sony Alpha NEX-F3 is arguably the friendliest, most approachable camera for casual photographers who want the photographic prowess of a system camera.
The user interface on this entry-level NEX model is not cluttered with many dedicated controls, using just a simple rear dial and directional pad with two context-sensitive buttons. The result is a refreshing user interface that is intuitive without being intimidating. The menu systems are about as clean and obvious as you'll find in an interchangeable-lens camera. Sony also provides in-camera shooting tips, a clever and reliable iAuto mode, and comfortable handling. And when you're feeling brave enough to start experimenting with hands-on controls, the NEX-F3 has all of the manual controls of a serious camera, too.
This recommendation also applies to most of Sony's other NEX models, including the NEX-5R, since they have very similar menu systems and physical designs.
---
Canon Rebel T3
The Canon Rebel T3 is a DSLR, which folks tend to assume will be more complicated than the compact cameras they're used to. This isn't the case with the T3, which features the manual controls you'd expect on a DSLR, but also many of the same auto modes and scene modes you've come to rely on with compacts. Those accustomed to any camera in the Canon lineup, big or small, will find the T3 uses many of the same symbols and terminology, as well.
You should still expect a learning curve compared to a basic compact, but the menu is clean, legible, and color-coded to indicate which type of option you're adjusting. The lack of a dedicated "help" button explaining what each menu option means is unfortunate, but the overall experience is about as simple as you'll find on a DSLR.
Our editors review and recommend products to help you buy the stuff you need. If you make a purchase by clicking one of our links, we may earn a small share of the revenue. Our picks and opinions are independent from any business incentives.