Cameras
The iconic D-Day photo that was nearly lost forever
Robert Capa's famous D-Day portrait was almost ruined before being seen.

Credit: Robert Capa / International Center of Photography
The invasion of France by Allied forces began on a Tuesday in June 70 years ago. Commonly referred to as "D-Day," the image of thousands of soldiers pouring out of boats, storming beaches under heavy gunfire from German forces is burned indelibly on most of our minds. But of the thousands of images from that day, one iconic photo stands out.
After working his way up the beach, famed war photographer Robert Capa pulled a young U.S. soldier out of the water who had bailed from his landing craft. Continuing towards the beach, Capa took a position and then did something unusual: He turned his back to the defending German forces. It was only then that he spotted PFC Huston S. Riley of Mercer Island, Washington—the soldier he'd just helped—and took his picture.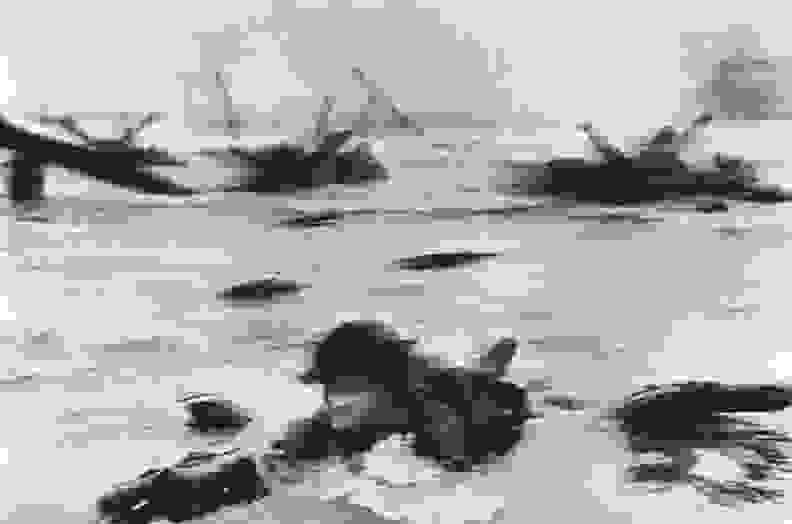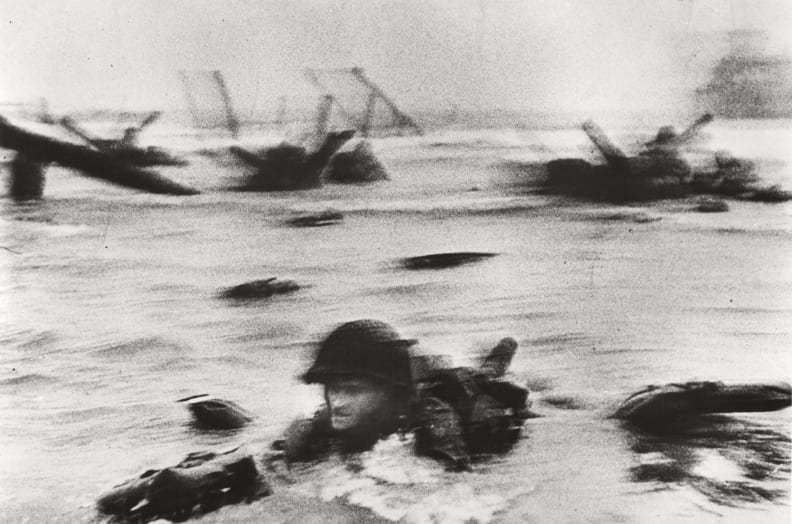 It was a day that began with an armada of over 5,000 vessels and 150,000 soldiers storming the beaches, and ended with more than 9,000 Allied casualties. By turning his back to the fighting, Capa was able to put a human face on a day that is most often discussed only in cold, unfeeling statistics. It's an amazing portrait by one of the best photographers of the 20th century. And it was nearly destroyed before anyone saw it.
Capa was working for Life Magazine at the time, embedded with invading infantry forces. After the fighting he had four rolls of 35mm film, which he express shipped back to Life's London offices. When the photo lab checked out the first roll of film, however, they found that the images were totally ruined. Left to dry too long by a rushed darkroom technician, the emulsion had run off the cellulose.
When the photo lab checked out the first roll of film, however, they found that the images were totally ruined.
The second roll? Also ruined. And the third. It appeared that all of Capa's images from one of the most important days of the century would never be seen. When Life's editors opened the fourth roll, however, they found 11 frames that had survived. Among those frames was a blurry, kinetic portrait of a young private from Mercer Island, Washington, struggling through the surf.
Robert Capa was born in Budapest, Hungary in 1913 to a family of tailors, passing away in 1954. Huston Riley was born in Mercer Island, Washington and lived his entire life in the house that his father built, passing away in 2011. In the end, PFC Riley was one of only nine men in his company to survive the deadly mission. Though they came from different backgrounds, on a Tuesday in June, 1944 they met on a beach in France and captured a moment that, 70 years later, lives on.
Editor's Note
This article was originally published on June 6, 2014.
June 6, 2016
Related Video