Cameras
When Stars Misalign: The Worst Celeb Tech Endorsements
Some stars shine dimmer than others.

Credit:
If there's one thing every celebrity has to be good at, it's selling stuff. They don't need to be able to sing, dance, or even act. If they can pull off a pretty smile for the camera while holding overpriced HDMI cables, they're getting paid.
Of course, not all celebrity endorsements are created equal. Sometimes, it's clearly the fault of the celebs. Other times, there's just no saving the product they're pushing. When a star-studded promotion falls flat, manufacturers lose a sale—but we get priceless entertainment.
Below is a list of oddball celebrity tech endorsements that left us scratching our heads. Some of them may be memorable, which some marketing classes count as success, but they certainly didn't convince us to buy anything.
House of Marley's Eco-Friendly Headphones
There are tons of celebrity-branded headphones to choose from: Dr.Dre, Snooki, and Snoop Dogg each have their own expert recommendations on the subject of aural pleasure, and they're universally awful.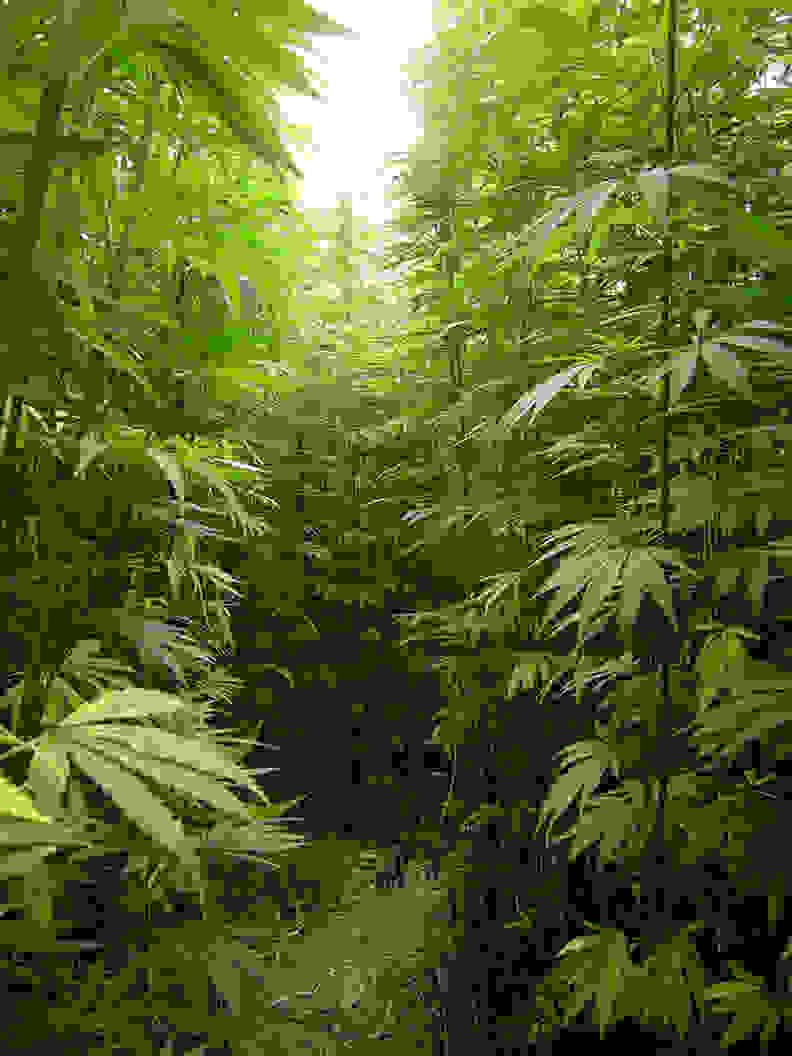 But if we have to pick one to highlight, our vote goes to House of Marley's line of "eco-friendly" music accessories. These products, bearing reggae legend Bob Marley's name and likeness, are made of ingredients such as recycled aluminum, canvas, FSC-certified wood, and hemp.
Usually, headphones are marketed by qualities like noise reduction and fashion appeal, and not environmental impact. This is probably the least ridiculous item on the list, though—if you're concerned about your carbon footprint, this is probably the greenest set of headphones you can buy. So go ahead and make Captain Planet proud.
Lady Gaga's Spy Glasses
If you're a camera enthusiast, or if you've followed the tech insanity of CES every year, you probably recognize this one. Post-bankruptcy Polaroid, which is basically Polaroid minus dignity (or Polaroid minus Polaroid), made Lady Gaga its creative director back in 2010. A year later, this monstrosity happened.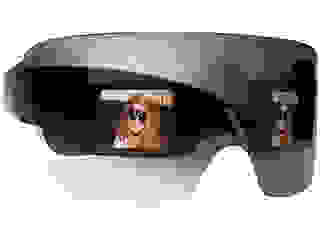 The GL20 camera sunglasses are a neat concept, lifted directly from our fantasies of being an international super spy. It's also a really old concept. The glasses were equipped with 1.5-inch OLED screens and a USB key for snapping, displaying, and transferring images quickly and conveniently. Peasants like us are forced to capture images using our boring old cameras.
There was no word on the quality of the images, battery life, or other technical details that a typical consumer would want to know. The fact that the product never shipped suggests that it was probably too impractical. If you want to dream, you can still view it in their store. It's listed for $499, but it's also out of stock.
Will.i.am Wins Contest for Dumbest Product Name
Perhaps you heard of the foto.sosho, from beloved philanthropist and entrepreneur will.i.am? There is literally enough wrong with it for its own article, so we'll just throw up some bullet points for those of you just tuning in:
• It is an iPhone case that looks like an old camera, complete with shutter button and interchangeable lenses (this is about the only good thing we could say about it)
• Only works on the iPhone 4 and 4S
• Built-in filter and social app is a crappy Instagram rip-off
• It costs $320
Seriously, why does this product exist?
Canon EOS Rebel T2i/550D, Dragon Edition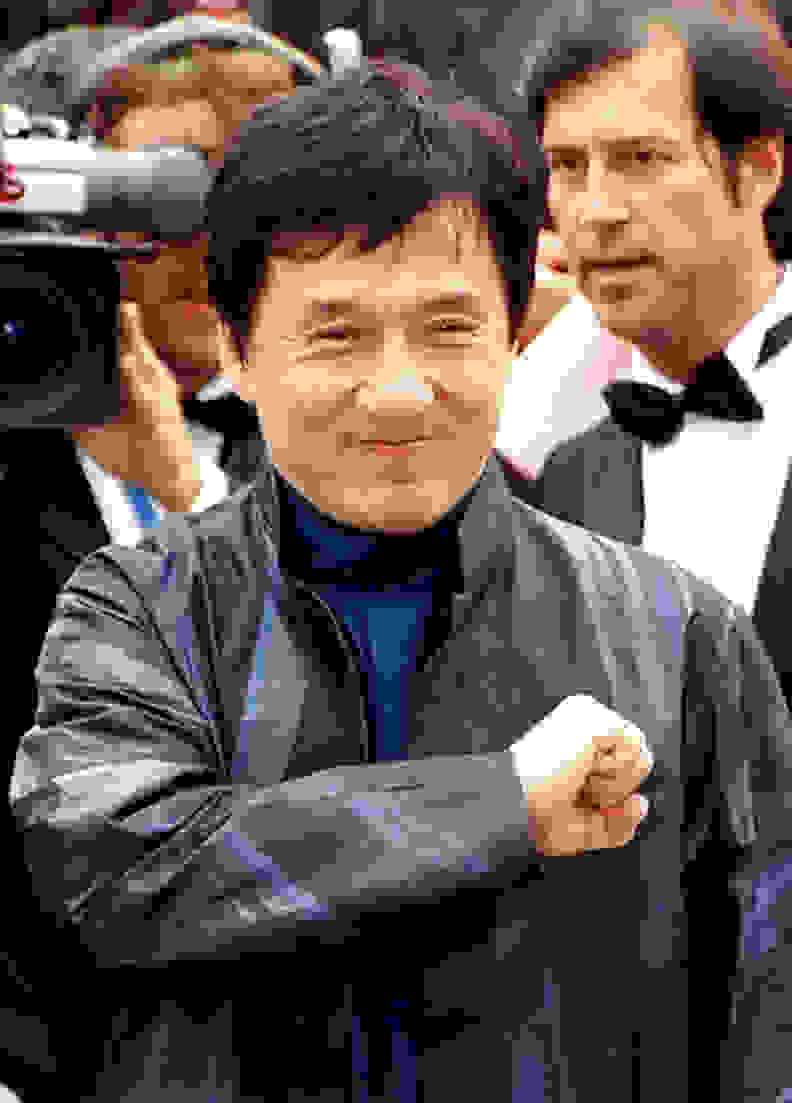 Some of you may actually own this camera, but chances are, you don't own the Jackie Chan edition. With only 2,010 units in existence, the "Eye of Dragon" EOS 550D is just like its non-action hero counterpart, but comes with a better kit lens, a neck strap, a photo album, and a leather case. It also cost 10,000 Chinese Yuan (about $1,467 USD).
While it's true that Jackie Chan will promote just about anything, we have to ask ourselves: Shouldn't everything have a "Jackie Chan edition?"
David Beckham is a Robot Sent from the Future
English footballer David Beckham stars in this commercial for the Motorola Aura cell phone. Perhaps more baffling than the $2,000 price tag is the commercial itself, which prominently features the topless midfielder looking like a cyborg while telling us absolutely nothing about the phone. In fact, if we didn't already know that Motorola made phones, we wouldn't have been able to figure out what the Aura is.
We actually found more useful information about the Aura from its wikipedia page than from Motorola's mothballed product page. But once we had the facts in hand, we quickly concluded that even back in 2008, you could have easily gotten a phone with more features for far cheaper, or even free with a contract. And even if you actually did drop two grand on this phone, you'd never get to find out if Beckham was sent back to protect or kill Sarah Connor.
Go Home, Kevin Spacey, You're Drunk
While we're on the topic of confusing commercials, you should watch this one featuring Kevin Spacey and the Olympus Pen E-P1. Maybe Olympus was trying to do what Apple did with Jeff Goldblum and the iMac back in the day—put a star on a white background and just have them talk.
Unfortunately, what they say has to make sense. If anyone can figure out what Spacey means by, "Camera ciao picture wow," please send us an e-mail. Our Reviewed.com cryptographers believe he's actually saying, "Camera chow," which really leaves more questions than answers.
Snoop Dogg Takes a Bite out of (Cyber)Crime
Rapper Snoop Lion (née Dogg) may be known for promoting Skullcandy headphones, but did you know he was also the spokesman for Norton Antivirus? The cyber security industry isn't known for having the best marketing campaigns, and Symantec's "Hack is Wack" promotion from 2010 was no exception.
The campaign consisted of a contest in which the rapper asked his fans to submit anti-cybercrime rap videos. For some reason, the fan response was pretty cold. Prizes included tickets to a Snoop concert, a laptop loaded with Norton Antivirus software, and a meet-and-greet with Snoop's management team. In other words, there was no prize.
Bill Gates is Bad at Shoe Shopping
Not only was Windows Vista one of the worst Windows operating systems in recent memory, but its ad campaign was also pretty bad. Even with comedian Jerry Seinfeld's endorsement, there was no way this commercial would convince people to upgrade from Windows XP.
The commercial is little more than 1.5 minutes of awkwardness between the two men, and has nothing substantive about Windows Vista. That's not to say the OS itself isn't substantive—Vista brought us wonderful things such as additional DRM restrictions, a resource-hungry graphical interface, and User Account Control, which asks permission for everything.
Maybe it's better that the commercial doesn't talk about Vista at all.
[Hero image: Wikipedia Commons "_elemenoh_"]