Cameras
White House Photog Shows off Best iPhone Shots of 2015
From Air Force One to Alaska, this iPhone has been through a lot.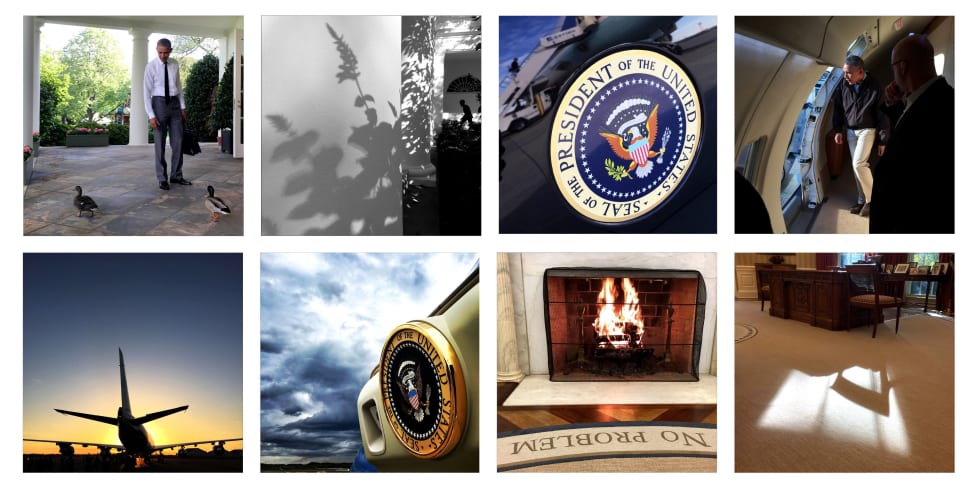 Credit: Pete Souza
White House Chief Photographer Pete Souza has a pretty cool job. He gets to document the daily lives of the Obama family, as well as the major events at the most important office building in the world.
While Souza typically relies on a variety of DSLRs and other cameras to do his job, in the last couple of years he's begun to utilize smartphones—specifically the iPhone—to take even more photos. He puts a lot of his work up on Instagram, captioning the photos himself and responding to comments.
To bring 2015 to a close, Souza has taken his favorite iPhone shots and collected them in a blog post on Medium.com.
Why just the iPhone? Because he respects the limitations that the gear puts on him, especially when he uses the square aspect ratio native to Instagram. In his own words:
"Many followers have inquired about whether a certain photograph is taken with an iPhone or DSLR (digital single lens reflex camera). In choosing the photographs for my year on Instagram, I decided to select only iPhone photographs that were captured in the square format on an iPhone. For many purists, the square format was the original inspiration for Instagram. And I certainly admire those that continue to post only square photos taken with a smart phone."
The collection is exceptional. Though the hallmarks of iPhone shots are present (blocky compression artifacts and image noise in dim light), Souza's craft shines through. You can check out the entire collection here.
Related Video