Looking to pick up a new camera on Black Friday? Here are a few camera deals that have caught our eye...
SLR Cameras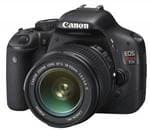 The Canon T2i is a great all-round SLR camera, and a few places are offering it at a lower than usual price. Best Buy will be selling it in their stores for $799.99, $50 off their usual price for the camera and 18 to 55mm zoom kit lens.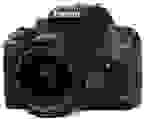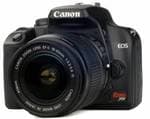 As an even cheaper alternative, Wal Mart is offering the Canon EOS Rebel XS with kit lens, 2GB SD card and a camera bag for $479.99, available right now. Best Buy will be offering a similar package at the same price, but only in their stores. Target is also offering the camera body and kit lens for $499.99 online right now.
Staples is offering $50 off the Nikon D3100 and kit lens, bringing the price down to $649.99. This deal is an online only deal that is available now.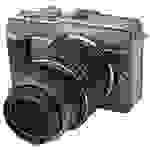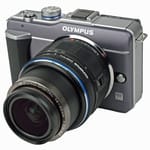 Although it is one of the older models in their lineup, the Olympus E-PL1 is being deeply discounted for the holiday, with Staples offering a kit including the camera and a 14-42mm lens, spare battery and a photo backpack for $499.99. You don't have to wait for that one: the deal is available now.
Point & Shoot Digital Cameras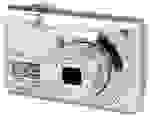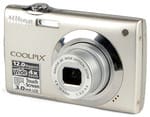 The Nikon S4000 is an excellent point & shoot camera that is being deeply discounted for Black Friday. Best Buy, Office Depot and Staples are all offering it for $129.99, while Best Buy is also offering an attractive package of the camera, a spare battery and a 4GB SDHC card for $159.99. These are all in-store deals: the online price is higher at the moment. The best current online offer we could find is $149.99 from Target.
The Canon SX130 is a mid-range point & shoot with a long 12x zoom that is being offered at several locations for a low price. Best Buy, OfficeMax and Staples will be selling it in stores for $179.99, $20 off the current price. Best Buy are also offering a package priced at $199.99 with a mini tripod, 4GB SDHC card and camera bag.
The Nikon Coolpix P100 is getting a few good deals as well, with Best Buy offering it for $349.99, or $399.99 with an 8GB SDHC card, tripod and camera bag.
Stay tuned to this page: we will be adding more deals as we find them. Have you found a good deal? Share it with the world in the comments section below!