March 1, 2006 - Today at PMA in Orlando, FL, Fuji has announced a price reduction for their FinePix S3 Pro, a digital SLR known for its Super CCD SR II imaging sensor with two photoreceptors per pixel—and excellent dynamic range.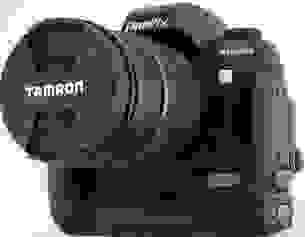 The S3 Pro, which had an MSRP of $2499 when it was first announced, is now going for only $1699—a price drop of $800, or over 30% in total. The new price of the S3 also covers an included AC adaptor and HS-V2 Hyper Utility software, which pulls EXIF data and includes a RAW converter. Both used to be optional accessories.
The 28.7 oz. S3 Pro sports 5 AF points and a Nikon F-mount for compatibility with D/G-type AF Nikkor lenses. It can shoot up to 6 JPEGs and 3 RAW at 1.4 frames per second with full dynamic range, or 7 RAW and 12 JPEGs at 2.5 fps with limited dynamic range. It offers ISOs up to 1600 and a shutter speed rage of 30 seconds to1/4000th of a second, plus a bulb setting and sync contact at 1/180. Like all Fujis, it is xD card compatible, and also takes CF and Microdrive.