Cameras
4 New Canon PowerShots Include 14x SX210, Touch-screen SD3500
Canon added four mid-range PowerShots to its lineup today, including the touch-screen SD3500 IS (shown), the 14x ultrazoom SX210 IS, and two additional ELPH models, the SD1400 IS and SD1300 IS
Canon added four mid-range PowerShots to its lineup today, including the touch-screen SD3500, the 14x ultrazoom SX210 IS, and two additional ELPH models, the SD1400 IS and SD1300 IS.
Several features introduced to the inexpensive A-series in January (see news story here) carry over to these more advanced cameras, including super vivid and poster effect scene modes, an improved smart flash exposure system and compatibility with SDXC memory cards, which have a theoretical 2-terabyte capacity and 64-gigabyte versions shipping soon.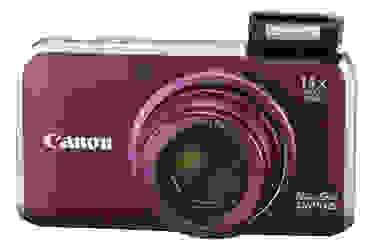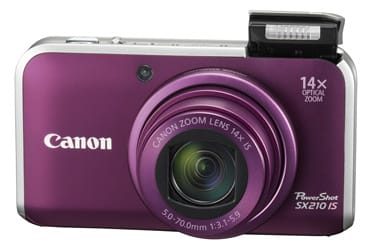 *The SX210 IS comes black, gold and purple. *
Three out of four of today's PowerShot introductions add an enhanced face detection system, which will automatically snap the shutter when the camera recognizes a smile or a wink. There are two more scene modes, Fish-eye (with adjustable distortion levels) and a miniature effect. Also in three out of four new models is a new Smart Shuffle playback mode, which will display four additional images similar to the current photo. The $299.99 SD 1300 IS is the odd camera out for these new features, and also the only new model without 720p video recording and HDMI output.
The SX210 will ship at the end of March; the others are scheduled for February availability.


The SD1400 IS (left) and SD1300 IS.