October 4, 2005 - Although Leica Camera of Australia has not put out an official press release, buzz has been circulating about the 8.4 megapixel (8 effective) Leica D-Lux 2. Sharing many elements with Panasonic's DMC-LX1, including the Leica DC Vario-Elmarit 6.3- 25.2 mm f /2.8-4.9 ASPH 4x optical zoom lens with a 28-112mm range, the chief difference between the two appears to be the D-Lux 2's cleaner styling and a scope accessory.
Like the DMC-LX1, the Leica D-Lux 2 has optical image stabilization, the ability to shoot in RAW, TIFF, and JPEG still image formats, the capability to shoot in 16:9, 3:2, or 4:3 aspect ratios, and a 60-1/2000th of a second shutter speed range. They share the same 1/1.65" CCD, and both have program, aperture priority, shutter priority, and manual exposure modes in addition to 14 shooting presets. Both cameras offer a movie mode with a top resolution of 848 x 480 in 16:9, and both are powered by a lithium-ion battery. Even the LCD is the same, with 207,000 pixels across 2.5 inches.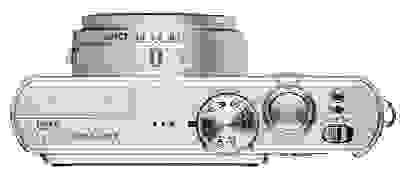 The D-Lux 2 does however lack the lateral black grip found on the DMC-LX1, making for an extremely sleek minimalist design that may be more appealing to those who want a camera with a less busy look. The D-Lux 2 is also compatible with the Digital Adapter 2, which according to Leica, "makes the camera ready for digiscoping – fantastic nature photographs through a spotting scope."