Cameras
Adobe Revises Photoshop Express Terms of Use
April 7, 2008 – Adobe has rewritten the terms and conditions for its Photoshop Express beta following customer criticism. The changes, which go into effect April 10, changes language users felt gave Adobe too much freedom to use images posted on Express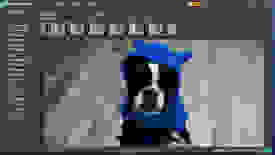 April 7, 2008 – Adobe has rewritten the terms and conditions for its Photoshop Express beta following customer criticism. The changes, which go into effect April 10, changes language users felt gave Adobe too much freedom to use images posted on Express. According to a release from Adobe, "the original terms of service implied things Adobe would never do with the content within Photoshop Express."
The clause that drew feedback from users was the following, which stated 'with respect to Your Content that you submit or make available for inclusion on publicly accessible areas of the Services, you grant Adobe a worldwide, royalty-free, nonexclusive, perpetual, irrevocable, and fully sublicensable license to use, distribute, derive revenue or other remuneration from, reproduce, modify, adapt, publish, translate, publicly perform and publicly display such Content (in whole or in part) and to incorporate such Content into other Materials or works in any format or medium now known or later developed.'
Adobe has since revised the terms of use, retaining only limited rights needed to run the service. If users terminate a Photoshop Express account, Adobe's rights, at that time, will also be terminated, meaning Adobe cannot claim ownership over users' content. The Shared Content clause was also edited to make it more clear to users the rights they're granting others when they allow their content to be shared publicly.
Photoshop Express, release in March, is a free in-browser image editing and storage program that allows users to edit images and post them into online galleries to share with others.
The changes, seen here, do not go into effect until April 10 so users dissatisfied with the changes have time to delete their accounts, according to Adobe.