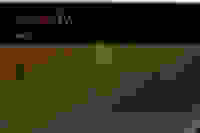 Adobe unveiled Adobe TV, a free online video resource yesterday. Adobe TV will offer expert instruction and inspiration about Adobe products by offering a virtual library of entertaining and instructional videos.
Adobe TV will feature four channels that will target, Photographers, Designers, Video Professionals, and Developers. Videos on http://tv.adobe.com can be sorted by Most Recent, Most Popular and Top Rated and one can also share their favourite programs with others by posting them to their blogs or Web sites, or e-mailing links to friends.
"Adobe TV is the online video source for anyone with wants to see how Adobe tools are being used to create stunning work," said Bob Donlon, executive producer for Adobe TV. "It brings together experts from Adobe and the creative community to inspire and teach how to get the most from the software that is empowering the delivery of high-impact print, online, video and mobile communications. It's also the perfect showcase for Adobe's broadcast video technologies in action."