Cameras
Apple Introduces Aperture 2 Photo Editing Software
Feb. 12, 2008 - Apple today launched Aperture 2, a new version of its popular photo editing and management software. Aperture 2 includes new imaging tools, a streamlined user interface, and faster, more powerful editing controls. Aperture 2 also allows us
*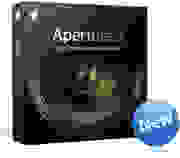 Feb. 12, 2008 - *Apple today launched Aperture 2, a new version of its popular photo editing and management software. Aperture 2 includes new imaging tools, a streamlined user interface, and faster, more powerful editing controls. Aperture 2 also allows users to directly post portfolios to their .Mac Web Galleries, as well as uploading to the web, iPhone, or iPod Touch. The software is currently available for $199, although owners of earlier Aperture software can upgrade for $99.
Aperture was first released in 2005, and version 1.5 was announced at Photokina in 2006. With the all-in-one ability to both edit, sort, store, and export JPEG and RAW files, Apple touts the many professional photographers who currently use the software to edit and manage their work.
Aperture 2 features the next generation of Apple's RAW-editing, allowing for further fine-tuning of images. Among the new editing tools is a feature to recover highlights, boost saturation without affecting skin tone, definition contrasting, vignette and devignette filers, and repair and retouch brushes to clear blemishes or sensor dust from images.
The user interface has been simplifed in Aperture 2, allowing users to switch between Viewer and Browser modes with one keystroke. A tabbed all-in-one display for library, metadata, and adjustment controls allows for easy switching between views. Aperture 2 also takes a page from the popular iPhoto software, modeling its All Projects view after iPhoto's Events view - this shows a poster photo for each project, allowing viewers to easily skim through photos inside each project. Aperture 2 also integrates iPhoto's browser into the program for easy access to the iPhoto library.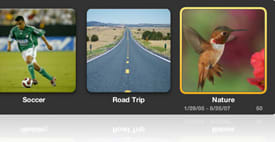 Multi-tasking is also made easier with Aperture 2, since users can caption images as they are being imported, and continue working while they are exporting images. RAW files can be easily previewed with Quick Preview, even before they have finished uploading, and the search options are faster and easier, even within a large library of photos.
As in prior Aperture releases, users can create photo books and online albums using the software. Aperture 2 contains new options for photo books, including new themes, tools, foil-stamped covers, and customized dust jackets.
More information about Apple's Aperture, along with a free 30-day trial, can be found here. The software is currently on sale for $199; or $99 as an upgrade for current Aperture software owners.