November 10, 2004– Magpix introduced a 3.1-megapixel digital camera binocular today, opening new ways to view and capture things like sporting events and wildlife watching. The Magpix SX3 has a 3.1-megapixel CMOS sensor and 10x optical zoom magnification. At $149, the binocular camera sports 10 x 25mm ruby coated lenses. This camera wasn't meant for macro shots, ranging from 45 feet to infinity. And it wasn't meant for dim lighting either; the camera automatically adjusts shutter speeds and apertures and does best in "bright daylight."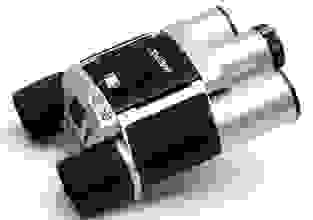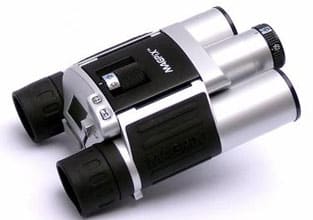 "The ability to take digital pictures represents the next evolution in binocular technology, adding an entirely new dimension of capabilities to outdoor observer activities," said Albert Ting, president of Magpix.
The Magpix SX3 is heading straight for the mainstream market: it will be available at Walmart immediately. This binocular camera does have features that will appeal to the average consumer. It has 16MB of internal memory, an SD/ MMC card slot, and a lightweight, yet sturdy design. The SX3 also has TV-out and USB connections.