Cameras
Canon Adds A570IS and A560 with Digic III Processor
Canon launches A570IS and A560 with latest generation of Digic III with face detection.
February 21, 2007 – In an update to their point-and-shoot line, Canon announced two new A-series cameras today, the PowerShot A570IS and the A560. The new 7.1-megapixel cameras, for the first time in the A-series line, come equipped with Canon's Digic III processors for face detection, among other features. The Canon A570IS carries optical image stabilization and will retail for $279.99, while the A560 will retail for $229.99, when the cameras become available in March.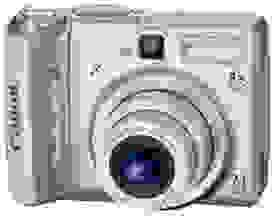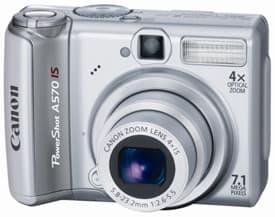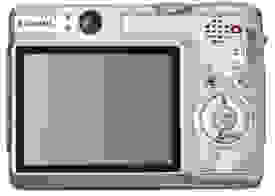 Canon's batch of cameras announced today, including the A570IS and S560, all include Canon's new Digic III processor.
"That's an important step forward compared to last year's products," said Canon director of media and consumer relations Chuck Westfall in an interview with DigitalCameraInfo.com. Canon's Digic III image processor includes its face detection technology, enhanced noise reduction, extended sensitivity to 1600 ISO, and longer battery life, according to Westfall.
The Canon PowerShot A570IS and the A560 feature similar body designs like the A550, announced in January. Both new cameras feature a 7.1-megapixel CCD sensor, 4x optical zoom lens, and an optical viewfinder, like the older model.
The new PowerShots improve most notably upon their predecessors with larger 2.5-inch, 115,000 pixel LCDs, and the enhanced features provided by the Digic III processor.
The A570IS includes full automatic and manual features including aperture priority and shutter priority modes. The A570IS has optical image stabilization and can accept external lenses for wide or telephoto shooting. Users can also opt to purchase an additional underwater housing accessory.
The Canon A570IS and A560 are compatible with SD, SDHC, and MMC memory and accepts AA batteries.
---
Canon PowerShot A570IS Key Features:
Optical viewfinder
4x optical zoom
Digic III processor with face detection
Manual and automatic controls
Optional Waterproof housing
Canon PowerShot A560 Key Features:
Optical viewfinder
4x optical zoom
Digic III processor with face detection