Cameras
Canon announces SX260 HS long-zoom, two WiFi ELPHs
A 20x zoomer for your pocket and two point-and-shoots that you may recognize from last month—now with touchscreens and WiFi that nobody asked for.
Canon just announced a handful of notable new PowerShots, including a pocket-sized long-zoomer and two WiFi-enabled ELPHs.
The PowerShot SX260 HS is Canon's latest travel zoom. It replaces last year's popular SX230 HS and shares a similar design. Some of the key specs are carried over as well, including a 12.1-megapixel CMOS sensor, 1080p HD video, and full manual controls.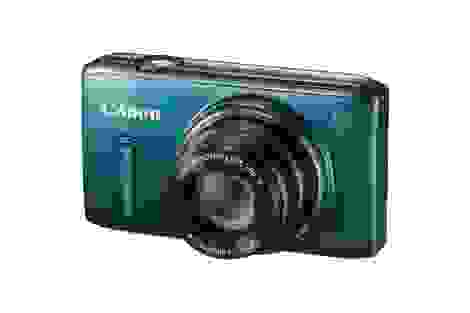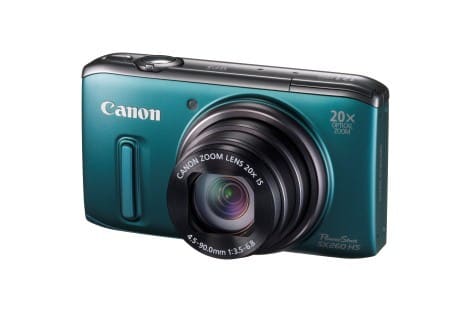 But this time around, the zoom range has been extended out to 20x (up from 14x) with a 25mm equivalent wide angle, while slimming the body down to about an inch and a quarter. The image processor has been updated to the Digic 5, which supposedly improves low-light photo quality and boosts the speed. The on-board GPS got a revamp, too.
While the SX260 HS doesn't have the "most" anything of this year's new batch of travel zooms, neither did its predecessor, and it still proved to be one of the better carry-anywhere, all-in-one cameras of 2011. The SX260 HS will be available in March for $349 in black, green, and red.
Canon also announced two additional ELPHs, but they aren't really new. The ELPH 530 HS is basically the same camera as the 520 HS announced a few weeks ago before CES 2012, just with a 3.2-inch touchscreen and built-in WiFi. Likewise, the ELPH 320 HS is a touch-based, WiFi-enabled version of the 110 HS, also announced at CES. The WiFi enables uploads to Canon iMAGE GATEWAY, sharing to social networks, and automatic PC backup on a home network.
It's a bit surprising to see Canon make a move like this. They usually shows a lot of restraint in their compact lineups, only offering up a few, well-defined models. As of late, they've upped their SKU-count, and given a lot of them some very similar model numbers—even when the cameras don't seem to have much in common.
Last year's ELPH 500 HS, for example, had a short zoom, touchscreen, and an f/2.0 lens. The ELPH 510 HS, 520 HS, and now 530 HS (all announced within the past six months) are long-zoomers. Having three similar models with similar names, all on the shelves at the same time will confuse shoppers. It seems even more foolish because touchscreens rarely work well on cameras and WiFi is an unproven feature—why flood the market with versions of products that nobody will want?
The ELPH 530 HS will be available this April for $349 in black and white shades. The ELPH 320 HS will ship this March in silver, black, blue, and pink for $279.
Official Press Release:

**NEW POWERSHOT LINEUP ENABLES PHOTOGRAPHERS TO STAY CONNECTED WHILE CAPTURING LEGENDARY CANON IMAGE QUALITY*
Highlighted Features include Wi-Fi, Powerful Optical Zoom and Ruggedness
LAKE SUCCESS, N.Y., February 7, 2012 – Canon U.S.A., Inc., a leader in digital imaging solutions, today announced the addition of four PowerShot digital cameras: the ELPH 530 HS, ELPH 320 HS, SX260 HS, and D20. Photographers no longer have to sacrifice image quality for the ability to instantly share images and videos with the use of the PowerShot ELPH 530 HS and ELPH 320 HS Wi-Fi enabled cameras. The PowerShot SX260 HS camera puts Canon's amazing optical reach into a pocket sized camera, with a 20x optical zoom (25mm to 500mm) letting you pull subjects in close. Designed for the adventurous photographer looking to take spectacular photos, the rugged PowerShot D20 camera is ideally suited for the backpacker, snowboarder or tropical-traveler.
"Canon wants to help people capture the best images possible with the ability to quickly and easily share them with the world. With new PowerShot features such as Wi-Fi connectivity, people can quickly upload and share images on social networks," said Yuichi Ishizuka, executive vice president and general manager, Imaging Technologies & Communications Group, Canon U.S.A. "Whether it's a powerful zoom, Wi-Fi or waterproof features, our new PowerShot lineup empowers people to be creative with their photography. There are good enough images and there are great images, we always aim to help people capture the best images."
Read more at www.usa.canon.com

*
{:{PhotoGallery article.attachments}:}