Cameras
Canon dips toes into tough-cam pool with PowerShot D20
After a few years out of the tough-cam game, Canon is back with outdoorsy PowerShot D20.
After a few years out of the game, the designers at Canon are dipping their toes back into the tough-cam pool. The PowerShot D20 is built to withstand the elements and general abuse. It's waterproof down to 32.8 feet, shockproof up to 4.9 feet, and freezeproof to 14 degrees. It isn't quite the toughest tough-cam on the market, but those are very respectable durability ratings.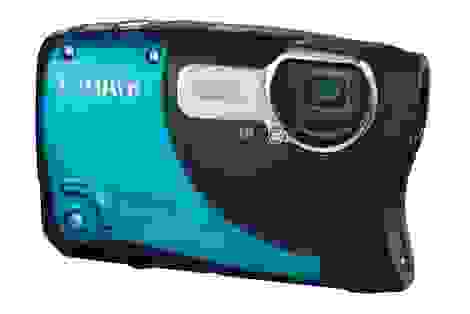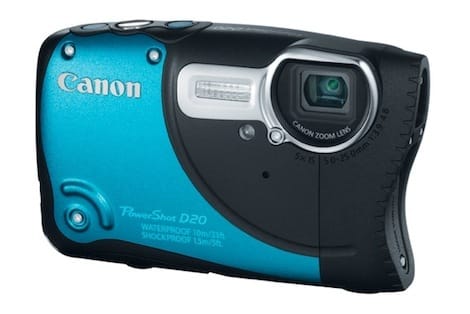 What's more, the D20 actually has the makings of an otherwise decent compact camera, complete with a speedy 12.1-megapixel CMOS sensor, a 5x zoom lens, optical image stabilization, 1080p HD video, and a Digic 4 image processor. It also has on-board GPS, complete with a logger and tracker—a smart feature for an outdoorsy camera, though the GPS does not work underwater, we're told.
Externally, the D20 looks a lot like its predecessor, the D10 from 2009—well, a bit tougher, less bulbous and toy-like. But the innards are significantly more advanced, and should contribute to much better image quality than what the older model could muster.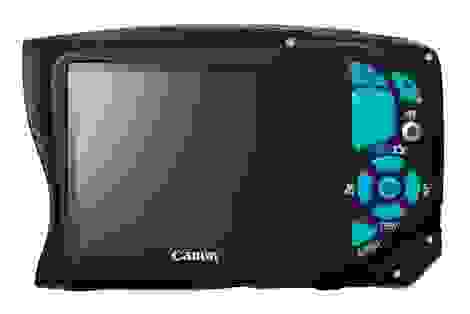 The tough-cam field is a crowded one this year—it's one of the few segments of the compact market that's actually growing—and the D20 will be up against some stiff competition. We'll get this one in for review as soon as possible.
Official Press Release:

**NEW POWERSHOT LINEUP ENABLES PHOTOGRAPHERS TO STAY CONNECTED WHILE CAPTURING LEGENDARY CANON IMAGE QUALITY*
Highlighted Features include Wi-Fi, Powerful Optical Zoom and Ruggedness
LAKE SUCCESS, N.Y., February 7, 2012 – Canon U.S.A., Inc., a leader in digital imaging solutions, today announced the addition of four PowerShot digital cameras: the ELPH 530 HS, ELPH 320 HS, SX260 HS, and D20. Photographers no longer have to sacrifice image quality for the ability to instantly share images and videos with the use of the PowerShot ELPH 530 HS and ELPH 320 HS Wi-Fi enabled cameras. The PowerShot SX260 HS camera puts Canon's amazing optical reach into a pocket sized camera, with a 20x optical zoom (25mm to 500mm) letting you pull subjects in close. Designed for the adventurous photographer looking to take spectacular photos, the rugged PowerShot D20 camera is ideally suited for the backpacker, snowboarder or tropical-traveler.
"Canon wants to help people capture the best images possible with the ability to quickly and easily share them with the world. With new PowerShot features such as Wi-Fi connectivity, people can quickly upload and share images on social networks," said Yuichi Ishizuka, executive vice president and general manager, Imaging Technologies & Communications Group, Canon U.S.A. "Whether it's a powerful zoom, Wi-Fi or waterproof features, our new PowerShot lineup empowers people to be creative with their photography. There are good enough images and there are great images, we always aim to help people capture the best images."
Read more at www.usa.canon.com

*
{:{PhotoGallery article.attachments}:}