Cameras
Canon Experience Center Lands in the U.S.
Come for the camera repairs, stay for the diversions.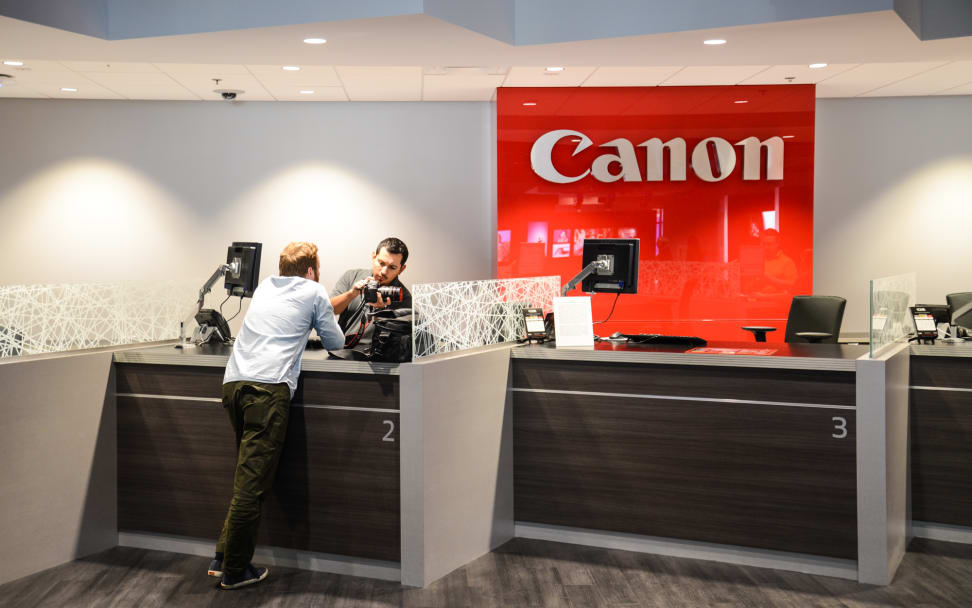 Credit:
If I'm lucky, my favorite camera will never have to go to the doctor. But if it did, it's hard to imagine a better spot to recuperate than the Canon Experience Center, a gleaming, new facility that celebrated its grand opening on November 5th.
But the center does a lot more than care for sick equipment. Think Apple Store, minus the retail aspect, but with extra coddling for Canon U.S.A.'s most-loyal customers.
Located in Costa Mesa, Calif., the 38,000-square-foot Canon Experience Center is the first of its kind in the U.S., following the debut of a similar (but much smaller) facility in Calgary, Canada.
Although Canon has had a service facility in nearby Irvine for more than 20 years, this new location multitasks. In addition to housing repair facilities and staff, the Costa Mesa center hosts workshops, has on-site customer relations reps, and features an interactive showroom stocked with a range of Canon products for hands-on demos.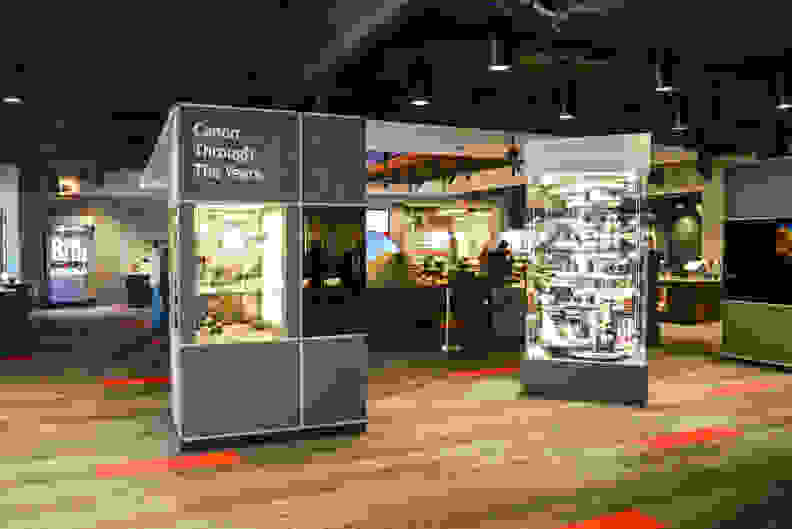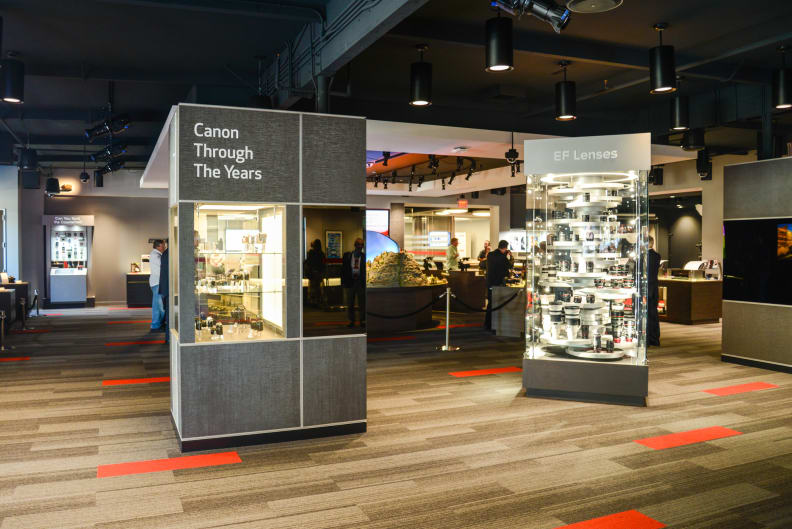 "It's the first time we've brought education, service and support under one roof at this scale," explained Chris Canada, supervisor of Factory Service Support.
Following the ribbon cutting, Canada provided visiting media with a behind-the-scenes tour of the site.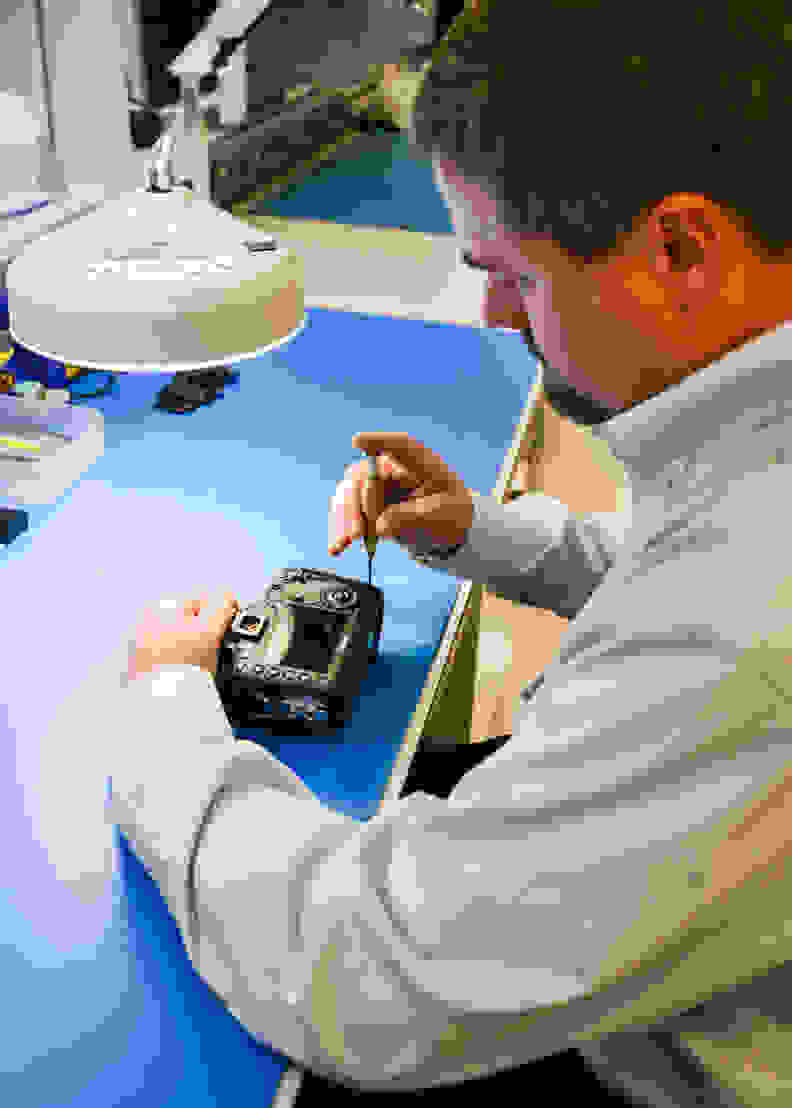 Our first stop was the heart of the operation: the main product repair room. Here, 36 service technicians inspect, adjust and repair cameras, lenses and video cameras. DSLRs make up 44 percent of the patients — about 1,900 repairs per month, based on the Irvine location's track record. Lenses rank a close second, making up 40 percent of the overall repairs.
What's the No. 1 reason for repairs? Eighty-four percent were damaged by being dropped. Alas, only 16% of the items received are under warranty.
A series of darkrooms — including an 85-foot-long lens room — are used to evaluate, adjust and calibrate professional Broadcast and Cinema lenses.
Turnaround times are swift. The general public can expect equipment to be serviced in three to four days. Members of Canon Professional Services (CPS) — a professional shooters' club offering discounted repair costs, 24/7 tech support and loaner equipment — are quoted one to three days for repairs, though the internal target is to get everything out the door in two days.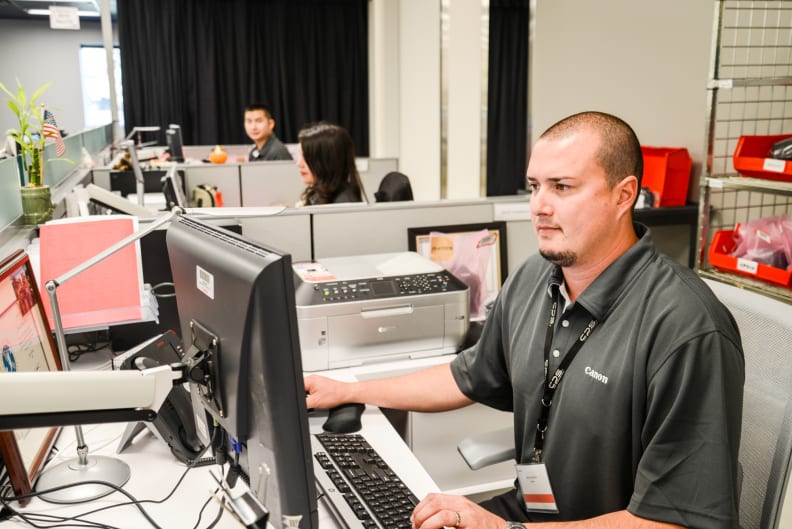 Of course, Costa Mesa isn't the only place in the U.S. where Canon repairs are handled. Additional camera and lens service facilities for both professional and consumer clients are located in Jamesburg, New Jersey; Itasca, Illinois; and Newport News, Virginia. The Costa Mesa facility will also help train staff from other Canon service centers in the Americas.
Many visitors to the Canon Experience Center will be coming for professional seminars and career development. There's a photo studio to provide working space for educational workshops from Canon Live Learning and presentations by Canon Explorers of Light, along with a 35-seat theater.
Although you can try out much of the equipment before you buy, you can't purchase anything at the Costa Mesa location. Instead, reps will refer you to authorized retailers. The staff is dedicated to sharing tips and providing other resources for visitors. I looked around and, before I knew it, found myself seduced by the possibilities offered by Canon's print-production devices.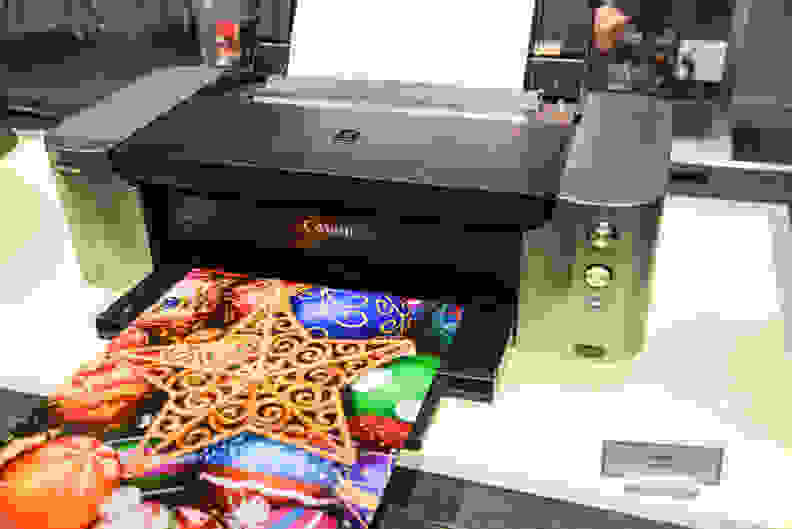 With brilliantly hued photos spooling quickly off their rollers, these printers were hard to miss, showcasing the crisp quality and rich color palettes available from Canon gear. The starter model lists for $499, making these professional printers unexpectedly attainable for home use.
"In the printing industry, quality went up and prices came down," said Nick Ryan, marketing associate specialist for professional printers.
For a few minutes, I was sold. But with such quality eye candy for photo geeks on hand, maybe it was a good thing there was no cash register in sight at the Canon Experience Center.