Cameras
Canon Launches Company's First Mirrorless Camera, the EOS M
Canon announced today the launch of their first mirrorless camera, the EOS M. We've gone hands-on with the product personally, read on for the full announcement and our impressions of Canon's entry into the hot mirrorless camera market.
Canon has just announced the launch of their first mirrorless camera, the EOS M, sporting an all-new lens mount and internal hardware that places it right alongside the company's mid-range DSLR lineup. Read our hands-on preview here.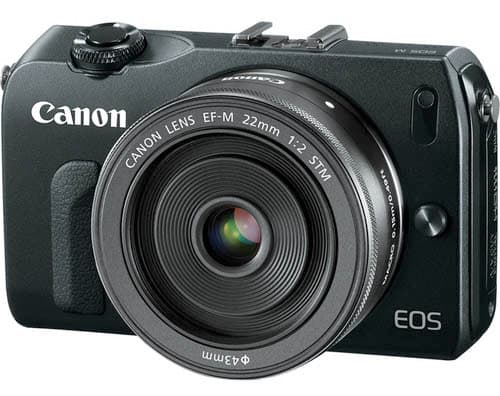 The EOS M will debut this October for a retail MSRP of $799.99 with a 22mm f/2.0 lens and the same 18-megapixel APS-C image sensor as the Canon Rebel T4i. In addition, Canon will release a standard 18-55mm f/3.5-5.6 kit lens for the new mount, dubbed EF-M to complement the company's line of EF/EF-S lenses. The EF-M mount is compatible with all EF/EF-S lenses through the use of an optional lens adapter, which Canon will be available for an MSRP of $199.99.
We were allowed hands-on time with the Canon EOS M last week and were able to shoot with the camera for an extended period of time. We found the camera to be, in short, a compact mix between the Canon S100 and the Rebel T4i. Housing many of the more advanced features of the T4i—3-inch 1.04-million dot touchscreen display, the aforementioned image sensor, DIGIC V image processor, and on-chip hybrid autofocus—the EOS M is not much larger than the S100.
While it lacks the retro-inspired design and electronic viewfinder that the enthusiast photographer crowd have been clamoring for, the EOS M takes the guts of the T4i and puts them in a body not much larger than your standard point-and-shoot.
That's just the tip of the iceberg for this new product, however. For a full breakdown of the Canon EOS M as well as the new EF-M lens mount and launch lenses, head over to our first impressions review.
For the full press release on the EOS M from Canon, head over to their press website here.