Cameras
Canon Offers to Fix EOS-1D Mark III and EOS-1Ds Mark III Mirror Issue
Canon has issued a service notice regarding the EOS-1D Mark III and EOS-1Ds Mark III digital SLR cameras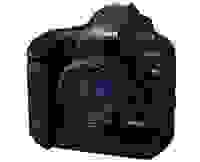 Canon has issued a service notice regarding the EOS-1D Mark III and EOS-1Ds Mark III digital SLR cameras. According to Canon, an abnormal mirror operation occurs in some of the models and the camera displays the following:
"Err 99 Shooting is not possible. Turn the power switch to and again or re-install the battery".
Free repairs will be provided to affected products.
Contact Information for Inquiries
Customer Support Center
1-866-207-9570 (toll free)
8:00 a.m. - Midnight, EST (M-F)
10:00 a.m. - 8:00 p.m., EST (Sat.)
Email: carecenter@cits.canon.com