*February 21, 2006 – *With the announcement of another Canon DSLR, the company also introduced two new lenses. Both lenses have large apertures and compatibility with all EF mounts, including the one on today's newly announced EOS 30D.
The Canon EF-S 17-55 mm lens has an f/2.8 aperture and an image stabilization system that can correct to an equivalent of up to three shutter speed stops. This standard zoom lens is slated to sell for $1,149 in mid-March.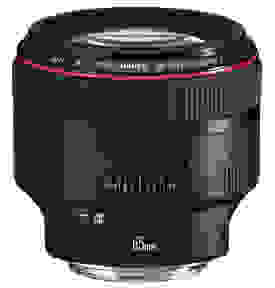 Also making its debut in March is the Canon EF 85 mm, f/1.2L II USM lens. This is a direct descendent of the first generation 85mm lens introduced in 1989. The new lens is much improved, though. Its auto focus speed is 1.8x faster, it is more power-efficient, it provides distance information to the flash, and has improved glass coatings to reduce ghosting and lens flare. The 85mm lens is constructed from 8 elements in 7 groups, just as its 1989 sibling. The new lens will retail for $2,099.