Cameras
Canon Recalls Thousands of Rebel T4i DSLR Cameras
A manufacturing defect in the rubber grips may cause a chemical reaction, turning the grip areas white.
Canon has issued a recall for certain EOS Rebel T4i DSLR cameras, according to a statement released by the company.
The rubber grip on some EOS Rebel T4i units can turn white due to a chemical reaction with the "rubber accelerator and other substances," and in some cases cause a skin rash or allergic reaction. The white substance, zinc bis, is not used in the manufacturing process but can form with use, especially in high humidity and high temperature environments.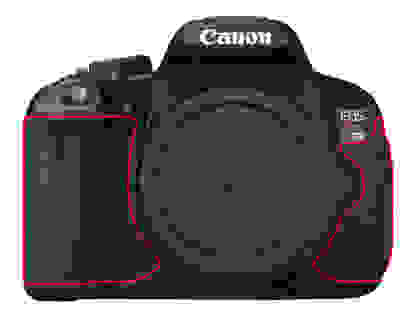 The recall affects 68,000 cameras made between June and August of 2012, the U.S. Consumer Products Safety Commission said in a statement. Consumers may check their product's serial number on the bottom plate to see if theirs is included in the recall. Serial numbers with a sixth digit of "1" are affected. If the sixth digit is "2" or above, the product has not been recalled.


If your camera is affected by this recall, you may contact Canon's Customer Service at (855) 902-3277 for a free repair.