Cameras
Canon Refreshes PowerShots, Teases New G3X
This year Canon is finally ready to shake up its PowerShot line.
Credit:
With CP+ on the horizon for next week, Canon is getting ahead of the game by announcing updates to two of its most popular PowerShot cameras as well as a G-series prototype that will be displayed during the show.
First up is the new PowerShot SX410 IS camera—available in red or black—which will be released in March 2015 for an estimated price of $279.99. It has a whopping 40x optical zoom range with Intelligent IS image stabilization and a 20-megapixel CCD sensor. The camera weighs less than 11.5 ounces and measures just 2.72 inches high and 3.35 inches deep.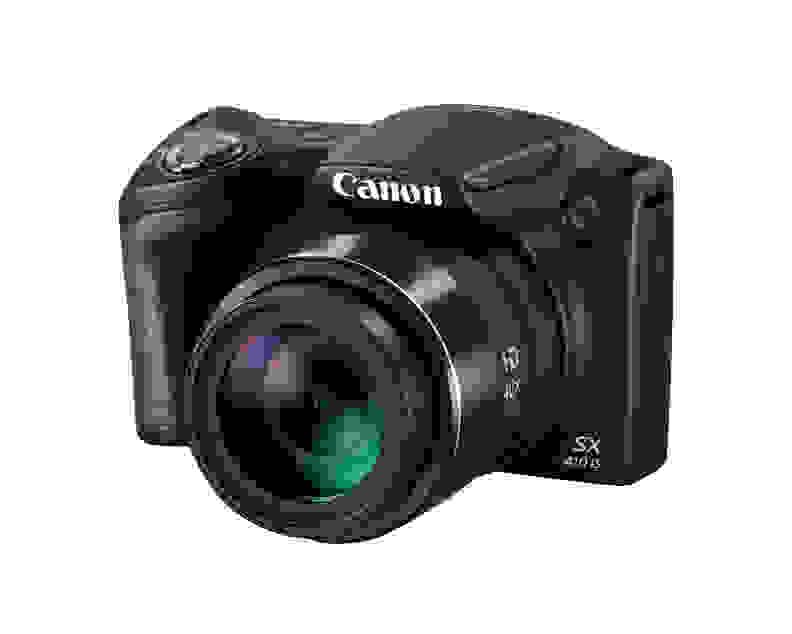 You'll have 32 pre-defined scene modes for still shots and 21 modes for video. Just like Instagram you'll also have a variety of filters to add an extra element to your photos. There's also an Eco mode to help extend battery life to make sure you'll be able to have enough juice to get the photos—or 720p HD video—you want.
Coming in April—in either black or silver—for an approximate retail price of $209.99 is the PowerShot ELPH 350 HS. It'll feature a 12x optical zoom lens, a 20.2-megapixel CMOS sensor, and Intelligent IS to help optimize image stabilization for clear, crisp images.
The PowerShot 350 HS is equipped to be connected with multiple devices over a WiFi network for expanded capabilities. You'll be able to transfer photos to a compatible (Apple or Android) smartphone, connected computers, select social media websites, or print directly to any compatible Canon printer. You can pair the camera with Android devices via NFC or download the free Canon Camera Connect app to shoot remotely.
In action, the Elph 350 HS can use an auto zoom to attempt to frame and focus on your subject for the best shot. There is also a dedicated movie button to capture 1080p video as well as the usual Hybrid Auto mode, letting would-be photographers capture still images and video simultaneously. All of this can be displayed and previewed on the 3-inch LCD screen.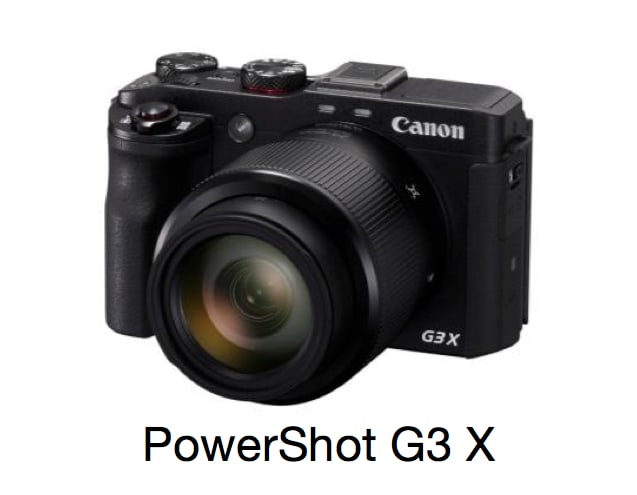 In addition to the ELPH 350 HS and the PowerShot SX410 IS announcement, Canon also released some information on a prototype it's currently working on. The G3X is the latest addition to the G-series lineup and will feature a 1-inch sensor and a 24–600mm 25x optical zoom lens without sacrificing the small body that makes the G-series nice and portable.
It will likely complement the G7 X that Canon released late last year, providing some competition for cameras like the Sony RX10 and the Panasonic FZ1000—both of which have similar long zooms and 1-inch image sensors.
We'll get some hands-on time with the upcoming cameras and the G3X prototype at this years CP+ Camera & Photo Imaging Show in Yokohama, Japan and report back our impressions.