*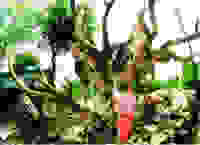 March 18, 2005 *— For the third time since 1991, Canon sponsored the United Nations Environmental Program's International Photographic Competition on the Environment. UNEP selected several renowned judges to choose the best photographs from general, youth, and children's categories. The winners will be honored at a ceremony March 26 at the World Expo in Aichi, Japan. The competition drew more than 32,000 entries from 170 countries.
"We are delighted at the enthusiastic response to the competition," said Fujio Mitarai, president and CEO of Canon, Inc. "We are also heartened that so many people share our concern about global degradation and are joining with us to promote environmental responsibility and sustainability."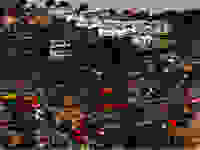 This year's theme was "Focus on Your World" and honored the United Nations' sixtieth anniversary. The winning photo in the general category, taken by Resmi C. Senan of India, portrays deer sifting through piles of trash. Senan won $20,000 for her photograph. Monica Alexandra Terrazas Galvan won $5,000 in the youth category for her stark portrayal between rich housing and poor slums on a hillside in Mexico. In the children's competition, Chamaiporn Pongpanich of Thailand took home $2,000 for his picture of monks hanging cloth to dry on a tree. Canon awarded a special prize to Chidchanok Senanunsakal of Thailand for an energetic photo of boys yelling at the sky.
"The ability of the human eye and the camera lens to illuminate the beauty and tragedy of the world is again brought into sharp focus by our fourth International Photographic Competition," said Klaus Toepfer, UNEP's executive director. "I know the world renowned judges had a tough task trying to sift and choose from the truly astonishing range of photos and the high number of submissions."
The photos are on display at the UN Pavilion at the World Expo until September, except for a brief period in June, when they will travel to San Francisco for UNEP's World Environment Day. The June 5 holiday will be celebrated in San Francisco because the UN charter was signed there 60 years ago. After September, the winning photographs will become part of a traveling exhibit.