Cameras
Canon T3i Review Now Live
Our review of the Canon Rebel T3i is now online. We put the camera through its paces and test to see if it's more than just a Canon T2i with an articulated screen.
We've finished putting the Canon Rebel T3i through our rigorous series of tests and our T3i review is now live.
It may be called the Rebel T3i, but there's little rebellious about the design of the camera. With the T2i being one of the most popular DSLRs last year, it was clear Canon was in no mood to take a risk with the T3i's design.
It's got the same image sensor, metering system, autofocus system, and body design of the T2i, though it does borrow wireless flash control and its articulated screen from the Canon 60D. Still, the T2i is no small platform to build off of, and our battery of testing shows that it matches its predecessor's performance.
Three years ago, the Nikon D90 showed that DSLRs could do video. It showed promise, but was lacking the most basic of video controls. While the T3i isn't the best video-capable DSLR in the market, it shows just how far the market has come.
The T3i has many of the things the D90 lacked when it launched: an articulated LCD for monitoring, autofocus during recording, mic input, audio level control, and manual exposure. While it is still lacking some video essentials—headphone monitoring? anyone?—it's certainly a capable video camera with some intriguing features.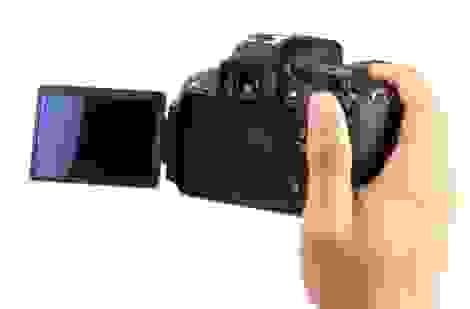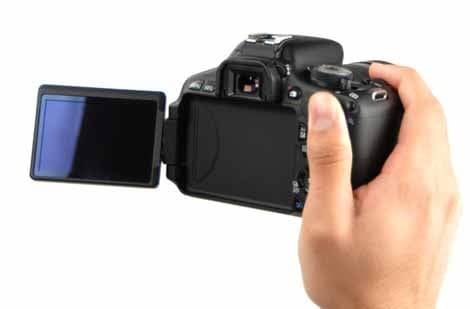 With the Nikon D5100, Sony A55V, Panasonic GH2, and even Canon's own 60D (body-only) shooting full HD for under $1000, it's clear the T3i has some very serious competition. We compared the T3i to both the Nikon D5000 (we haven't tested the D5100 yet) and the Sony A55V, to see just how well it stacks up.
We found that the T3i is a more than capable contender for your hard-earned dollar, with the solid still image performance you would expect and video functionality that is improved, if by no means perfect. To get a better idea of how the T3i performs relative to the competition, check out the rest of our in-depth review.