Cameras
Canon Unveils $550 EOS Rebel T6 With WiFi and NFC
A DSLR for the social shutterbug.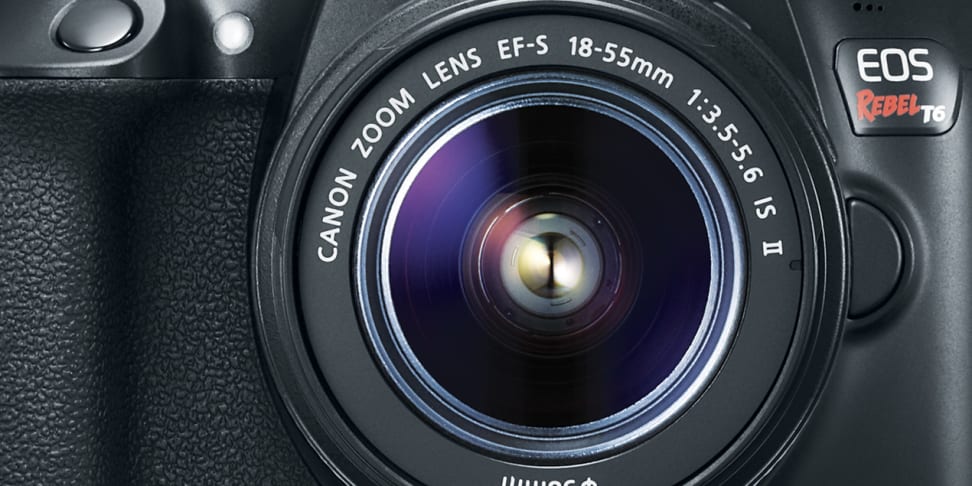 Credit: Canon
Adding to its storied line of Rebel DSLRs, Canon today took the wraps off the brand spankin' new EOS Rebel T6. The new camera is an entirely iterative upgrade, and yet more evidence that Canon knows what it has in the Rebel line. Why mess with a good thing?
The T6 is essentially a Rebel T5 plus onboard WiFi and NFC connectivity. Now, you can transfer your photos to your mobile device straight from the camera, with no cables or cards involved. Yes, this is technology that's found in virtually every other camera released in the past two years, but it's good to see Canon's best-selling DSLR line get the upgrade as well.
Wireless radios aside, the Rebel T6's spec sheet looks very familiar. The camera is built around an 18-megapixel sensor capable of shooting at ISO 100–6400, or up to ISO 12800 in its expanded sensitivity mode. That's not quite as impressive as other entry-level models like the Nikon D3300 or Pentax K-S2, but it should be enough for most users to get clear shots in dim light.
Around back, the display is fixed—it doesn't tilt up, down, or side to side—but offers acceptable 920k-dot resolution. Alongside the screen you'll find the familiar, straightforward Rebel control scheme, while above is an optical viewfinder that'll show you about 95% of the image frame.
Video enthusiasts will be pleased to learn that the Rebel T6 can capture 1080p footage at 30 fps, or 720p at 60 fps. Those aren't exactly groundbreaking specs—plenty of cheaper cameras can shoot 4K video these days—but it'll be fine for home videos.
Like other modern Canon DSLRs, the T6 is compatible with any of Canon's EF and EF-S mount lenses, meaning it has access to an enormous range of high-quality glass. That's a great asset for any novice shooter, especially since the T6 comes with Canon's awful EF-S 18-55mm f/3.5-5.6 IS II kit lens.
The Canon EOS Rebel T6 will hit shelves in April 2016 with a very attractive $549.99 MSRP.
Related Video