Cameras
Canon unveils SX40 and S100 high-end PowerShot point-and-shoots
Canon announced the SX40 HS superzoom and S100 advanced compacts today, updates to two of their enthusiast-friendly PowerShot lines.
Canon announced the SX40 HS superzoom and S100 advanced compact digital cameras today. These new PowerShot models are the latest updates to two of Canon's popular enthusiast point-and-shoot lines.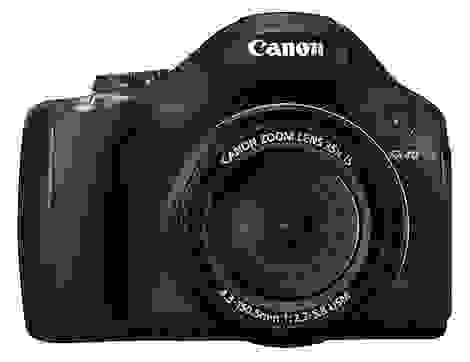 The 12.1-megapixel SX40 HS packs a mighty 24-840mm (35x) optical zoom lens. As one of the longest-reaching lenses on any fixed-lens camera out there, it's certainly a headlining feature. But more crucially, it's the first full-size Canon superzoom built around a CMOS-type sensor in several years*. These chips offer a huge speed boost, especially in continuous or burst shooting modes, and often improve a camera's low-light image quality as well.
The SX40 replaces last year's SX30 IS. At a glance, they look very much alike, and they use a similar (possibly the same) lens. But the SX40 will be much faster: its burst mode is advertised to capture 10.3 frames per second at full resolution (8 frames maximum) and continuous shooting can manage a consistent 2.4fps. We also expect autofocus speeds to increase and shot-to-shot times to drop.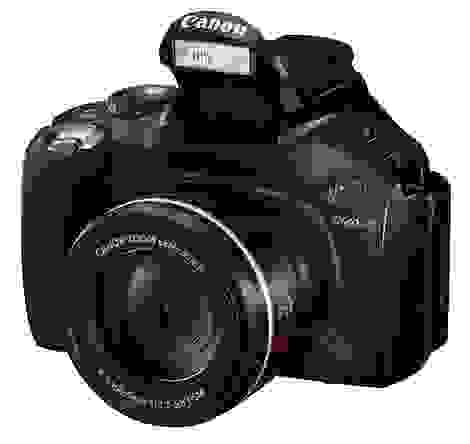 Other notable specs include full 1080p HD video, improved image stabilization, a new Digic 5 processor, and a 2.7-inch fixed LCD.
This is an expected move from Canon, and makes sense from a marketing perspective. Panasonic, Nikon, and Sony have all released CMOS-based superzooms in the past year; Canon was among the last manufacturers without one. The SX30's image quality wasn't an issue, but it was considerably slower than its competitors. Now that the SX40 has ditched the old CCD sensor, we'll have to see how its image quality holds up—some photographers believe that CMOS sensors don't capture details as clearly as CCDs at low and medium ISO settings—and how buyers react to yet another high-speed, high-price hobbyist camera. It will hit the market in September at $430.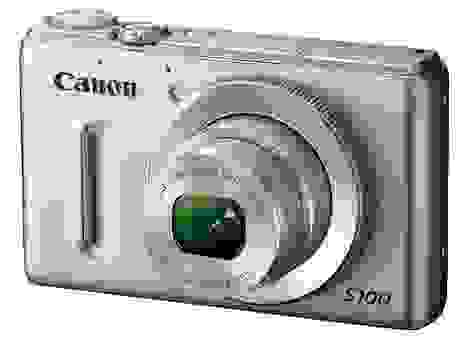 On the smaller end of the spectrum, the S100 is an advanced point-and-shoot, featuring a bigger sensor, faster lens, and much more manual control than most pocket cameras. Replacing last year's S95, it competes directly with models like the Panasonic LX5 and the Olympus XZ-1.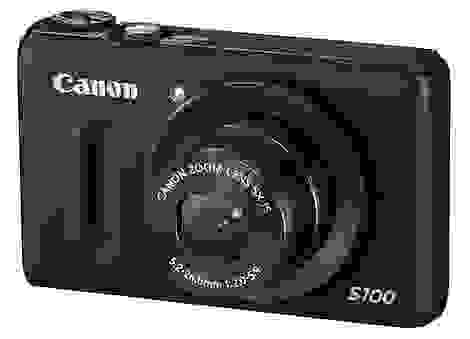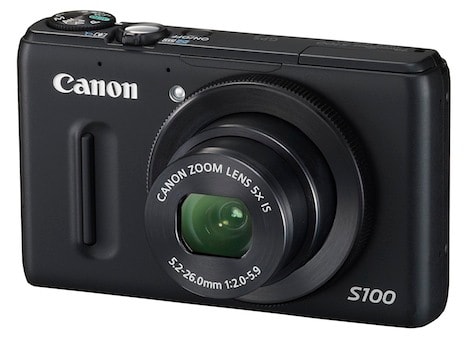 It seems like a significant but logical update over its predecessor. It too nabs a new 12.1 megapixel CMOS sensor—a slightly bigger one than the one in the SX40. It also sports a new 5x zoom lens, up from 3.8x. Its maximum aperture is still a speedy f/2.0, so we expect similar results compared to the S95.
Like its superzoom cousin, the S100 can shoot 1080p HD video and comes equipped with the Digic 5 processor and improved stabilization. Notably, its continuous shooting has improved to 2.3fps, and it includes built-in GPS for geo-tagging capabilities, and a 3-inch LCD.
Otherwise, it's another S-series shooter, complete with a lens ring, RAW image capture, and the hands-on control that enthusiast and even professional photographers have come to expect from the higher end of the PowerShot line. It will arrive in November, also for $430.
*We had originally reported that the SX40 was the first full-size Canon superzoom with a CMOS sensor, but that distinction actually goes to the SX1. It was released back in 2008 for $599.99 -- substantially more expensive than any superzoom at that time or since. But thanks to its 1080p video capabilities, 4fps burst mode, and RAW image capture—all very rare or totally unheard of in a fixed-lens camera at the time—it was popular among some photo enthusiasts.
{:{PhotoGallery article.attachments}:}